Red (From the Vault) is refreshing, radiant, burning red
Smoke Signals Album Review
RED (Taylor's Version) made its debut to the world recently and 26 of the 30 tracks were on the top charts within hours. Since June of this year, we've been highly anticipating the return of this beloved album we remember all too well. To get us even more excited, she's released her "From the Vault" tracks with this new version, also known as songs that never made the cut the first time around. In our excitement, we've decided to review these vault tracks, and trust us, it wasn't easy. 
*WARNING, WARNING: BLONDIE HAS SENT US INTO A SPIRAL, AND THESE ARE OUR SOMEWHAT COHERENT THOUGHTS*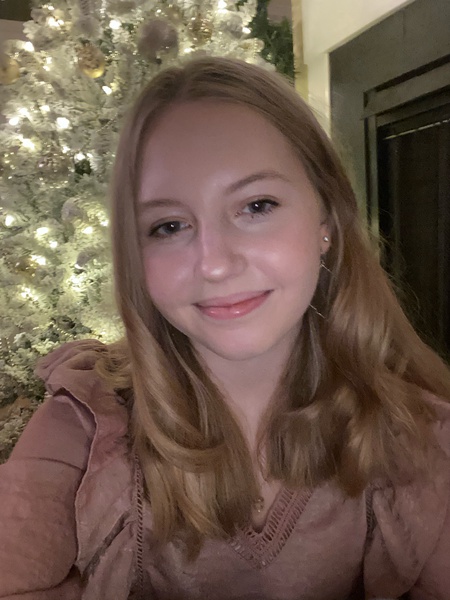 Reagan's Ranking:          
1.~The Very First Night
2.~All Too Well (10 Min Version)
3.~Message In A Bottle
4.~Babe
5.~I Bet You Think About Me (Feat. Chris Stapleton)
6.~Better Man
7.~Forever Winter
8.~Run (Feat. Ed Sheeran)
9.~Nothing New (Feat. Phoebe Bridgers)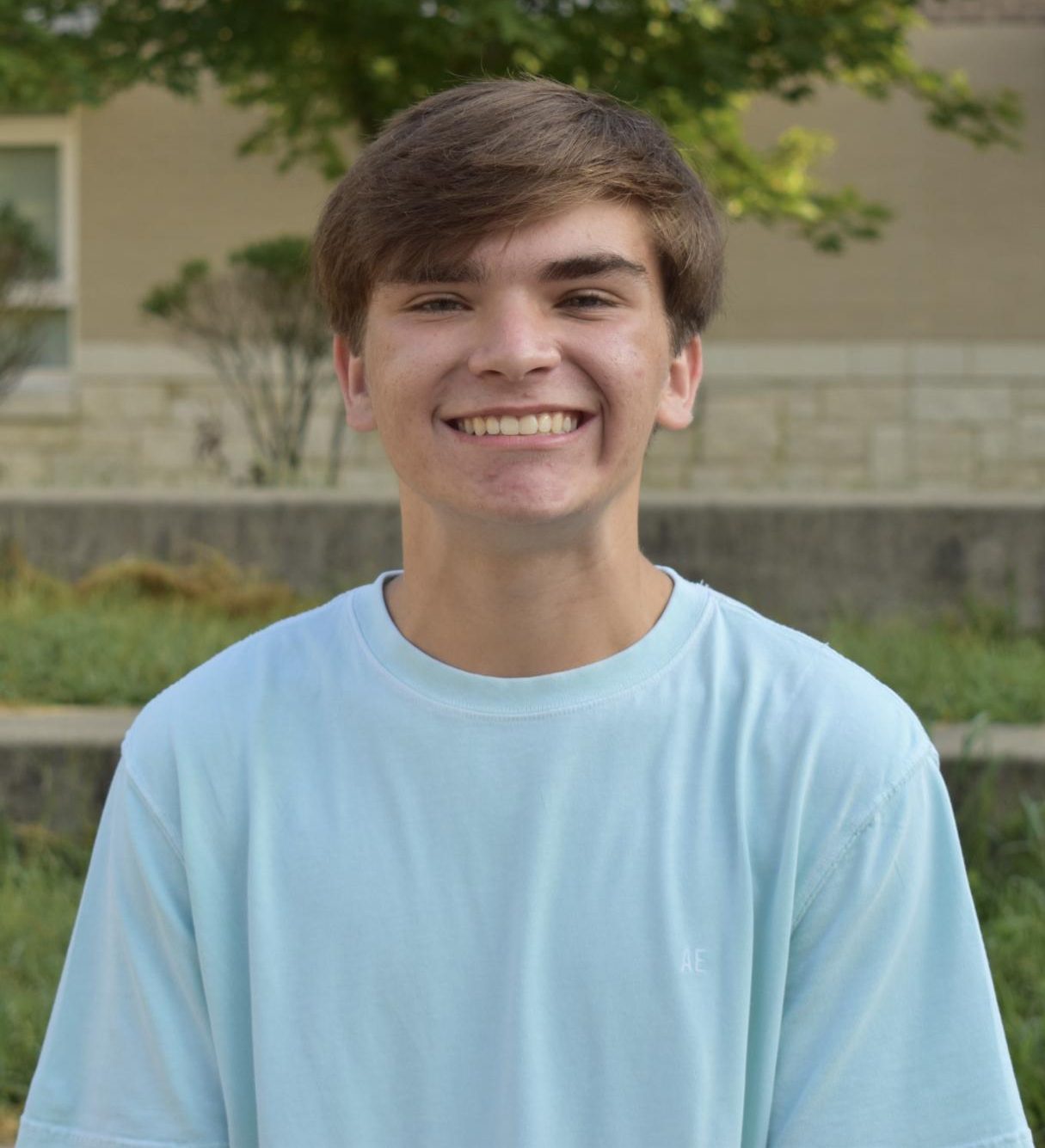 Daniel's Ranking:
1.~I Bet You Think About Me (Feat. Chris Stapleton)
2.~All Too Well (10 min version)
3.~Better Man
4.~Message In A Bottle
5.~Babe
6.~The Very First Night
7.~Nothing New (Feat. Phoebe Bridgers)
8.~Forever Winter
9.~Run (Feat. Ed Sheeran)
Overall Thoughts:
Better Man (Taylor's Version) (From The Vault) :
Reagan: I know many fans were ecstatic when this title was announced as a song that would be released on RED Taylor's Version as it has already been a beloved song written by Swift for a while now, just not sung by her before now. I may be biased; however, I truly believe that this song was meant for Taylor's voice, along with Babe, and that would make sense as she did write them herself. Releasing these two songs she has never personally put out herself before was undoubtedly a rewarding moment for her, as it should be.
Daniel: This song isn't new for some people. Taylor Swift wrote "Better Man" but ultimately gave it to Little Big Town. Now, with Taylor's Version of Red, she decided to record it herself, and it sounds absolutely amazing. Hearing Taylor sing the popular song that she wrote felt rewarding, making all fans proud of her voice to her rightfully earned lyrics that make you sing along with enthusiasm and enjoy thoroughly. I liked this song before I heard Taylor sing it, but now that Taylor's voice is matching the words.
Nothing New (Feat. Phoebe Bridgers) (Taylor's Version) (From The Vault) :
Reagan: This song didn't hit for me. I had such high expectations for her first collaboration with Phoebe from the day it was announced, and it was beautiful, but I just didn't love it.
Daniel: This is one of the slower vault songs but is still exceptional. The bit of solemnity makes it more serious, but not any inferior to her other songs. The line "How can a person know everything at 18, But nothing at 22?" reflects on Taylor's younger age when she wrote Red, as well as the hit song "22" on the same album. Nothing New has a quiet melody and overall tranquility, and having Phoebe Bridger's unique voice in the song instead of background vocals also adds to the strength the song has,
Babe (Taylor's Version) (From The Vault) :
Reagan: First off, that chorus has me screaming! The music, the vocals, the lyrics, I honestly don't have a single critique. This song is not a new one either, as Taylor gave it to another all-time favorite band of mine, Sugarland, in 2018. She was featured in the music video. Luckily, this was the second track she wrote that she released for herself among these nine Vault songs, and I could not be more grateful. I'll be listening to it for a very long time, and I will love every single minute.
Daniel: This is definitely one of the best vault songs for me. The upbeat rhythm and overall positive vibes of this song make it worthwhile, making me play the song over and over again to experience it as many times as I can. Songs like "Babe" show just what Taylor has lurking in the vault of her other albums, even if this song had been sung by others, but her vault songs still prove themselves to be some of the most interesting parts of her re-recordings, and "Babe" fits this perfectly.
Message in a Bottle (Taylor's Version) (From The Vault) :
Reagan: Now THIS is a 2012 Vault song, and I have never been more excited.  As a self-declared RED lover from a very young age, my 7-year-old self would be losing it right now. I would say it is pretty safe to assume that this instant hit will be added to the top of many people's playlists for car rides with friends. Also, if I was to place a prediction, I would say this song will be on the top charts for months to come simply because it's just that good.
Daniel: This perfectly captures the pop portion of the Red album. It feels like a non-stop dance party and sounds like pure joy the entire 3 minutes. Everyone who listens to this should feel everything negative slip away as the song gets better and better within every second. If you love joyful songs, this one will definitely be your cup of tea and will have you wanting to leave Taylor a thankful message in a bottle for writing yet another masterpiece.
I Bet You Think About Me (Feat. Chris Stapleton) (Taylor's Version) (From The Vault) :
Reagan: When one is looking for country era Taylor this song will give you just that. She wrote this song during her Speak Now era, most likely towards the end, and that is certainly reflected in the feeling of this song. As someone who has very much left their country music phase in the past(around the same time Taylor started exploring other genres, no coincidence there, lol), I still lack any criticism because I genuinely loved this song and how it made me feel. The lyrics are really what got me the most with her special slowed-down country twang, especially in the line, "But it turns out I'm harder to forget than I was to leave. And, yeah, I bet you think about me."
Daniel: This song definitely screams country, and I love it. Taylor bringing out her country accent makes us all flashback to her older eras and makes Red even more meaningful as she sounds like she did back then. Even if you don't typically enjoy country songs, this one is a spectacular exception. This song makes you sway your head in rhythm with the harmonicas and tap your foot as the song marches through with its catchy lyrics and proves itself to be one of Taylor's many bangers. I know I'll be thinking about this song.
Forever Winter (Taylor's Version) (From The Vault) :
Reagan: I was not expecting such a complete powerhouse of a song initially and for it to be such a hard hitter. The underlying message under the upbeat music is something that only a few artists are capable of accomplishing. Whenever Taylor releases new music, the first thing I do after my initial listen-through is go and read her lyrics because I promise you never want to miss her complete gift for writing lyrics that make you connect so deeply to her song.  With this one, I will admit I needed to see the lyrics to feel the complete experience she undoubtedly intended for us.
Daniel: Taylor Swift simply doesn't miss. Forever Winter dances around your head, giving you chills to fit the word winter that's repeated throughout her work. The lyrics all have deep and solemn meanings, yet Taylor makes the song have a contradictory tempo, making the song seem much happier than the words, which simply shows her powerful songwriting. It does still have a bit of somberness to it, but it's appealing. If you want to make this song even more melancholy, you can think about Winter, the famous "Dolphin Tale" dolphin who died a couple of hours before the release of Red (Taylor's Version). Fly high, Winter.
Run (Feat. Ed Sheeran) (Taylor's Version) (From The Vault) :
Reagan: Now, this would have to be deemed as picnic music for me. What I mean by this is that it is the type of music that brings you that quiet type of happiness for when you are feeling content. In a state of bliss with the direction your life is heading at the current moment. It holds a melodic, softer tone without being boring and I really appreciate that when looking for good music to listen to in the background while doing my quieter hobbies like reading a good book.
Daniel: Despite the song being called 'Run,' it's very peaceful and soothing. The song makes you escape to a different world, leaving all your worries behind which the lyrics encourage. The calming atmosphere of this song perfectly captures a feeling of hope for solving problems. It isn't my favorite song, but I still can enjoy it.
The Very First Night (Taylor's Version) (From The Vault) :
Reagan: If you want a song that leaves you floating on clouds this is the one for you. This reminds me of the joy of Taylor in her teens and will give you all the happy nostalgic vibes. When I first heard this song it immediately gave me the feeling of a song you blast in the car with your arm hanging out the window with all the windows down screaming at the top of your lungs because things are going so well and nothing can bring you down.
Daniel: This song will have you mouthing the lyrics alongside Taylor before you know it. The song has a lot of 'wishes' in it, and has fans wishing for more. It also has the lyrics "take me away" repeated, and that's exactly what the song does as it takes you away to a superior atmosphere, one filled with joyous atmospheres brought to you by Taylor's never-failing songwriting abilities.
All Too Well (10 Minute Version) (Taylor's Version) (From The Vault) :
Reagan: This is the uncut version of the original beloved fan favorite "All Too Well" and I have to say the powerful emotion that sits behind each lyric is simply something you don't see everyday. She draws you in and leaves you wanting more even after 10 minutes and I feel like that will shock a lot of people who criticized her when she announced the length of this version. It is no mystery who this song is about since in 2012 a certain lyric about an infamous scarf sent fans into a frenzy. She has only revived the madness with the inclusion of a particular jaw-dropping lyric that goes something like: "I get older but your lovers stay my age…"
Daniel: This song started off how we remembered it all too well. But the first time the lyrics that weren't familiar were sung by Taylor, it felt like the drop on a rollercoaster filled with adrenaline and a truly unique vibe to the hit song. I remember the goosebumps when I heard the new lyrics for the first time at midnight the second the album released. It never felt too long despite being ten minutes, and was a magnificent experience the whole time. Jake Gylennhal gets to rest in Taylor's chaos for a second time after she released the extended edition of one her most popular songs, and a short film while she was at it.
Leave a Comment
About the Contributors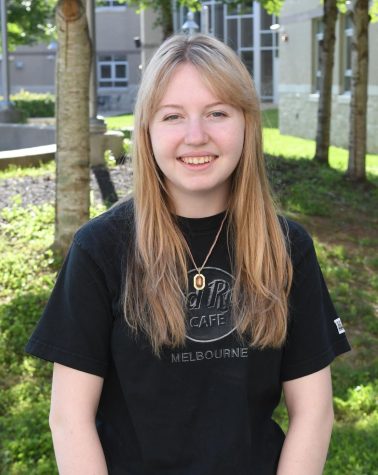 Reagan Smith, Multimedia Staff
Reagan Smith would pick Puerta Grande because that's where she grew up going with her dad and she has memories associated with it. She would live in "Sound of Music" because who wouldn't want to...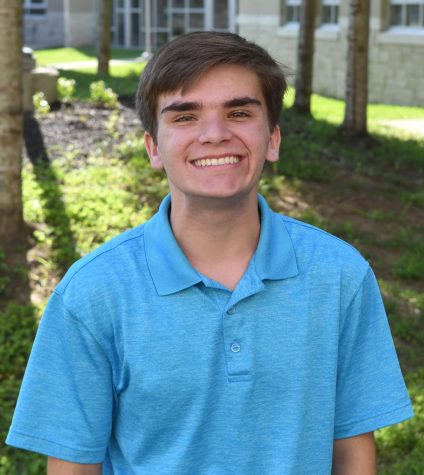 Daniel Graves, Managing Editor
Daniel likes Don Señor because all his friends love it, and they always go there. He would live in "Doctor Strange in the Multiverse of Madness", only because Wanda Maximoff is her best self in it....