'Guardians of the Galaxy Vol. 3' is the Best MCU Movie since 'Endgame'
Director James Gunn recently concluded his trilogy of marvel movies, Guardians of the Galaxy. For most, this recent wave of MCU movies has been overall lackluster.
There have been a few noteworthy additions, such as Wandavision, Spider-Man No Way Home, and Black Panther Wakanda Forever, but nothing has quite hit the high of the first three phases of the MCU. Until Guardians 3.
I have seen Guardians 3 two times now, and I have no shame in admitting that I was brought to tears both times. Gunn has always put his heart and soul into his movies and characters, and this is more apparent than ever in this third installment.
The performances were fantastic as always, with Chris Pratt returning as Star-Lord, along with Zoe Saldana as Gamora, Dave Batista as Drax, and the iconic role of Groot played by Vin Diesel. However, this time around the real star of the show is Bradley Cooper as the legendary Rocket Racoon.
Cooper brings one of the most nuanced and interesting characters to life, and doesn't hold back on trying to make us cry. Without spoiling anything, Gunn shows us Rocket's incredibly dark and sad back story. We get to see just how messed up Rocket's origins are. 
Another standout performance was Zoe Saldana's Gamora. Her portrayal of a strong and capable person, who is deep down a very scarred and broken individual, has always been incredible. 
Her death in Avengers Infinity War likely proposed many questions as to what they were going to do in this installment, but Gunn masterfully takes this tragic loss and turns it into a very interesting plotline in the movie. It further helps develop Peter's character. 
Peter Quill – aka Star Lord – while still being the main character was focused on less in this movie. This doesn't mean he wasn't used in the movie, just that his character arc was not the main priority throughout the movie. 
While there are some depressing moments, Gunn balances the darker parts with fantastic humor. At no point does the movie feel like it's clashing with itself. The tone stays consistent throughout the runtime. 
The Guardians of the Galaxy trilogy has always told an incredibly mature story, and not much has changed with this final installment. This is likely the last time we will see this group of imperfect people together. Thankfully Gunn gave them a perfect sendoff with one of the best Marvel movies ever. 
I could not recommend this movie enough for hardcore and casual fans of the MCU. Even for people who don't really follow the MCU, this movie is absolutely worth the watch. Overall I would rate this movie a 9.4/10 and can't wait to see what else James Gunn has in store for us.
Leave a Comment
About the Contributor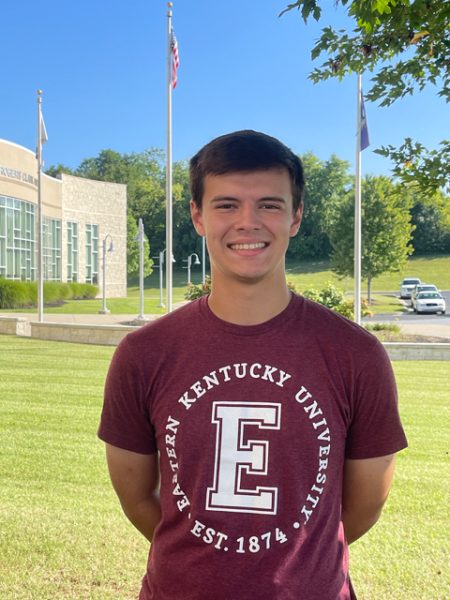 Owen Rainey, Multimedia Staff
My name is Owen Rainey, and I am a senior member of the Smoke Signals staff. I play soccer for GRC and am involved in Beta Club and National Honor Society. I love being active and staying in shape, but...