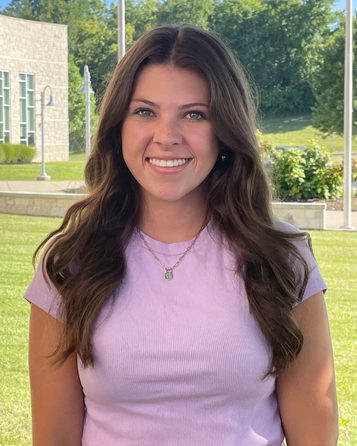 There are two kinds of people when it comes to Halloween The first are the people who enjoy going to haunted houses, being scared, watching horror movies and love all things scary. I am not one of these people. I fall in with the group that enjoys trick or treating, going to the pumpkin patch, and watching Halloween classics.
If you also fall under this category here are the 10 best "not scary" Halloween movies to watch this fall.
Halloweentown 
Halloweentown is my favorite Halloween movie of all time. It's a Disney Channel original movie and if you grew up watching Disney movies you know they are nothing less than perfection. The movie is centered around Marnie, a 13 year old girl who discovers she is a witch, she finds herself in Halloweentown, where she must fight evil warlocks, spirits, and overcome many challenges. It's exciting,entertaining, and best of all not scary.
Hocus Pocus 
It's not Halloween without watching Hocus Pocus and enjoying some pillsbury sugar cookies. This movie is very well known but if you don't know the movie follows the Sanderson sisters who have risen from beyond the grave, they are trying to take the lives of all the children in Salem. Salem's only hope is 16 year old Max Dennison. The movie now has a sequel. It's not good enough to make this list but, if you enjoy the original go give it a watch.
Hubie Halloween 
If you love Halloween and Adam Sandler you're sure to love this next movie. Adam Sandler stars as Hubie Dubois, a man dedicated to making Halloween safe and fun for the residents of Salem, but when people begin to go missing Hubie must solve the mystery. This movie is the perfect blend of humor and horror. 
Double Double Toil and Trouble 
The Olsen twins were the it girls of the late 90s and early 2000s, they starred in everything from full house to It Takes Two. In this Olsen Twin classic Mary Kate and Ashley try to trick their evil aunt out of a magic moostone to save their family. The Olsen twins ruled 90s cinema and it is no different with this movie Double Double Toil and Trouble is the Olsen twins at their finest.
Ghostbusters
At some point in time you or someone you know has probably dressed up as a ghostbuster. This iconic movie was released in 1984 and still continues to entertain today. In the movie a group of friends band together to start a ghost-catching business. Which may sound scary at first but don't worry the humorous characters distract you from all the intimidating ghosts. 
Goosebumps 
Goosebumps has so many different variations and they are all phenomenal! From the series to the multiple movies I recommend watching them all! Make a day out of it, grab some popcorn, friends, sit back and get ready to be entertained. 
Scooby Doo
Some people wouldn't necessarily classify this next one as a Halloween movie but I do. Scooby Doo has both a series and a movie both make this list. Scooby doo and his friends ride in the mystery van searching for weird phenomena to solve. I, like most people, grew up watching the series so not only is it enjoyable to watch, it's also nostalgic. 
The Addams family 
The Addams family is by far the most dark movie on this list but the characters and their witty banter take away most of the creepiness. In the movie a man shows up at the Adam family household claiming to be Gomez Addams brother, Fester Addams. Everyone is thrilled except Morticia, she believes the man is an imposter. Morticia must prove to her family that the man is not actually Fester Addams. I would describe this as a dark comedy but keyword comedy because anything too dark would not make this list.
 Casper
Casper is a friendly ghost who peacefully haunts a mansion but when a ghost specialist moves in to communicate with Casper and his other spirits Casper falls in love with the specialist daughter Kat. There are many different variations of this movie but the original is by far the best 
Girl vs Monster
To round out our list is another Disney Channel classic. Girl vs Monster follows Skylar Lewis, a teen girl who discovers she is a 5th generation monster hunter. When a group of monsters kidnap her parents Skylar must follow in her family's footsteps to defeat the monsters and save her parents. Not only is this an entertaining and exciting movie but the movie's soundtrack alone could give it a spot on this list.
So this Halloween, instead of going through the pain of trying to a  watch a scary movie that will leave you with nightmares for weeks, give these cinematic masterpieces a chance, you will thank me later.