Five albums for fall
As it gets colder, the leaves change along with your taste in music. Here are five albums for the fall.
Late Registration
by Kanye West
What a great album. Kanye returned for his sophomore album and refined the sound that he pioneered on The College Dropout. This time he added more jazz and orchestra influence. This album has a vibrant and lush feel. I love the way Kanye brought in string instruments throughout the album. I also love the sampling, as it is top-notch. This album sounds more refined and has a feel for the fall. This album was very successful and took home three Grammys. Some of my favorite songs on this album are Touch The Sky, We Major, and Late.
Parachutes
by Coldplay
Switching the tone to alternative rock we have Coldplay's debut album Parachutes. Chris Martin the lead singer has excellent vocals accompanied by medleys of the soothing guitar. I love the songwriting on this album. It has a special feel to it that is heightened in the fall. This album was a success and took home three Grammy awards. Some of my favorite songs include Sparks, Yellow, and We Never Change. 
Absolutely
by Dijon
I found this album last fall under my recommendations. I enjoyed this album; it became a staple in my rotation that fall and winter. With a short concise tracklist, this album has little to no errors. Dijon has great vocals and shows a lot of emotion when he sings. Some songs are better than others, but everything is still pretty good. I enjoyed this album from a smaller artist. Some of my favorite songs are The Dress, Rodeo Clown, and Talk Down.
The Miseducation of Lauryn Hill
by Lauryn Hill
Fugees member Lauryn Hill decided to release a solo album going one and done dropping this masterpiece of an album. With neo-soul, r&b, and hip hop influences throughout the album, there's a variety of sounds. Lauryn Hill has an incredible voice and displays versatility throughout the album. The album was very successful and won five Grammy awards including album of the year. I love this album and think it's perfect from top to bottom. My favorite songs include Ex-Factor, To Zion, and Can't Take My Eyes Off of You.
In Rainbows
by Radiohead
This album is beautiful. This isn't my favorite Radiohead album, but it's the one I find myself coming back to the most. It has a certain feel that I can't explain. At times it just doesn't feel real. This album is very pleasing on the ears and Thom Yorke's chilling vocals alongside the rest of the band whose performances grow stronger with every listen. This album is one of my all-time favorites and is worth a listen. Some of my favorite songs are Nude, Weird Fishes/ Arpeggi, and Videotape. 
As the weather gets colder and the leaves start to fall make sure to give these albums a listen.
Leave a Comment
About the Contributor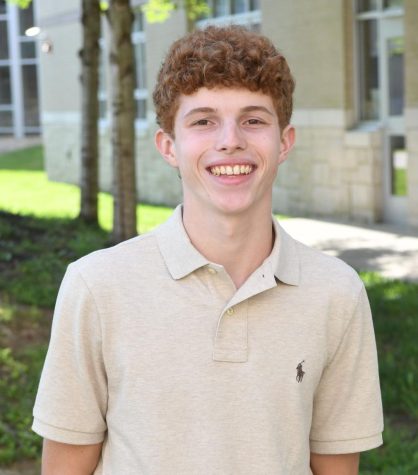 Hayden Cecil, Entertainment Editor
Hayden likes Puerta Grande, because the food is exactly the same, but the vibes are better. He would live in "Ratatouille", since he loves to eat and...