History Teacher Honored with Prestigious Award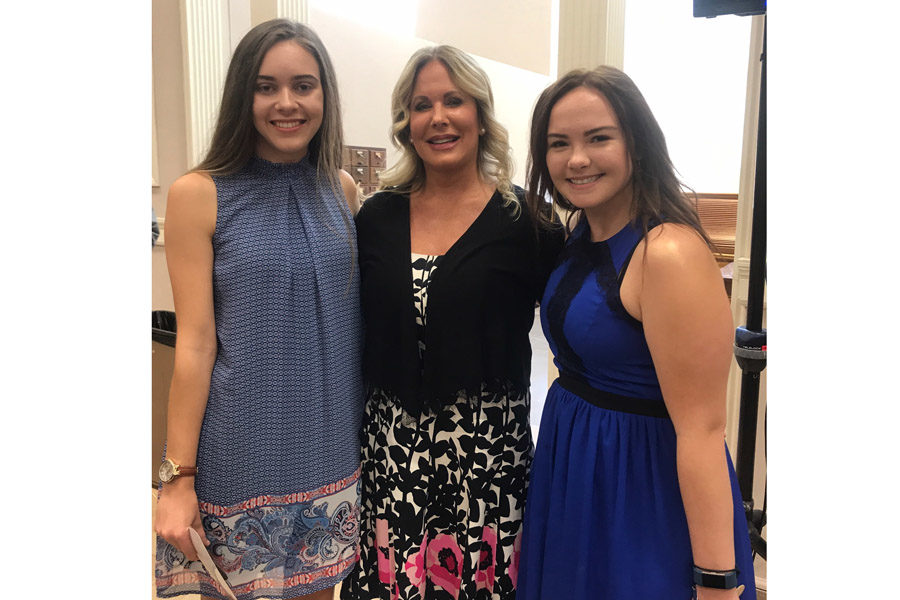 Some teachers are told by their students that they're the "best" teacher ever. But how many of those teachers can prove it by having a real award for it? Amy Madsen is one of those teachers.
Mrs. Madsen teaches U.S History and African American History. She also sponsors the National Honor Society and Fellowship of Christian Athletes.
This fall, GRC's own Mrs. Madsen was awarded the Earle C. Clements Innovation in Education Award. This award is given to acknowledge some of the best History and Civic teachers in the state.
"It was so overwhelming," said Madsen, who accepted the award at Henry Clay High School a few weeks ago.
Madsen wouldn't have had this great opportunity if it were not for GRC Principal David Bolen along with three of her students, RaeAnna Whitaker, Kenneth McIntosh, and Cheyanne Riddlebarger for nominating her.
"She's such an amazing teacher who makes learning so enjoyable," said Whitaker.
Mrs. Madsen, along with three other nominees, were treated like royalty the night they were awarded. They were celebrated with a nice dinner followed by the awards ceremony.
"It was a very big event with many prestigious guests," Madsen said.
Along with her award, Madsen was also given a prize of $1,000. "I spent it all on myself, shopping of course," she said.
This great honor has truly changed the way Madsen teaches."I'm trying to do different types of teaching," she said "I am always trying to get more kids engaged in History because it at times can be boring."