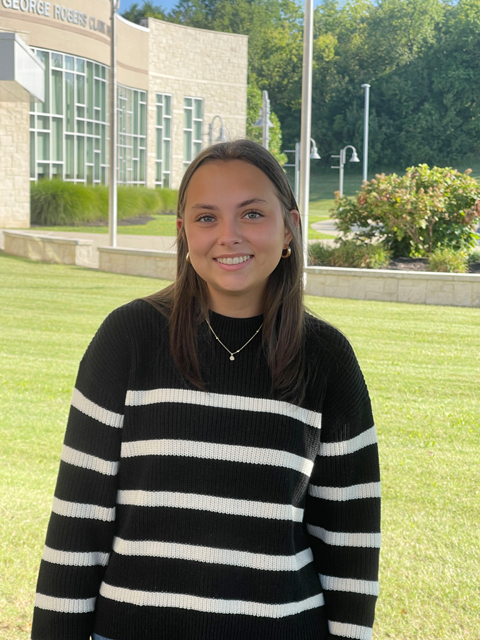 Spending $9 on a cup of coffee should be a crime. Luckily for you, local businesses are here to help you save money and not just on coffee.
Shopping locally may seem like a small town cliche, but in reality it's one of the best decisions you can make in the town of Winchester, Kentucky!
Supporting local businesses can benefit not only business owners but also your entire community. In no particular order, these are Winchester's 5 best local businesses.
Daily Grind
Coffee is a daily essential for the majority of Americans. Why not buy it from somewhere local? Daily Grind is your favorite drive-through, small town coffee shop. They have many unique and creative flavors and they even offer other beverages like smoothies and teas for people who prefer other drink options. In my opinion, their coffee is way more delicious than Starbucks, not to mention half the price! Daily Grind purchases their coffee beans from a local source (Creative Coffees) which entails supporting not only Daily Grind, but also Creative Coffees. 
Beech Springs Farm Market
Beech Springs is the most pleasant small town market in Winchester. Walking into it feels like an episode of Gilmore girls and it inhabits the most welcoming feel. They offer plenty of different local products, having something for everyone. They cook fresh food everyday for customers to buy for lunch which just goes further to show the commitment of the workers. The small town charm is truly shown at Beech Springs.
Mason on Main
Have you ever been into a store that makes you think "this is amazing" the second you walk in the door? You'll find exactly that downtown at Mason on Main. Mason Rhodus is the owner of downtown's favorite shop.  Mason has an exceptionally wide variety of selected items. He sells everything from custom ties to vintage porcelain. Mason's friendly persona never fails to make you feel welcomed into his quaint little shop.
Cupcake Apothecary
Pastries, cookies, coffee, cupcakes aren't the only delicious selection at one of the best local bakeries in town; Cupcake Apothecary. The most perfect place for an afternoon treat is right under your nose. Flavors of desserts are constantly circulating, always giving you something new to try. If you have never been to Cupcake Apothecary, I would highly recommend taking some time to try it for yourself!                                            
The Craft Nook
I have never entered a place that feels more like a Hallmark movie than The Craft Nook. The candles, seasonal decorations, and small trinkets make it feel like a place you never want to leave. The Craft Nook is very family oriented and the employees never fail to always show kindness to their customers. There is no doubt that there is something for everyone at The Craft Nook.
Next time you want to go get a snack, get a cup of coffee, or do a little shopping, don't spend a million dollars on chain businesses that don't benefit anyone. Remember your Winchester local shops are there for you.