Zach Bryan connects with listeners on a deeper level
ARTIST REVIEW by Sawyer Broeking
Starting with a phone, a voice, and a dream, aspiring young star Zach Bryan has shared with the world his experiences and struggles through life and connected his listeners on a deeper level through music in one of the more unique ways an artist can share their gift. 
Since 2017, Zach has been uploading his music on the side in hopes to share his gifts with the world. While uploading music Zach has also been serving in the United States Navy.
Up until recently he has been living a double life creating music and serving for a greater purpose, which is known to be one of the star's greatest achievements.
In 2018, Zach posted to youtube the song Heading South which was videoed on his phone, outside, in the dead of night. All you could hear was the zeal in his voice, the soothing acoustic guitar, and the crickets chirping.
As you could assume, the song blew up quickly. People connected to the passion in his voice and his soul pouring out through the song, and with that, the rest is history. 
The boy from Oologah, Oklahoma, has struck gold in his musical career by producing some of the most lyrically sound albums an artist has ever produced in a 10-month span. His first album, DeAnn, which is a tribute to his late mother DeAnn, had listeners drooling at the mouth and record companies flocking to sign the future star. DeAnn is a homestyle acoustic album consisting of 12 songs that share the stories of his life and his late mother. 
After signing with WME, Zach produced his next album, Elizabeth. Elizabeth, like DeAnn, was constructed in a very similar way with all of Zach's closest friends there to help. It was recorded in an old barn behind Zach's house in Washington, which was transformed into a studio.
The process was simple for Zach: Create an album that was real, genuine, and effortless. Zach's realness and his genuine love for his music shines bright through his work.
The uniqueness of his journey to fame and stature of lyrical talent is something that you only see once in a generation. Much is not known in life, but it is known that Zach Bryan has made his voice heard loud and proud, and he's here to stay. 
Leave a Comment
About the Contributor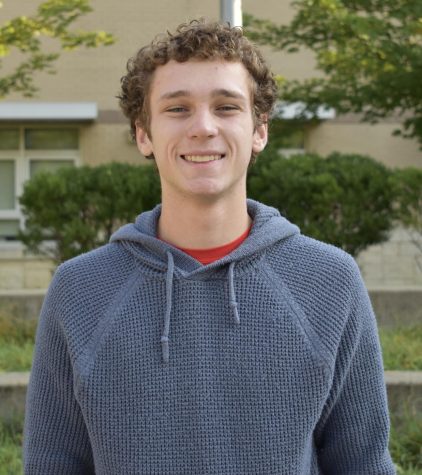 Sawyer Broeking, Sports Editor
Sawyer's biggest fear is not having someone to talk to. He thinks Whales are better than Goldfish because they are a unique combination between cheddar...