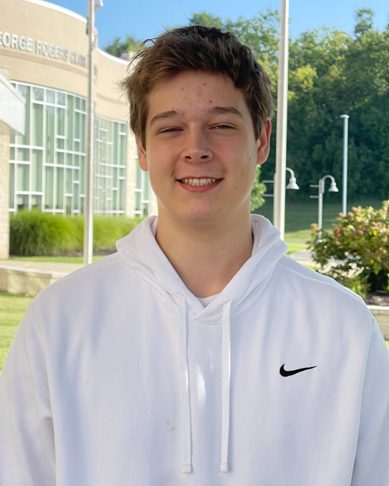 The NBA is one of the most watched sports leagues in the world. On average, 1.6 million people tuned in to every regular season game, with about 11 million viewers per NBA Finals game. More and more people are paying attention to the NBA and they are not disappointed.
There are more competitive teams and star players than ever, but only 5 awards to go around. Stars will fight for the Most Valuable Player, Defensive Player of the Year, Rookie of the Year, and Most Improved Player, with the best team being crowned champion. These players will bring it home.
MVP: C Nikola Jokic – Denver Nuggets
Reigning champion and two-time MVP Nikola Jokic will add a 3rd to his collection. Almost all of the best players are dragged down by other star teammates or a weak supporting cast. Jokic avoids both of these restrictions, with no bonafide superstar next to him, but teammates strong enough to help win a title. He is coming off an MVP caliber season, averaging almost 25 PTS, 12 REB, and 10 AST a game. There is no reason he shouldn't be able to duplicate this, and bring home another MVP.
DPOY: C Anthony Davis – Los Angeles Lakers
3x BLK champ and 4x All-Defensive team Anthony Davis is my prediction for DPOY. Davis has been a titan for the Lakers. He's averaged over 2 blocks and a steal for his 4 years in LA. His only downfall has been his health, missing at least 20 games a year. This year, he finally stays healthy and brings home his 1st DPOY.
MIP: F Paolo Banchero – Orlando Magic
Last year's #1 pick and ROY Paolo Banchero is expected to make a huge jump. Paolo was the bright spot on a rough Magic team. He won ROY with ease averaging a solid 20 PTS, 7 REB, and 4 AST per game. He is primed to make the jump to superstar, and lead the Magic to their first playoff appearance in 4 years. 
ROY: F Victor Wembenyama – San Antonio Spurs
As the #1 draft pick from 2023, Victor Wembanyama was the easiest choice for any award. The 7'5 athletic freak from France is the clear favorite for this award. In his 4 preseason games, he averaged 19 PTS, 5 REB, and 3 BLK on 51% FG. Wemby is the 6th favorite to win DPOY, before even playing a regular season game. He has the potential to be one of the best ever, and it will start with a ROY this year. 
Champions: Boston Celtics
The champion of the 2023-2024 season is the choice I struggled with the most. There are tons of teams that have a legit shot this year. The Celtics, Suns, Bucks, Nuggets, and Lakers were given the top 5 odds, with the Celtics and Bucks tied for first. It is tighter than ever, but the Celtics have an edge. Last year, the Celtics fell in the Easter Conference Finals to the Heat in 7 games.
Boston was already a strong competitor, so the addition of G Jrue Holiday can push them over the edge. Holiday is a champion with the Bucks in 2021 and a lockdown defender. After being sent to the Portland Trail Blazers in a trade for Damien Lillard, Boston made a smart move and traded for him. Led by MVP candidate Jayson Tatum, Boston has the makings of NBA champions.
In an 82-game season, anything can happen. Injuries or trades can change a team's year drastically or open the window for a player to shine. Many fans including myself are excited to see what the season brings. We have a good idea on who will win some trophies, but we will see.