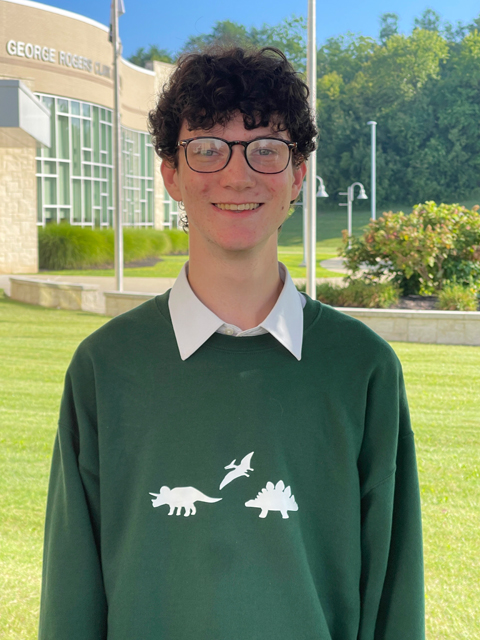 To seniors and any students who are looking at their life beyond high school, college can seem a little daunting. However, it doesn't have to seem so scary.
Deadlines, essays, recommendations, and FAFSA all seem to pile up, making applying to college feel like a dreadfully monumental task. This guide goes through all you need to know when it comes to applying for college!
Deadlines
The deadline for college applications differs based on what school you are looking at applying to. However, any student wishing to apply for Early Action should try applying by Nov. 1. But what exactly is Early Action?
There are three terms any student should know when applying to college: Early Action, Early Decision, and Regular Decision.
Early Action means that you apply to college early and know if you get accepted early, however you do not have to make a decision until the regular deadline, which is usually around May 1.
Early Decision is when you apply early, know of your acceptance early, but are automatically committed once you get accepted. Early Decision application deadlines can be set to as early as Oct. 15, but students usually are notified about their acceptance in December.
Finally, Regular Decision is when you apply by the application deadline, usually sometime around Jan. 1, and are notified of acceptance in late March or early April. Most students apply as Regular Decision.
But the actual college applications aren't the only applications due when it comes to colleges. There are many scholarships due around the same time as the college applications.
Scholarships
In the fall, many colleges offer institutional scholarships, which are scholarships that directly pertain to the college in which a student applies to. Colleges even submit some students to institutional scholarships along with your basic application.
GRC also provides information about local scholarships, some of which solely apply to specific career pathways. Nursing, education, art, and other career-based scholarships are offered from local organizations.
Scholarships associated with national based clubs, such as NHS and Beta Club are also offered through those associations, with applications available on their websites.
Other scholarships, both essay-based and not, are available online, and all it takes is a simple Google search. Taking the time to apply to scholarships will pay off, even after a student graduates from college.
Essays
Probably one of the most daunting and stressful aspects of an application is writing the essay. Lots of applicants fall victim to writing a generic essay, following the prompts that are given.
To make your application stand out amongst the hundreds of essays written by students from all across the country, you must know which hooks to use and which personal anecdotes to source from.
First impressions are everything for a college admissions essay. After a long day of reading essay after essay, having an eye-catching hook is pivotal. The best hooks are questions, anecdotes, examples, or scenes.
For questions, a rhetoric that gets the admission officers curious is always a goal. Likewise, opening with a suspenseful scene is also a great way to capture the reader's attention and get them to read more of your essay.
However, anecdotes are a more sentimental yet personal way you can connect to the admissions officers. In the same way, an example of how you earned an achievement or overcame a rough patch could showcase admirable qualities to an admissions officer.
Even though the hook is a vital part of your essay, making sure not to solely rely on traumatic events for the body of your essay is also a good thing to keep in mind. The essay is a way for a hopeful applicant to show off their admirable qualities.
Recommendations
Recommendations from teachers, staff, and community members are pivotal in showcasing admirable qualities. It's one thing to think of yourself as an ambitious and hard-working person, but if a teacher also gives you praise, it will make your application stronger.
Finding the right people to write a recommendation is also vital – someone who has seen true growth or seen the incredible achievements, dedication, or qualities you have. This can play a major role in your suitability for college acceptance.
Requesting a recommendation far in advance is also very important. Giving your recommenders enough time to fully verbalize and praise your achievements, qualities, and personality is pivotal in showcasing your full potential.
FAFSA
Another important aspect of college applications is the FAFSA. FAFSA stands for Free Application for Federal Student Aid, which is a form that determines eligibility for college financial assistance.
When applying to college, FAFSA does not need to be filled out before sending in your official college application. As FAFSA money is not awarded until after a student is already admitted into a school, the form doesn't have to be admitted prior.
Deadlines for filling out the FAFSA will be announced on the official website in December, but the deadline will fall sometime in Spring of 2024 for students wishing to start college in the 2024 fall term.
GRC will be hosting FAFSA walkthrough days, having an instructor from KHEAA show how to fill out the forms to students and their families. These days will be in January and February of 2024.
So while college applications may seem stressful, making your college application the best it can be will prove to be beneficial for your future. So for everyone looking to apply to college for the 2024 fall semester, get started today!