Win, Place, or Show: Watch GRC grad Mary Lightner go
"The most exciting two minutes in sports," or also known as: The Kentucky Derby. Horse racing is something Kentucky is most known for. People from all over the world tune in to watch the horses run to victory. 
GRC graduate Mary Lightner knows horse racing better than anyone. She's one of the few who gets the "behind the scenes" experience to horse racing. Her success through the years has made her a respected trainer in thoroughbred racing circles. 
"I grew up around horses and have ridden horses as a kid," Mary said. "My dad has been in the horse business his whole life. Since he was a little boy, it's all he ever wanted to do. And it's the last thing he wanted any of his three kids to do because it is such a hard business that is seven days a week, 365 days a year. Not surprising, all three of us are in different parts of the thoroughbred business."
Horse racing is a major industry here in Kentucky and it can be so exciting to get involved with. After owning a prepress business in Atlanta for nearly two decades, Mary moved to Ocala, Fla., where her parents' horse business was based
"I started going to the barn with my dad in the mornings just to get to hang out with him," she says. "I started pitching in around the barn, washing water buckets, rolling bandages and walking hot horses that had just come back from the track."
Though Mary never expected it, she became an outstanding trainer. 
"I loved every minute of being around the horses and tried to learn as much as I could about the racing industry," she recalls. "It wasn't long before Dad was taking me to the races with him and I eventually served as his assistant trainer. I took my trainers license out several years later."
Horse training was completely different from Mary's original line of work. From sitting at a computer most of the day to traveling the world, Mary found her true niché.
"Being able to work outside is amazing," she says. "I like traveling to different racetracks around the country and meeting great horse people from different parts of the world. I played sports when I was young, so I especially love the competition. Although, I would have to say my favorite part is the horses. They all have different personalities."
Another reason why horse racing is so exciting is because it's so unpredictable. Even the experts are surprised sometimes. 
"A shocking moment and also a very happy moment was when I shipped into Churchill Downs for my first race ever at the storied racetrack," Mary recalls. "I was training the horse at a training center in Lexington and I pulled him up there myself in a small bumper pull trailer. I won the race, my very first try at Churchill Downs."
This time of year is extremely busy for horse trainers. While we get to sit back, relax, and watch the race, these trainers are working harder than ever to prepare their horses. 
"I look forward to the Kentucky Derby every year," says Mary. "I love the history of it, and I tear up every year when they play My Old Kentucky Home. It's a race where anything can happen; the best horse doesn't always win. There are so many horses in the race that if a horse has a bad trip, they may not be able to win. We see this happen quite often, most recently last year with Rich Strike. He was a long shot that just happened to get a perfect trip."
Owners, trainers, jockeys, and employees in the business become family and Mary will be cheering them all on Saturday.
"I'm always excited to watch my friends who are trainers and jockeys that have horses in the race and I enjoy pulling for them," she says. "The main thing is that I pray for safe trips for all horses and jockeys."
Picking a horse to root for in races can be difficult, especially if you don't know much about horse racing.
Luckily, Mary has given some tips for the Kentucky Derby this year. 
"I think that Forté looks like the horse to beat if he gets a good trip," she says. "I am also pulling for Verifying. His jockey, Tyler Gaffalione, is a good friend and rides my horses."
With all eyes on Kentucky this weekend, this year's Run for the Roses is sure to be a hit.
The incredible success story of GRC's own Mary Lightner gives us extra incentive to appreciate the grandeur of Kentucky's crowning sporting event.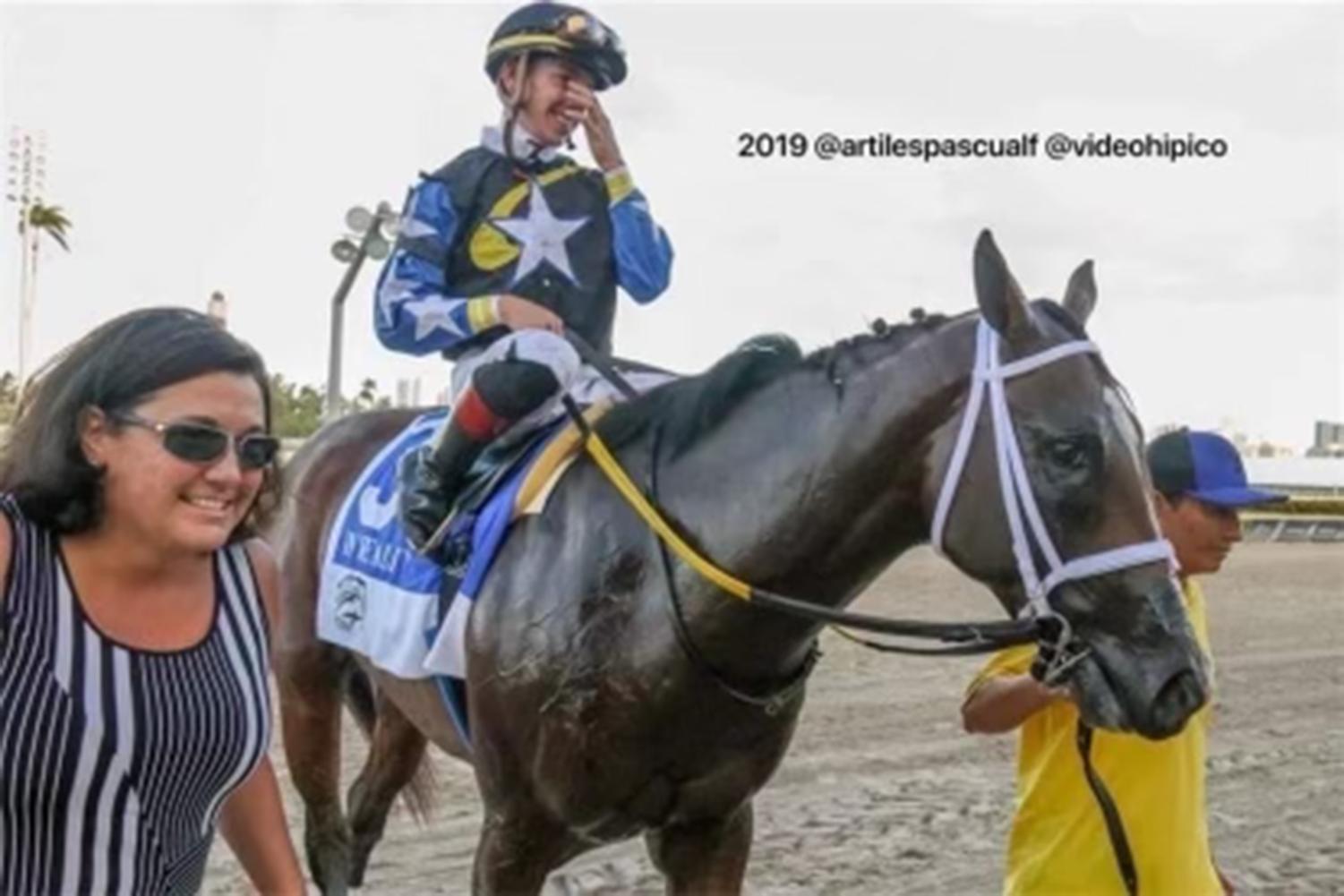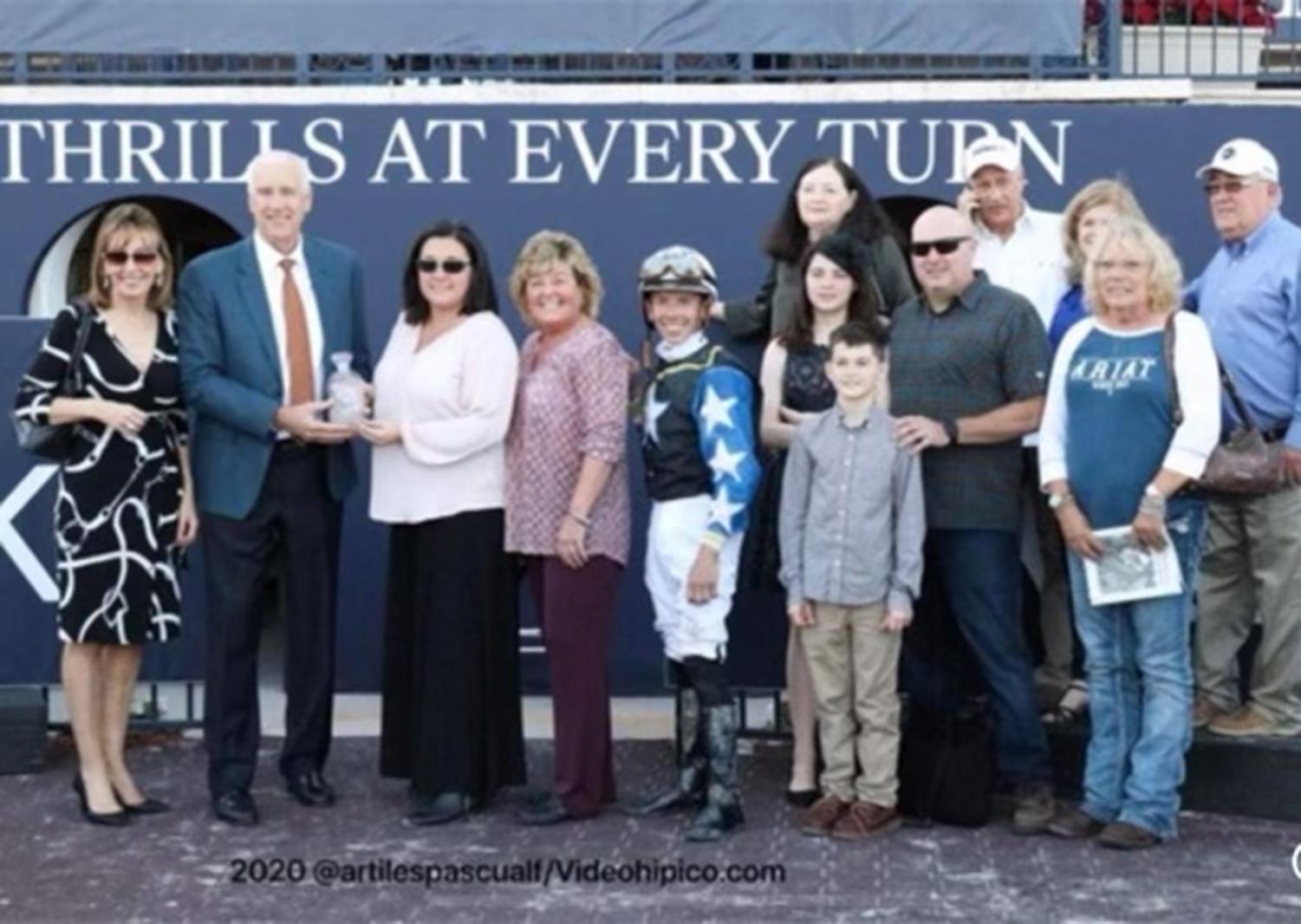 View Comments (3)
About the Contributor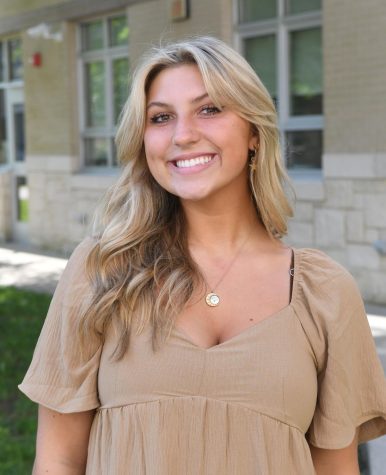 Paige Kleykamp, Features Editor
Paige would rather have Puerta Grande, because the chips are better. If she could live in a movie, it would be "Aquamarine" because she wants to be a mermaid with blue hair. A song that describes her...