Long Knives dominate final competition
The JROTC Raiders dominated the Morehead State University Bold Eagle Raider Competition in every event Saturday.
In the final event for seniors, the Raider "Long Knives" finished first place in PT test, One Rope Bridge, Bold Eagle Challenge, Mystery Event, Squad Drill, and Color Guard.
On the PT (physical fitness) test, Tanner Morefield was the top male and Allie Endricks the top female.
"There is no better way to send off our seniors than a dominating win," said Master Sergeant Larry Lee. "This has been, by far, our most successful Raider year.  After winning the National Championship in November, it was great to see all of the seniors that competed close their 'JROTC career' like this."
The year's highlight was the Long Knives' National Championship in Georgia in November.
We have had several of the championship team members graduate early, and all six of these seniors were on that team," MSG Lee said. "It is a great segway to the continued success of our program in the years to come."
SENIOR LEADERS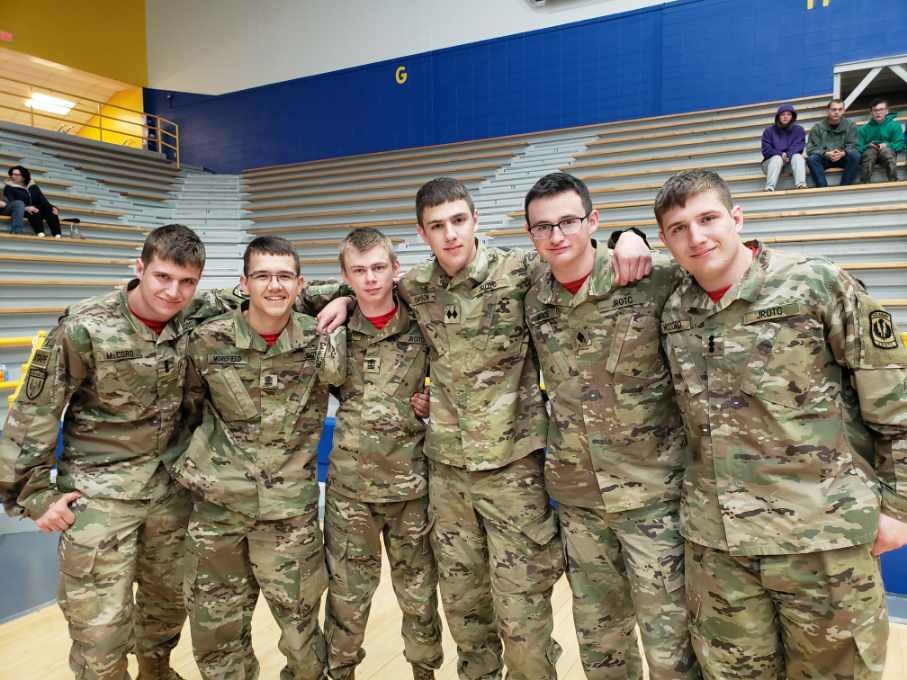 Leave a Comment