'Nutcracker' brings dancers together
It is almost time for one of the most beloved Christmas traditions in Winchester: The Nutcracker. 
Dancer's Pointe's Nutcracker production is set for this weekend, December 11th at 7pm and the 12th at 2pm. The show will be held at the GRC auditorium. Tickets can be purchased online or at the door.  
Many students from across Clark County and other surrounding counties will be participating in this year's production, including fourteen students from GRC. 
This is the first live production of the Nutcracker since 2019 due to the pandemic. Last year's Nutcracker missed out on the opportunity of an audience. 
"Performing in front of an audience is so exciting because we are able to showcase all of our hard work. It's a little nerve wrecking because we haven't done it in so long, but I know it will be all worth it to see the joy we bring by doing what we love most." says Claire Martin (11). 
The excitement from dancers is building up in preparation for the performance. 
"Being on stage and performing is one of the most rewarding aspects of the Nutcracker show," says Olivia Brownlee (9). "Since we didn't get to have a true show last year because of Covid regulations, it's awesome that we get to have one this year."
Dancers have been preparing since September for this year's show. A lot of sweat, blood, and blisters go into making the show the best it can be. Anna Wilson, sophomore, is cast as the main role of Clara, and has been putting in the effort to ensure she is prepared.   
"I've watched videos of other Nutcracker performances and studied other Claras, taking parts of their character that I like. While rehearsing, I try to put myself into the scene fully, reacting in the most genuine way possible." says Anna. It's hard to act normally while dancing, but the more human I can make the character, the more the audience can connect and enjoy." 
The week of performances is always a hectic, yet fun week for all of the dancers. 
"Rehearsals can definitely get stressful, however everything always comes together for the show." says Laken Watts (11). "We put a lot of hard work into the show, and still manage to have a great time." 
In addition to the Saturday and Sunday shows, the dancers get an opportunity to perform for kids across the county on Friday's school show. 
"The best part is seeing the kids' faces light up, even when one of the characters just smiles at them. It's very innocent and pure, and that is my favorite part of performing." says Chloe Galloway (10). 
The Nutcracker continually brings dancers and the community together. This year's show is not one to miss, and is a perfect opportunity to get into the holiday spirit. 
Leave a Comment
About the Contributor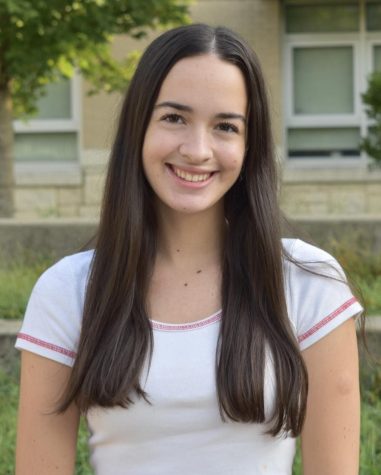 Sarah Johnson, Managing Editor
Sarah is most afraid of spiders. She thinks Whales are better than Goldfish because they just have a much a better flavor. If she were a type of shoe,...