Lady Cards open season in blowout fashion
With a dominating performance by the Byars sisters, GRC Hoops opened the season last night with a 59-25 win over the Red Devils of Russell Independent.
After last season's tough finish, the Cards bounced back in convincing fashion to start the year. 
Russell came into the game ranked 13th in the Courier Journal's preseason rankings and the 7th-ranked Lady Cards had no problem taking care of business. GRC dominated the whole game from start to finish.
To start the game, the Lady Cards showed no mercy to the Red Devils. They got off to a 6-0 run and forced coach Mandy Lane to take an early timeout. Ciara and Brianna Byars combined for 12 of the Cards' 22 first-quarter points. Coach Graham ran the full court press, executed perfectly, for most of the game, allowing the Cardinals to be up 20 at the end of the opening quarter with a dominating 22-2 lead. 
The presence of Tyra Flowers was great to have back out on the floor, after an unfortunate injury at the end of last season.
She was able to dominate the glass and draw multiple fouls to get to the line. She led the team in the second quarter with 8 of the Cardinals' 21 points. She finished the game with 11 points, proving she will be a big help for the Cardinals all year. 
Russell's Gabby Oborne led her team with 5 of the team's 14 second-quarter points. That allowed them to keep the score from getting too out of hand, with a Cardinal 43-16 lead at the half.
The offense slowed down a little bit in the second half, scoring 16 points. The defense remained sharp, forcing 25 Red Devil turnovers, and holding the Red Devils to 9 points in the second half. 
Ciara Byars led the team with 15 points with her sister Brianna Byars right behind her with 13. 
"It felt really good to start the season off with a win," said Coach Robbie Graham. "Russell is one of the favorites to win the 16th Region this year.  Really proud of our kids the way they came out to start the game which set the tone for the rest of the season."  
This was a really impressive win that could start the return to Rupp for Graham's Lady Cardinals.
It's a long season, but last night's game gave them the mindset they'll need moving forward. 
Leave a Comment
About the Contributor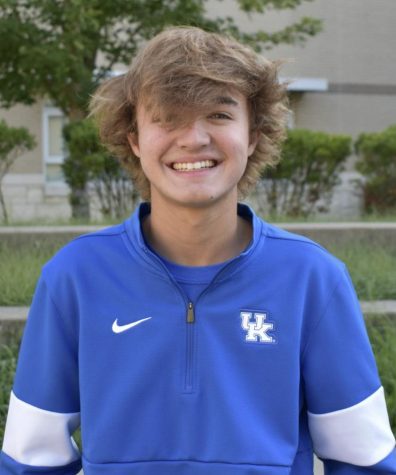 Bryce Houchens, Sports Writer
Bryce is most afraid of hospitals and needles. He thinks Goldfish are better than Whales because the extra cheddar is the best. If he were a type of shoe,...