KY youth leaders assemble once again after long wait
Kentucky Youth Assembly is officially back in person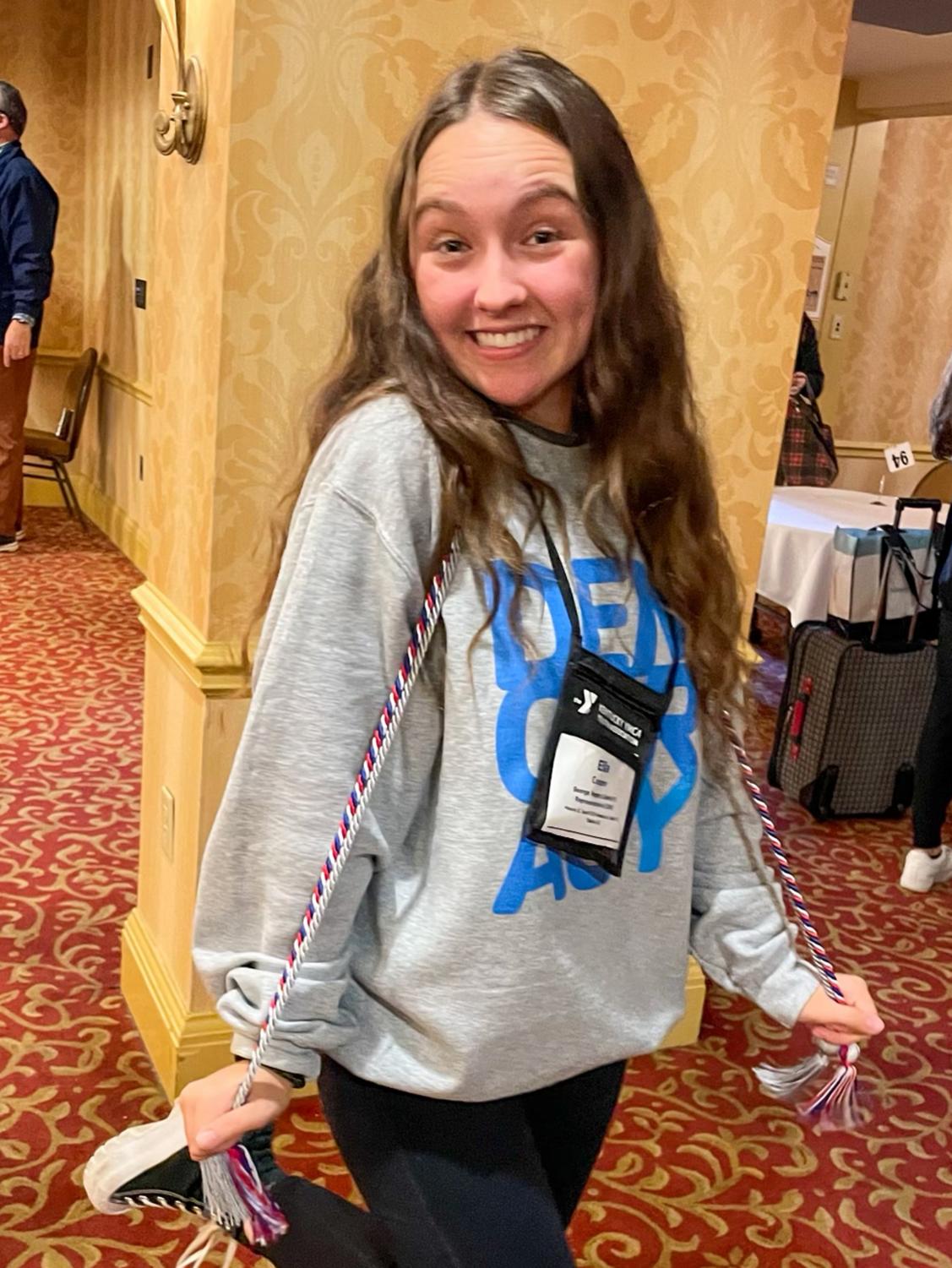 Sunday, November 21st.
Twenty-seven students are on a bus on their way to one of the biggest youth assemblies in the state. 
The long agonizing wait was finally over as I stepped off the bus and into the Crowne Plaza. 
I could feel the electric energy through the hotel walls and hear the buzz of conversation that I missed so dearly.
We're officially back. 
Lively debate and Y songs are alive and well in Louisville, KY. The Kentucky Youth Assembly is officially back in person. 
A year ago, I was sitting in front of a computer, debating on zoom. Now granted, it was nice to stay in the comforts of my home, but there is nothing like a KYA in person. 
If you don't know, KYA is a mock state government conference where students get to be senators and representatives for a couple of days. Some students write bills, while others get to debate and ultimately vote if they go into law at the conference. 
Our bill written by our freshmen and sophomore sponsors covered the need for mental health checkups for students, while our bill by our juniors and seniors took an environmental approach. 
The junior/senior bill proposed that if a school system decides it's more practical to use disposable trays as opposed to reusable trays, they must be biodegradable to reduce the amount of styrofoam in our landfills. "My bill sponsors, Marisol Lopez, Catie City, and Casada Homan, and I are very passionate about the protection of our earth," said bill sponsor Izzie Smith. "We are especially troubled by the amount of waste that is produced every school day simply from our lunches."
Even though GRC's bills were not signed into mock law by our conference Governor, they were still ranked the highest of any bills at the conference. Go GRC!
Speaking of the Governor, she and her staff preside over the conference (hence the name Presiding Officers). There is also a mock Supreme Court, in which two of our students got to participate as Advocates. These students receive a case and create arguments for each side, and once they arrive at the conference, they get to argue against other schools' teams. 
Junior Emma Hackworth decided to participate in the program this year.  "I choose this program because the law has always been something I've been interested in," she said, "and after years of being a part of student Y, I wanted to try something new." 
There are so many things that make me excited to come to KYA. I could not hold it in as I walked into my first meeting.
The bill topics ranged from straight-ticket voting to organ donation. It was nice to get to hear bills from so many different points of view. That is another one of the many reasons I love KYA. 
To keep everyone attending safe, they had to cancel some of the usual festivities. There would be no silent disco and no smoothies, which was a bit disappointing. 
However, I was not at all disappointed coming out of it. They actually brought in a local band to have a concert for us, and I would go as far as to say that it was as fun or even better than the silent disco. Killing Me Softly was definitely my favorite cover they did.
So many of my favorite experiences have happened through this program, and I was so pleased with the first conference back in two years.
Five-hundred fifty students from across the state come together for their love of government and debate and their love of the program and the people in it. 
"Y Conferences are where I've met friends that have become family and gained a love for public speaking and debate," says GRC Y-Club President Mallory Weistroffer.  "The Crowne Plaza is like my home away from home at this point, and I honestly couldn't imagine a life without the Y." 
With this being my senior year, this was my last KYA ever. 
Stepping back on the bus to go home was a bittersweet experience.
However, I am so thankful for all the memories I have made and the people I have met through the Y.
Twenty-seven students made their way back to Winchester with the fire of the Y in their hearts, ready to go to the next conference.    
Leave a Comment
About the Contributor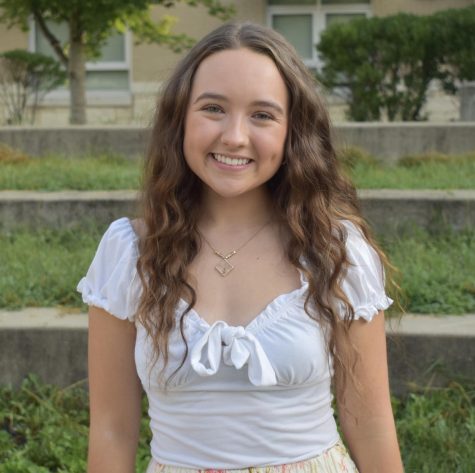 Ella Cooper, Arts & Entertainment Editor
Ella is most afraid of opossums. She thinks Whales are better than Goldfish because they have more flavor and they are just superior. If she were a type...