College prep doesn't have to be so daunting
A helpful Q&A on the application process
Are you prepared for college? Many students don't know where to begin on the process of applying to college.
GRC has so many ways to help students get started on applying and make sure they have all the information they need.
A good start to applying actually happens when students are freshmen. The best advice for freshmen and sophomores is to get enrolled in dual credit classes.
GRC has dual credit classes through BCTC, MSU, and EKU. Being a part of these dual credit programs can help students get on the right track for their future.
One of the most important factors in preparing for college is your ACT. This test is what most college admissions offices will be looking for when they review students' applications. GRC provides a free ACT test to juniors (in the spring).
Students who qualify for free and reduced lunch based on income get to take four free ACT tests over their junior and senior years.
If students do not qualify for the free ACT, they will have to schedule and pay the fee for the extra ACT tests at ACT.org. Students who qualify can find the ACT waiver code in the front office.
If students are looking for information about the ACT they can go to Mrs. Childers or Ms. Mink in the counselor's office.
To provide more information, we talked to Mrs. Childers, the 11th grade counselor, to answer some questions about the college application process.
Where can students go to get applications? 
Childers: All of the applications are online on the college websites.
What is the first step for applying to a college? 
Research where you want to go, see if they have your program, take the ACT as much as possible, maintain GPA, and get close with teachers because you will need recommendation letters.
Who can students go to for help on their applications?
The junior and senior counselors can help you apply. If you want more help you can go to the college rep when they visit GRC. If you go to the rep from whichever is your preferred school they can sometimes wave the application fee.
Where can students go to start practice tests for the ACT?
You can get resources for the practice tests on the ACT website. The counseling office also has ACT practice books you can pick up.
How does dual credit enrollment benefit students' college applications? 
Dual credit shows colleges that you are prepared to take on college classes. Dual credit also goes on your transcripts which will help the schools recognize how hard of a course load you are ready for.
How can students research schools that have the major(s) students are interested in? 
If you go to myoptions.org, students can sign-up for a College/Career Success profile. This profile will connect students with colleges/ scholarships that match their interests.
What is The Common App and how is it useful? 
When students download The Common App, they can create a profile of all their information that colleges will need. Once students have created the profile, they can apply to all of the colleges they are interested in, at once. This app is very easy to use; it walks you through the application process step-by-step.
Are there any sites or links students might want to visit for help or information? 
On the GRC website, if you click the Guidance tab, you will find all of the information you need to apply for FAFSA and sign up for the ACT. If you need financial aid for college then you will go to the FAFSA website. If you need additional help on applying for FAFSA or signing up for the ACT, contact your school counselor.
Leave a Comment
About the Contributor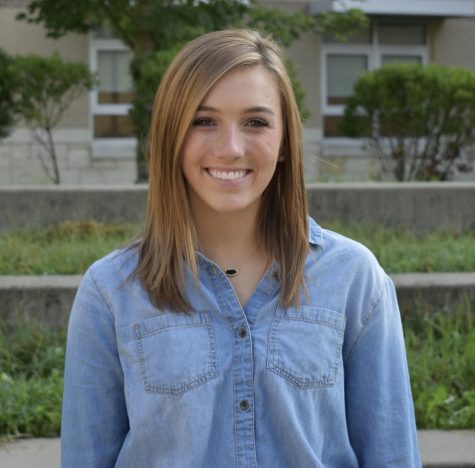 Alexa Toler, Multimedia Staff
Alexa is most scared of her mother because she is a powerful woman and very scary. I love her to death but it's very scary! She thinks Goldfish are better...