Don't miss these Halloween movie classics
Carving pumpkins, trick-or-treating, and wearing costumes. The first things that pop into people's heads when they first hear the word Halloween.
With October 31st quickly approaching, there are plenty of Halloween movies to watch. From the classics to the horror movies, many different selections are available. Personally, I am a big fan of horror movies, making Halloween the perfect time to binge some of my favorites.
1. The Halloween classic, Hocus Pocus (1993), rated PG, is an American fantasy comedy film. After moving to Salem, Max, a teenager, explores an abandoned house with his sister and friend. After ignoring the story his friend told him, he accidentally frees a coven of evil witches who used to live in the house.
2. Next, A Nightmare on Elm Street (1984), rated R, is a horror/mystery. The well-known and loved film is about teens who get targeted by the malicious Freddy Kreuger. Targeting them in their dreams at first, then later, his attacks become a torturous reality.
3. The Shining (1980), rated R, is a classic horror movie many people are familiar with. A family heads to an isolated hotel for the winter where a sinister presence influences the father into violence, while his psychic son sees horrific forebodings from both past and future.
4. On the other hand, Halloweentown (1998), rated PG, is a family-appropriate fantasy movie. The Disney film is about a young girl living with her good-witch grandmother, who comes to learn that she too is a witch. She must help her grandmother save Halloweentown from evil forces.
5. A personal favorite of mine, The Conjuring (2013), rated R, is a supernatural horror film that is based on true events. Taking place in the 70s, the story centers on paranormal investigators who are summoned to the home of a family where a supernatural presence was discovered. The movie isn't too scary; it just contains a few jump-scares and supernatural occurrences.
6. A Nightmare Before Christmas (1993), rated PG,  is a stop-motion animated musical fantasy holiday film. The movie is focused on both Halloween and Christmas, making it perfect for either holiday. The film shows the adventures of Jack Skellington, Halloween's beloved "pumpkin king." When Jack discovers Christmastown, he gets a new perspective on life and plans to bring Christmastown aspects back to Halloweentown with him.
7. The classic horror/thriller movie The Ring (2002) is a remake of a Japanese film that is very scary. The movie features a  journalist who must investigate a videotape which seems to cause people to die after they watch it. It is rated PG-13, even though there are some scary scenes throughout the movie.
8. Lastly, another personal favorite is the horror movie Ouija Origin of Evil (2016), rated PG 13. In 1967 in Los Angeles, a widowed mother unwittingly invites evil into her home. When the malicious spirit takes over her youngest daughter, the family must confront unimaginable fears to attempt to get the unwanted presence out of the youngest daughter. The movie has a few very scary scenes, but overall it isn't too much horror.
All of the movies mentioned are perfect to get you into the Halloween spirit. Whether it's a Halloween classic or a scary horror movie, any of these will set the spooky mood.
October 31st is sneaking up on us, so make sure to watch all your favorite Halloween movies and try some of the ones listed above!
Leave a Comment
About the Contributor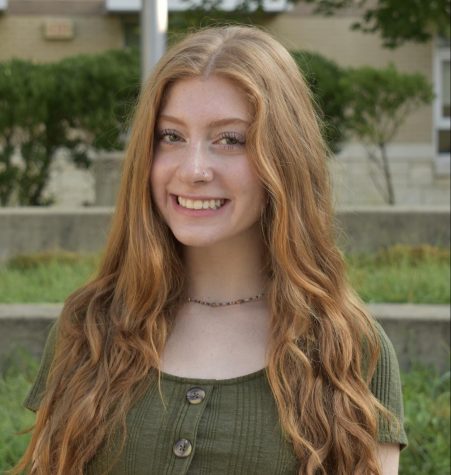 Sofia Watts, Multimedia Staff
Sofia is most afraid of not succeeding in life. She thinks Whales are better than Goldfish because Goldfish are overrated. If she were a type of shoe, she would be Vans, because she owns a lot of Vans...