Should I stay or should I go?
Nineteen GRC students take advantage of extra year program
"Should I Stay or Should I Go?"
The question first asked by punk rock band, The Clash, was asked by many Kentucky high school students last year.
The average number of days spent in the school building by a typical high school graduate is 680 days in Kentucky (170 days per year, according to the Kentucky Board of Education).
Nineteen GRC students decided to stay to make up for time lost in school. 
With the time spent virtual throughout 2020 and 2021, a high school student missed nearly a whole year of in-school instruction.
Many schools only had students "in person" for a couple months last year, while some students chose to stay "virtual" and didn't see inside the school for the entirety of their grade.
COVID-19 has adversely affected students in kindergarten through 12th grade for the past two years.
With New York Times data showing Kentucky being one of the top states for COVID-19 cases, there is still uncertainty on how Kentucky will handle this school year. 
Senate Bill 128 was signed into law on March 24 this year. SB 128, more commonly known as the "Do Over Year," gave students an opportunity they just might need.
This summer parents with students K-12 looked closely to see if this supplemental year would be fitting for their children.
Students weighed the pros and cons of how this bill will affect their upcoming school year.
Enrollment for this "Do Over Year" came quickly and passed quickly. Kentucky districts accepted the requests no later than May 1. 
High schoolers who enrolled must not have already graduated to apply for this program. Students who wish to have sports eligibility all throughout their high school career must remain under the age of 19 until the passage of Aug. 1 of their senior year.
What is commonly forgotten about this bill is that each county must have made a decision on whether they admitted all applicants in their county, or whether they would choose to shut down the option.
After all applications were filled out, Clark County had to make the decision on whether all these students would be participating in a supplemental year, or none of them.
On May 17, 2021, Clark County Board of Education unanimously decided to carry the motion to allow SB 128.
After the bill's approval, Clark County constructed their own plan of action on how to supply a supplemental year that is best for the students who applied
As this bill was accepted, many athletes turned toward this new chance. 
While the supplemental year program was especially attractive to scholastic athletes, there were challenges faced when making a decision. 
Many underclass athletes who applied were concerned on the subject of college recruitment. When NCAA Division 1 schools recruit, they look at the first eight semesters of a student's high school education.
With a student's participation in the "Do Over Year," it will appear as if students did not meet graduation requirements, and graduation rates for the school year will decrease (even though students will graduate in the following year).
Another possible setback of the supplemental year relates to class grades. Students who had a C or below in any class will be required to retake that class. If a student had a B or above in any classes, he or she is not required to participate in this class during the supplemental year, but will have to acquire a class that is similar in instruction.
However, underclass students who meet graduation requirements during their supplemental year by taking related classes that are usually taken their true senior year, will be required to graduate that year and will not be given any more athletic eligibility.
While there are some complications, 19 GRC students emphasize the benefit of this opportunity.
Students are given extra time to grow academically and recover from a year that may have been detrimental to the educational process.
These students are given another full year of athletic eligibility, as many seasons were cut short or canceled in the 2019-2020 school year. These players can improve their game in preparation for their next step in competition.
As the 21-22 school year hits, this new opportunity is in action. 
Nineteen have chosen to grow and gain back what was lost. 
Leave a Comment
About the Contributors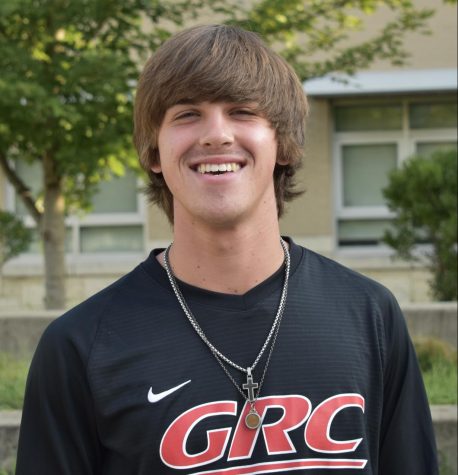 Tennyson Prater, Multimedia Staff
Tennyson is most afraid of being on a small boat in the Mediterranean Sea with a large whale to the right. He thinks Whales are better than Goldfish because...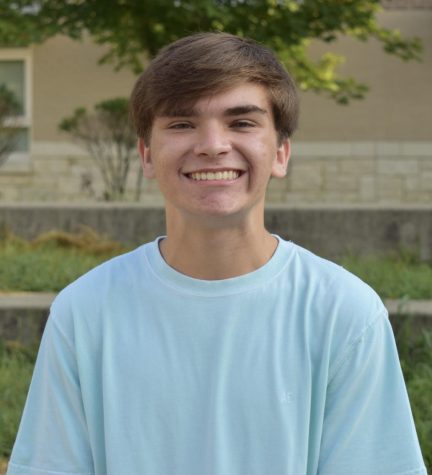 Daniel Graves, Multimedia Staff
Daniel is most afraid of mushrooms. Why do they crawl out of the ground unexpectedly? Stop it. He thinks Goldfish are better than whales because Whales...