Feathers, sparkles, and flowers, oh my! 
After a year's hiatus, one of the biggest events of the year is back—a night full of glamour and breaking fashion boundaries. It is the Met Gala.
We would go as far as to say that it is the Oscars of fashion.
The Met Gala is a fundraiser for the Metropolitan Museum of Art in New York City.
It brings in some of the most influential models, designers, and celebrities to come up with extravagant outfits to fundraise at a new museum exhibit. 
It is like draft day. The anticipation to see how each celebrity interprets the theme is like waiting to see what team picks what player. It is sickening but in a good way. 
Each time, a theme goes along with the exhibit, and this year's theme is "In America: A Lexicon of Fashion."
Even though Camp will always be the best theme, we enjoy the idea of taking a look back at how influential American Designers have been in the industry. 
The number of different interpretations was interesting to try and point out.
Here are some of the looks we think hit the mark and some that fell a little short. Either way, the outcome of this year was far from disappointing. 
Ella Cooper's Reviews:
Billie Eilish: A real-life Holiday Barbie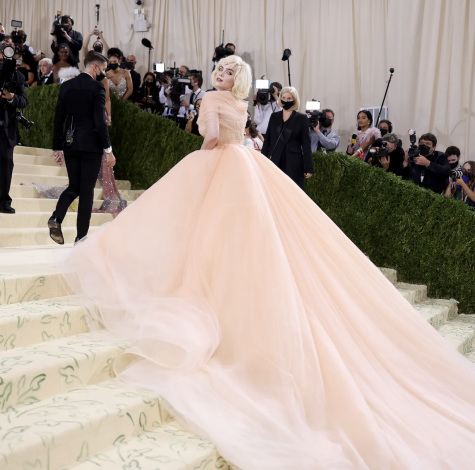 Billie Eilish took me by surprise in this gorgeous dress by Oscar de la Renta. The look was inspired by Grace Kelly and Marilyn Monroe, two American beauty icons. It is old Hollywood glamour, with a princess twist.
The whole look fits her, and THAT DRESS. She reminds me of those Holiday Barbies you get during Christmas. I would rate this look an 11/10. It is just too gorgeous; I am at a loss for words. 
Justin and Hailey Bieber: Bieber burnout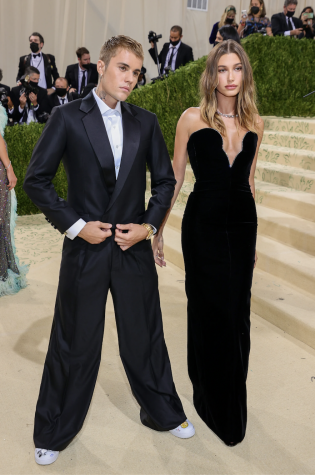 Oh, the Biebers. I had so much hope for them coming to this, but their looks were very disappointing. I was racking my brain trying to figure out how they used the theme, but all I got was that they looked like they had been arguing right before they stepped into the gala.
 I would rate it a 5/10. They look nice, but where is the innovation? Where is the originality? 
Lili Reinhart: a 50/10 ensemble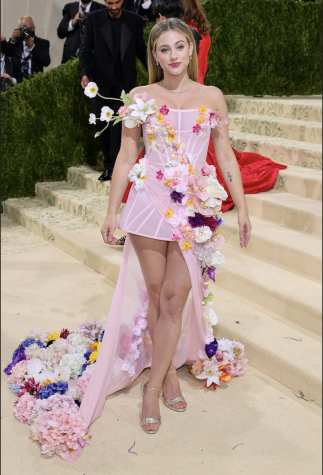 Now here is someone who took the theme in a literal way and made it beautiful. 
Lili Reinhart is sporting a pink floral dress by Christian Siriano. Each flower is one of the 50 state flowers, which I thought was such a creative touch. Furthermore, the sheer top with the corset boning just made it so elegant. 
I would rate it a 50/10. It was giving everything it needed to give. 
Whoopi Goldberg: poised or parachute?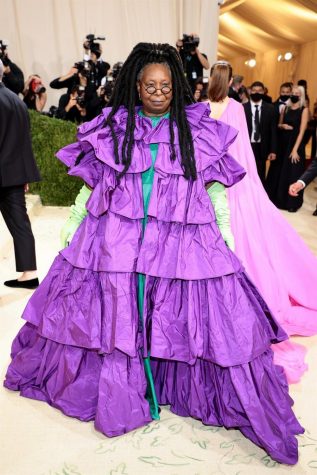 Anyone who wears a purple and green outfit is just waiting to get the Barney comparisons. 
Thankfully, Whoopi Goldberg had other issues with her Met Gala look. I applaud her for her bravery to show out in such an over-the-top look, but it did not hit the mark. I would give this a 3/10. 
Hallee Cecil's Reviews:
Kendall Jenner: My Fair Lady moment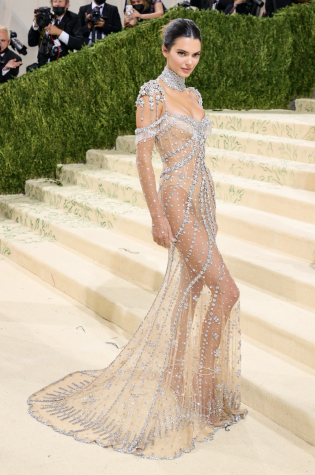 My personal favorite of the Jenner/Kardashian fam showed out in this Givenchy Hauch Couture gown over a corset bodysuit with a high-neck bedazzled choker. This gown is absolutely gorgeous! Though it is beautiful, it is a copycat look of her 2017 gown. KK girl, the "naked dress" is not a new look. 
I'm gonna give this look a 7/10 because even though it is a little unoriginal, she still looks absolutely stunning.
Timothee Chalamet: Business casual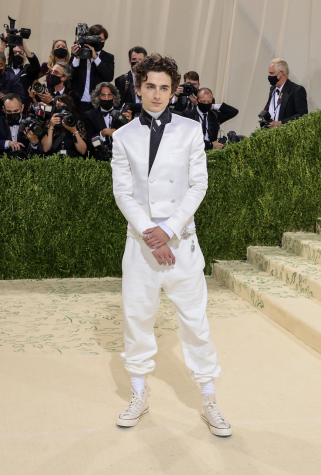 Timothee Chalamet came into the Met with business on the top and college frat boy on the bottom. He is wearing an all-white Haider Ackerman ensemble, and I'm not gonna lie, I absolutely hate it. 
Come on, Timmy. Sweatpants? This is the Met Gala, not Sunday morning breakfast at Waffle House. And don't even get me started on the high-top Converse.
I rate this fit a 2/10. It is, in the nicest way possible, absolutely atrocious. 
Iman: The ray of sunshine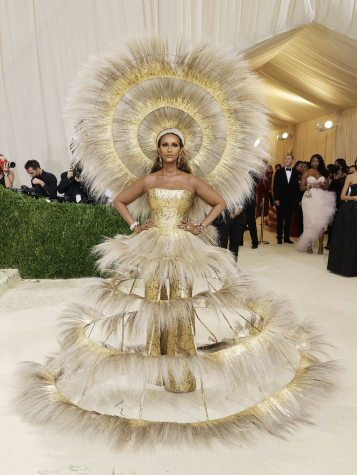 This. This is it. The iconic supermodel is wearing a Dolce and Gabbana tiered cage overskirt and stole the show. This was definitely my favorite look of the night. 
The gold is stunning, the jewelry is perfect, and the headpiece is over the top in my favorite way. Iman understood the assignment.
This is by far a 1000000/10. Girl boss at its finest. 
Dixie Damelio: Rest in peace, Big Bird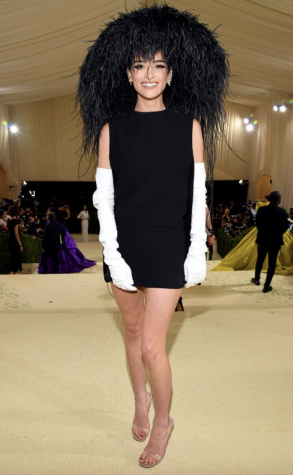 Dixie is wearing a black mini dress from Valentino with white satin gloves and a huge feathered headpiece. Dixie received a lot of hate for this look and just being there in general, but I actually don't hate it. 
I love the Audrey Hepburn vibe, and the black and white are so classy, but the headpiece is a little questionable. I feel like I'm at Big Bird's funeral. It is very classy, but next time I would prefer less feathers.
I give this look a 6/10. 
View Comments (1)
About the Contributors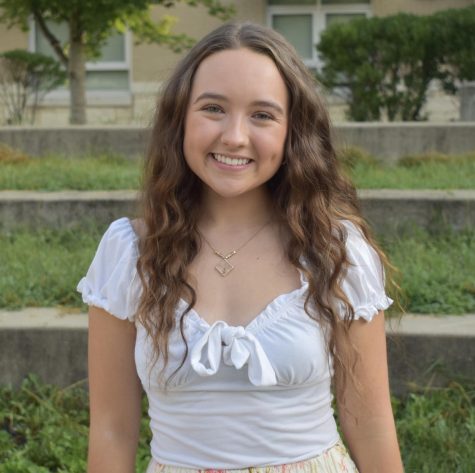 Ella Cooper, Arts & Entertainment Editor
Ella is most afraid of opossums. She thinks Whales are better than Goldfish because they have more flavor and they are just superior. If she were a type...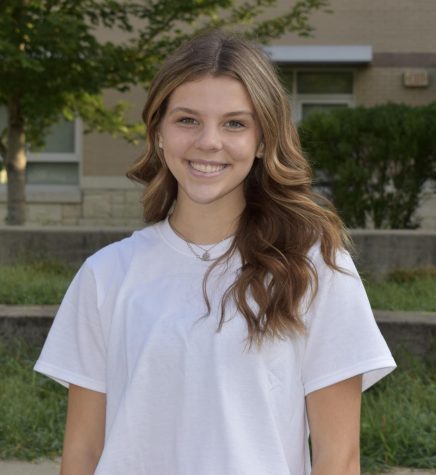 Hallee Cecil, Multimedia Staff
Hallee is most afraid of NEEDLES! She passed out after her flu and covid shots and cried for three hours after because of the trauma. She 100% thinks Whales...