Lights, curtains, action
GRC's Fine Arts Department is back on stage
The George Rogers Clark Fine arts program is back in the spotlight. 
After the limited opportunities last year, the theater program is getting back underway with three upcoming productions.
The fine arts department was able to put together multiple virtual productions and a cabaret last year but they are excited to get back to live performances.
"Throughout Covid we tried to do some virtual programming with choir and dancing and it was good," said Fine Arts Cohort Coordinator Katherine Lowther. "Last year we had a Cardinal Cabaret which was a nice way to kind of get our feet wet and celebrate being able to at least be together."
While they made the most out of last year, the students are just grateful to be back to a sense of normalcy. "I feel energized and ecstatic," said senior Ella Cooper, who has been performing in theater for as long as she can remember. "There's something about live theatre that is so powerful, and I am so glad I get to have it for my senior year."
The teachers and staff involved are just as excited to be getting back on stage. "Nothing beats live performance because you get an energy from each other and the audience and that's what was missing last year," said Mrs. Lowther.
Coming up in the fine arts program is the fall play, Appropriate Audience Behavior, which opens this week. The play will be performed as part of the Kentucky Thespian Festival on Oct. 16. Also planned are a musical theater revue called All Together Now, and The Addams Family musical comedy.
"The kids are excited to perform in person even if they are masked," said Mrs.Lowther. "It is really cool to see the kids working together and not just singing their solo or dancing separately."
Although every production is exciting and important it seems The Addams Family musical is a fan favorite in the theater department.
"I am most excited for The Addams Family production because of the fun characters and the community that will be going into it with all the different actors," said sophomore Zach Ross. Zach has been in theater for six years and has done more than 30 productions.
Theater for these students isn't just a class where once you're out of the school building it's forgotten; it bleeds into their lives outside of school as well. For Zach, taking theater outside of school looks like getting involved in his community.
"Through Leeds Center for the Arts I've done a youth board where we combated social injustices and I've also done a lot with the homeless coalition," said Zach. "Theater gives me that sense of community outside of school and it opens my eyes to things that I need to be made aware of like homelessness."
The influence of theater in the students and staffs lives goes beyond the four walls of the classroom. It flows into the community and the world around them.
 "Theater means everything to me," said Ella Cooper. " It is my past memories, my present love, and my future career." 
—-
For all theater related information please visit GRC's Drama and Musical Theater website.
Leave a Comment
About the Contributor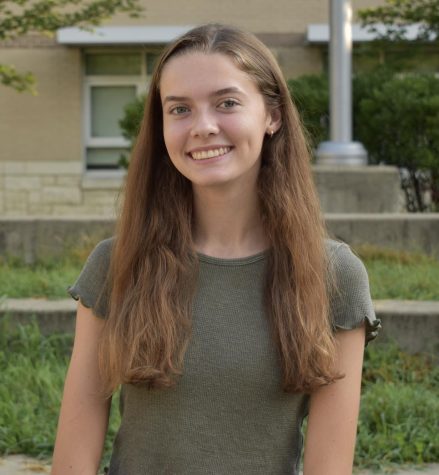 Campbell Taylor, Features Editor
Campbell is most afraid of squirrels. She thinks Extra Cheddar Goldfish taste better than Whales. If she were a type of shoe, she would be Nike tennis...