A new generation takes the screen
Some of the most iconic shows in history are making their big comeback and the mere idea has us on the edge of our seats waiting to see if they will sink or swim. 
As with all remakes, reboots, and revivals in the cinematic world things are inevitably going to evolve.
At times it may feel like a betrayal because of how attached you have become to certain characters and their stories. However, just like in our real lives, everything is constantly changing. 
Gossip Girl is back and she's not about to be caught sleeping on the job. Without our beloved S and B's emotional feuds and equally emotional reunions it almost seems like the reboot by HBO Max never even had a chance at achieving the greatness the show once held. 
With the re-release of the series so close to our hearts in June of this year, it's safe to say we were all proven so very wrong.  
The reboot brings a totally new generation of privileged Upper Eastsiders to Constance and St. Jude's under GG's watchful eye.
Although we are all missing our original dream team of Serena, Blair, Nate, Chuck, and occasionally Dan, it seems we may have a very different group starting to form and some are speculating that they may be the so-called "dream team" of this new era. 
Speaking of comebacks involving NYC cinematic icons, Carrie Bradshaw will be blessing our screens one more time, but this time things will be a bit different. 
We will be following her on her current antics through New York as she leads the way for the newly announced And Just Like That cast.
Many of the day one cast are involved in the project also being produced by HBO Max, that is set to release in 2022 with a couple new cast members, such as former Grey's Anatomy actor Sara Ramirez, who played Dr. Callie Torres for eleven seasons of the show. 
Our next returning star has made its recent comeback after almost three decades. School is back in session for the cast of the hit-show of the '90s, Saved by the Bell.
While for the most part we have a totally new cast of teens, quite a few of the original fan favorites have made their epic return to the show that kick started their careers.
The streaming service, Peacock, has our new generation of teens tackling a totally different set of problems that come with modern day and the never ending evolution of social media. 
It's a given that there will be very diverse opinions on the new releases of these three equally iconic shows in their own rights.
It's important to keep in mind that while these recreations of some of our all-time favorites may not be exactly what you wanted in every way, the creators of the shows are trying to bring new things to the table and we're lucky enough that these were brought forward once again. 
Leave a Comment
About the Contributor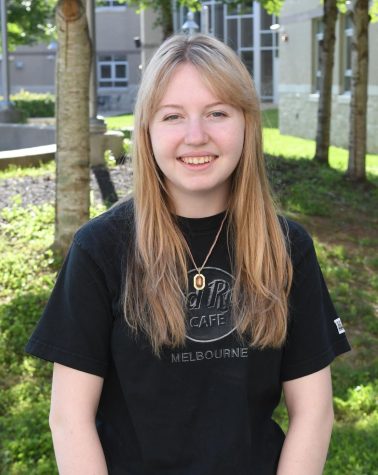 Reagan Smith, Multimedia Staff
Reagan Smith would pick Puerta Grande because that's where she grew up going with her dad and she has memories associated with it. She would live in "Sound of Music" because who wouldn't want to...