Football Cards open season tonight at home
With a new coach, new uniforms, and a new mindset, the Cardinal football program looks to take care of business on the field tonight as they take on the Jaguars from Cooper High School in the first game of the 2021 regular season. 
New head football coach Joe Chirico has had his boys working overtime this summer with football camps, two-a-days, and film sessions. Since being hired in February, Coach Chirico's motto, #TEAM>Me, has brought a culture change to the GRC football program. 
"Our coaches have been very adamant about the team being more important than one individual player," says junior wide receiver Tate Spayd. "#Team>Me has been infectious.  The team has truly bought into this mindset." 
Going into this week's game against Cooper, keeping the same pace the whole game is vital to the Cards success.
"Sustaining long drives without getting tired and keeping our intensity will show all the work we've put in this summer," explains Spayd.
The anticipation for tonight's game has the underclassmen ready to start their high school careers under the bright stadium lights.
"I'm looking forward to finally playing under the Friday night lights," says freshman corner and wide receiver Kamden McAlpin. "It's an experience I've looked forward to my whole life. Tonight is gonna be a tough one, but if we block and tackle like I've seen us do before, I know we can start our season off right with a win." 
With a hard-nosed coach and a resilient team, the Cards look to show Clark County that they mean business and start the season with a home win.
Kickoff is at 7:30 at Cardinal Stadium, so come out and support your Cardinals in the 2021 season opener.
About the Writer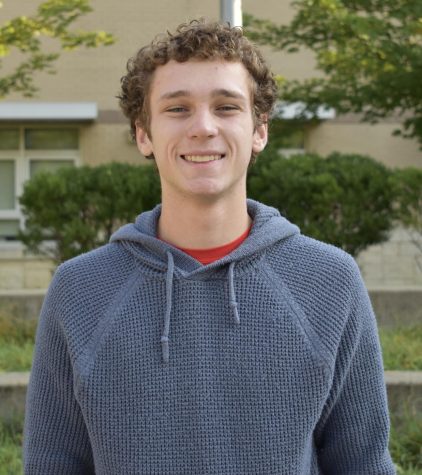 Sawyer Broeking, Sports Editor
Sawyer's biggest fear is not having someone to talk to. He thinks Whales are better than Goldfish because they are a unique combination between cheddar...