Maria Jackson wins DAR award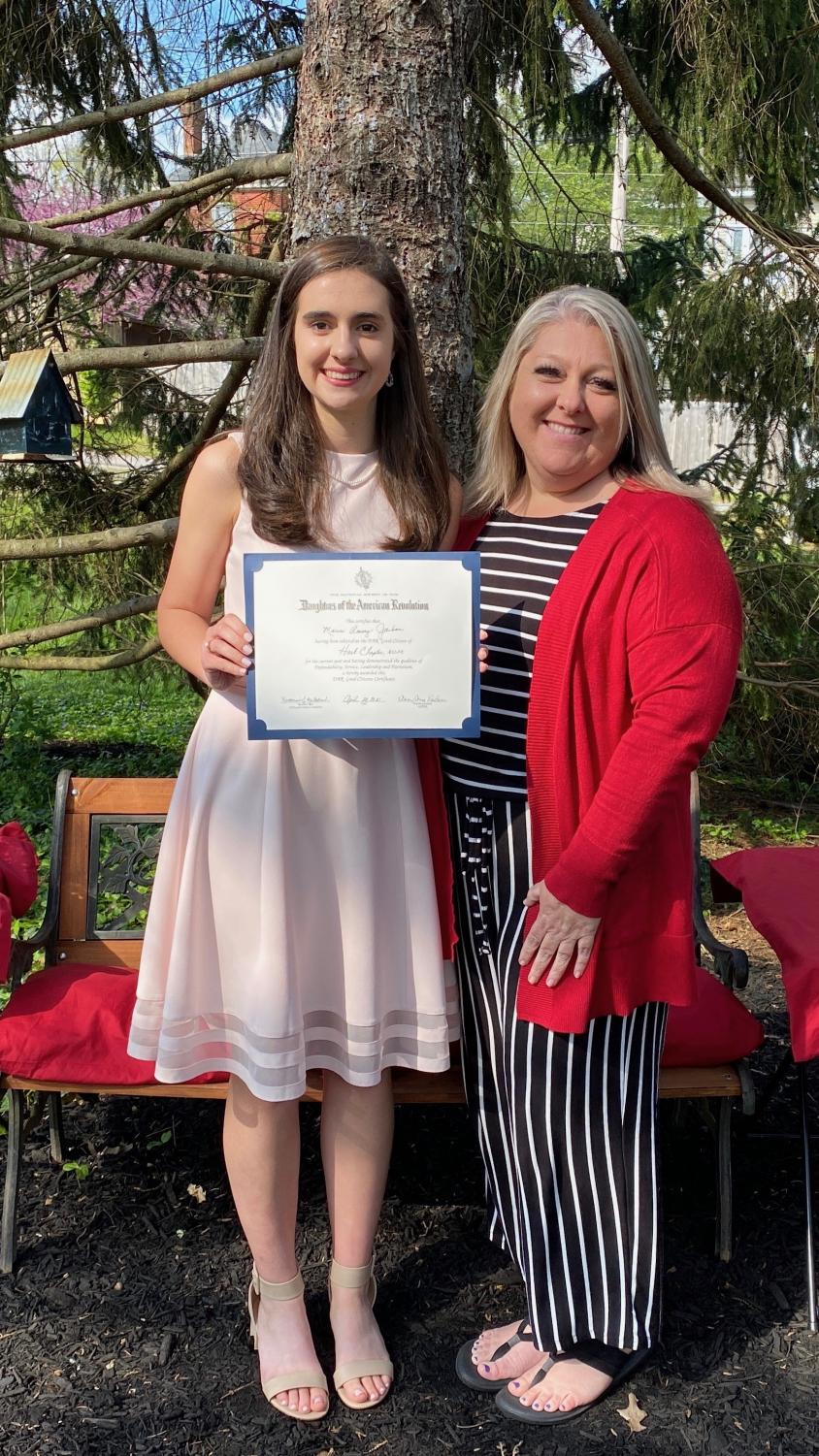 Maria Jackson, a GRC senior, has been chosen for the Daughters of the American Revolution good citizenship award.
The DAR is a national program that consist of regional chapters focusing on community service, leadership, and citizenship.
The DAR award is given out annually to a GRC senior who exhibits these qualities.
"I am so honored to accept this award because it represents a community of people who exemplify qualities of leadership, citizenship, and service," said Maria. "There are so many incredible students here at GRC who express these qualities of character, and I feel so lucky to be just a small part of it."
Congratulations, Maria, on this outstanding achievement!
Leave a Comment