Win to survive: Cards meet ETown today in Elite Eight
After an incredible first round of the 2021 Kentucky Sweet Sixteen Tournament, your Cardinals look to advance to the Final Four, for the first time since 1990.
The Cards will face their toughest matchup of the season yet in Elizabethtown today at 11 a.m. 
"Toughness and belief is what we are gonna need to persevere," says GRC's head coach Josh Cook. "As long as we keep believing in ourselves, no matter the situation, we can win."
E-Town comes into the game with an overall record of 20-2 after dominating Knott County Central in the first round of the Sweet Sixteen, by a score of 87-59.
The Panthers are averaging an impressive 73.4 points per game, with 26.1 rebounds per game.
 Senior Jaquais Franklin has been a huge difference maker for the Panthers this season, leading the team in scoring averaging 20 ppg. He will be the Cards' main focus to shut down early in this morning game.
The Cards enter the game averaging 75.3 points per game, with a whopping 36.1 rebounds per game.
Leading the way for the Cards this season is junior wing Jerone Morton who is averaging 23.1 ppg.
Morton paved the way for the Cards in Wednesday night's 54-47 win against Oldham County, with a 19-point outing.
Although GRC's numbers are deceivingly better, in many experts' eyes the Cards are still an underdog heading into today's matchup.
But, in this tournament anything can happen, especially when you are playing to keep your season alive. 
Tune in to the @GRCStudentMedia on Twitter for live updates during the game. 
About the Writer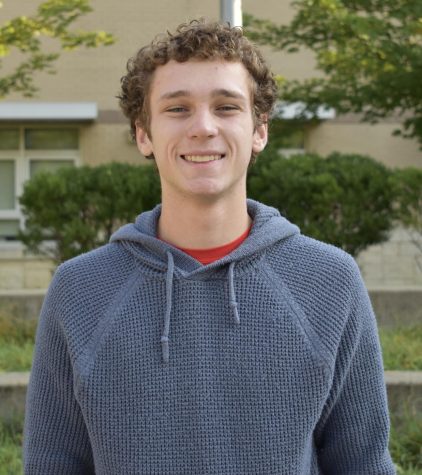 Sawyer Broeking, Sports Editor
Sawyer's biggest fear is not having someone to talk to. He thinks Whales are better than Goldfish because they are a unique combination between cheddar...