Get in the right headspace with Headspace
Smoke Signals Review by Ella Cooper
As we move into the second half of our school year, the stress of  all of the new assignments starts to pile up.
I don't know about you, but I feel like I am so smothered with work, that I don't have time to take a breath. 
Thankfully, I have an app that truly takes this anxiousness and impending doom, and turns it into mindfulness and peace.
The app, Headspace, is used to bring meditation into your daily life. It has an easy app layout that has an energetic and colorful feel to it.
Most important, it takes only five minutes to do some of the meditations!
This school year has been very busy already. This only takes a small amount of time out of your day. 
It starts off with a free trial called "Take ten" where you get 10 sessions that are 10 minutes.
Even without the free trial, you get two free courses with 10 sessions each. These sessions are called basics, and they are especially helpful for beginners. 
If you do want the full experience, you would have to start paying, but I do recommend it.
If you are going to pay for an app, this should be the one!
Not only is it good for learning how to bring meditation to your daily life, but it also gives you encouragement
There are things called mindful moments where you get little reminders throughout the day to take time away from your devices. 
My mindful moment last Wednesday was " Have you noticed your surroundings today?"
It was a good moment for me to forget about the stresses of life and to appreciate the world around me. These are especially important to keep me motivated throughout the day. 
Levels of procrastination are beginning to rise as this semester is starting.
Let's all take a moment to really get in the right headspace, with Headspace.
Leave a Comment
About the Contributor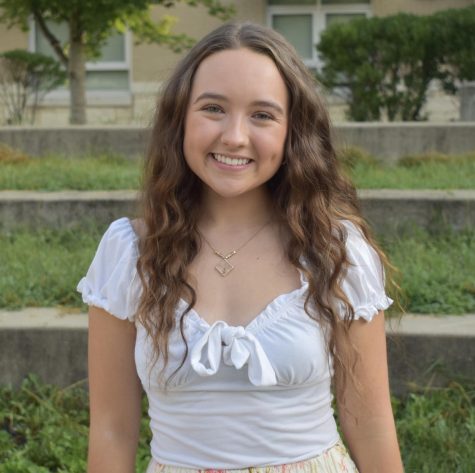 Ella Cooper, Arts & Entertainment Editor
Ella is most afraid of opossums. She thinks Whales are better than Goldfish because they have more flavor and they are just superior. If she were a type...