Lucas retires, leaves behind new legacy for program
Twenty-two wins. Unforgettable memories. A changed program.
After five seasons of coaching football at GRC, Coach Dr. Oliver Lucas is hanging up his headset and coaching shirt. 
Reflecting on his time at GRC, Lucas says that getting to experience GRC's new facilities is something he won't forget. But he shares that his most memorable moment at GRC was the first time he got to meet those eager boys on the team. 
"We created this bond from the start and I will always cherish that," says Lucas.
That bond Lucas talks about shows through with his players. 
"It's not just football," says senior Azariah Israel. "Coach Lucas is a great person, the type of person I could talk to about my personal life. He was like a father figure to me and we were able to build a great bond. He left a mark on all of us."
Lucas has created a family-like atmosphere with his players and he stands by that.
"If you played for me, it's for life," states Lucas.
Lucas truly came in and turned the program around.
Coming into a program with an overall losing record, in his five seasons at GRC, Lucas was able to turn that around to an overall winning record.
During his career at GRC, Lucas says he is "proud to have been able to accomplish some firsts that hadn't been done in awhile, like going undefeated in our district last year," something GRC hadn't done since the 2009-10 season.
Pushing his team to play at their best is what allowed him to change the program for these players. 
"He changed our program by putting us up to the challenge," Israel said. "He told us to not be afraid to play anyone, and he truly helped us believe that our potential was much greater than our expectations."
As Lucas leaves his coaching career at GRC behind, he leaves his players with this: "Keep your eye toward the future and always embrace any change that comes your way. Stay focused and remember I'm just one call away."
Farewell and thank you, Coach Lucas, from everyone at GRC and the community of Clark County.
About the Writer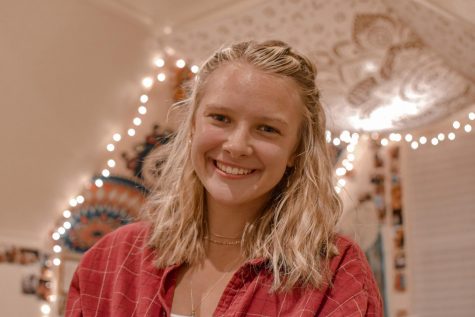 Cameron Anderson, Photo Editor
Cameron, also known as Swaggy C, is a junior at GRC. Her favorite sound is metal cleats on concrete or thunderstorms and she says the best part of waking...