School spirit – difficult to uphold during this time
The girls and boys both won regionals and the crowd goes… silent.
After our huge win in the new facilities we had to close school due to Covid-19.
At that time we thought we would be back after two weeks. Little did we know that was only the beginning of Covid. 
As assistant principal Jamie Keene put it, "I think when we left last spring, no one imagined that we would have been out this long. I felt like we were really on the path to building something great last year, and it all fell flat the minute Covid decided to make other plans for us."  
As Cardinals we can overcome anything, even the challenge of showing our school spirit even when school is not in session.
Mr Keene believes so, too. "That doesn't mean that we can't overcome this," he says, "but it does mean that there's work to do, and I'm really excited about the students we have who are willing to put in the effort."
Basketball season is underway with both the girls and boys ranked high in the region. Still, attendance is restricted at all home games.
"We are at the mercy of KHSAA and the public health department as to the restrictions for attending basketball games," Keene says. "I do not anticipate students being able to attend anytime soon. As soon as we get the approval to increase attendance at our games, the students will be at the top of the list to purchase tickets."
There are obviously obstacles students and teachers face.
Our Pep Club advisor, Ms. Hynes, feels the challenges. "There are so many guidelines and restrictions, it makes it impossible to do what we normally do," she said. "Also, without having students here in the building every day, it's hard to plan and organize things/events that students actually want to participate in."
Ms. Hynes said her Pep Club leaders have good ideas for when in-person school returns. For now, it's the waiting game.
"This just means we have to make the best with what we have," says Pep Club leader Ella Lucas. "We can't magically make the virus disappear but we can stay positive and find other ways to support our teams while hoping for better days."
Well now it's time to raise our spirits back up.
Even though we are behind a computer screen and not walking the halls, we can still show our Cardinal pride.
About the Contributor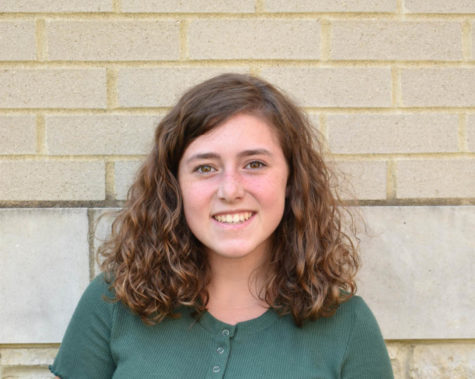 Shelby Summers, Multimedia Staff
Shelby is a Junior at GRC. She enjoys dance, y-club, and baking. Her favorite food is pasta and her favorite color is dark green.