Get Rowdy Crew STILL A THING
Come out and support our Cards!
(This story was written by student section leader and Smoke Signals staff member Ella Lucas.)
Jumping up and down until your feet hurt. Screaming, "GO CARDS!" until your voice is hoarse. Dressing up to match the theme every Friday. We all miss this.
Even though sporting events look very different during the pandemic, the leaders of the student section are trying their best to make the section itself the best that it can be. 
To ensure the safety of all fans, we must practice social distancing, even in the student section. For example, individuals must be six feet apart. The leaders have tried to make this easier by marking an X every six feet in every other row of the bleachers. When you enter the stands, make sure to find an X and stay put!
Masks are also mandatory in the student section. If masks are not worn and social distancing is not shown, having a student section will no longer be an option. We know this is not ideal, but we are trying our hardest to make it as fun and as safe as possible. 
Many students hear these regulations and immediately decide not to sit in the student section or go to the game at all. We urge you to participate and to come together as a student body.
We know that this isn't what anyone expected, but right now it is what we have to do. Let's try our hardest to make this work and show some support to our Cardinals! 
About the Contributor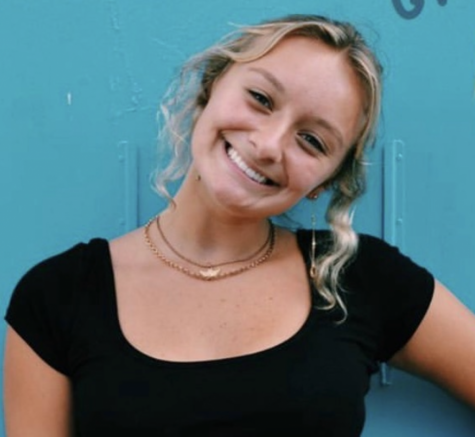 Ella Lucas, Multimedia staff
Ella, also known as Bean, is a senior at GRC. Her favorite sound is toots and she say the best part of waking up is getting a fresh start. If she had to...