57:1
Shelby Vaughn kicks through the stereotype
Starting football kicker Shelby Vaughn will turn heads throughout the GRC stadium when she steps up to the tee — a distraction, to say the least, for the Oldham County players  we play against tonight. This is Vaughn's first game as a football Cardinal. 
Halfway through the season, Vaughn was recruited as the kicker for our football team by Coach Oliver Lucas. At that point in time, she was forced to juggle football practices and soccer practice/games if she were to decide to take this opportunity.
However, an action-packed schedule has never been something to make soccer star Shelby Vaughn give up. Vaughn is a senior this year, and has been on the GRC girl's soccer team for 5 years. 
You may be wondering, "How did something like this come to be?" It's not every day that you see a girl on a football team, willing to defy the odds.
"We were about to start practice one day, and my soccer coach Matt said that if someone could make it from the 30-yard line, then we wouldn't have to run," said Vaughn. "I volunteered, missed that one, and the football coaches who were standing there from their practice asked me to try it with a football. I made it that time, and Coach Lucas had me kick it a few more times before asking if I was interested in being the kicker for the football team. At first, I was hesitant and thought it was a joke, but then my family talked me into it and here I am."
Most people may have said "no" to this kind of offer in order to avoid having to fit both sports into their busy enough high school schedule, but for Vaughn that was no big deal. "I only go for 15-30 minutes at a time and so far I have been to four practices total," she said. "They had to approve it with Mr. Keene (athletic director) and the rule is to practice for a week with pads on before I play in a game."
Vaughn goes on to mention, "The football coaches were very good about working around my soccer schedule… One football practice, I had to get on the bus for a soccer game right after I finished practicing kicking for football."
Since a girl on the football roster is indeed a road less traveled, fans may be wondering how the team feels about the newest addition. Vaughn mentions that an opportunity like this makes her feel "very lucky," and she is happy because "…everyone is glad to have me here helping out. My football teammates do a good job at making me feel comfortable." As for Coach Lucas, he says that his favorite gender is "winner." "I am not concerned with gender but productivity," he says. 
A situation like this is legendary and something that we as a community simply cannot wait to see in action. GRC fans, let this be another reason to support our Cardinal athletes! As for our future opponents…  brace yourselves.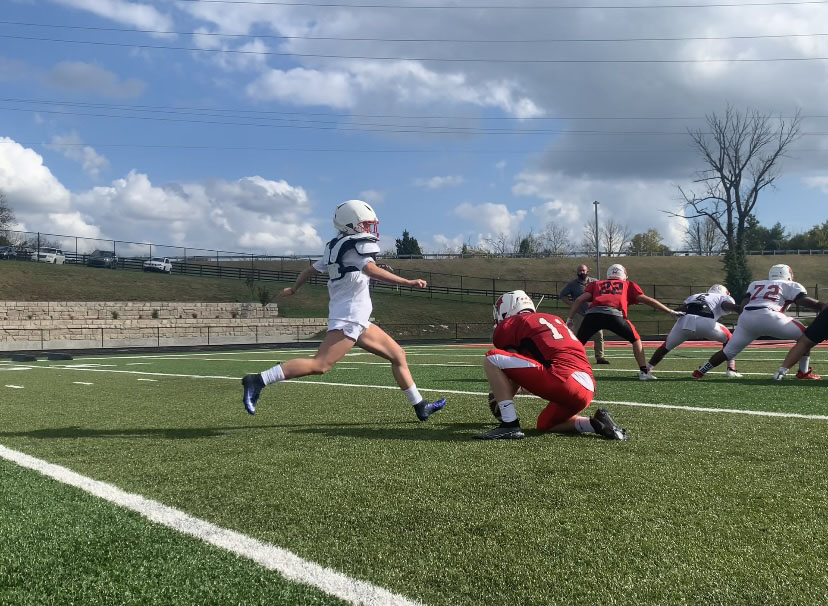 Shelby Vaughn prepares for her first football game as kicker.
-Photo by Mia Walter
About the Contributor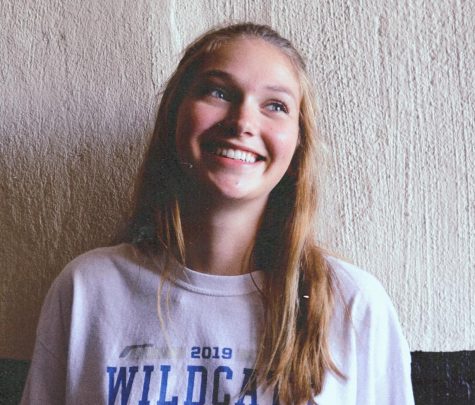 Mia Walter, Editor-in-chief
Mia, also known as Miatrice, is a senior at GRC. Her favorite sound is her dogs yawn and she says the best part of waking up is that yummy stretch. If...