Smoke Signals Salutes features downtown businesses, organizations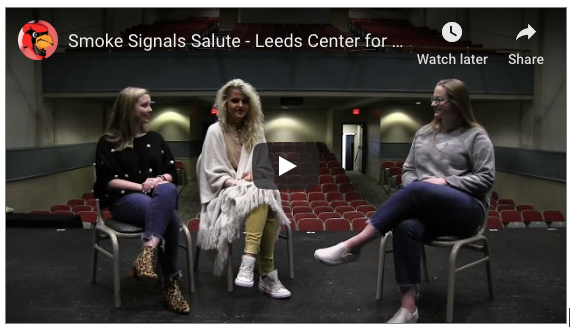 The Smoke Signals staff has been empowered to look beyond the walls of our school and do our part to unify school and community. While some students say they can't wait to graduate and leave Winchester, Smoke Signals is showing through a video series how amazing our community really is. We have incredible people, businesses and organizations right here in Winchester, and we want to SALUTE our community neighbors.
In each segment of Smoke Signals Salutes, we highlight a local business or organization that makes Winchester special and unique.
We believe high school should be about more than curriculum and diplomas. It should be about becoming a part of our great community, connecting to the people who make it great, and showing students that someday they can be community leaders like those we are celebrating.
This year our series features several businesses and organizations in our unique and special downtown.
View all videos at this link…
-Editors' note: Hannah Curreri and Caroline Cuccinelli, the senior media students who are producing and editing the Salutes segments, are now a part of the Main Street Winchester Image Committee.