New Dance Team Coaches Build the Program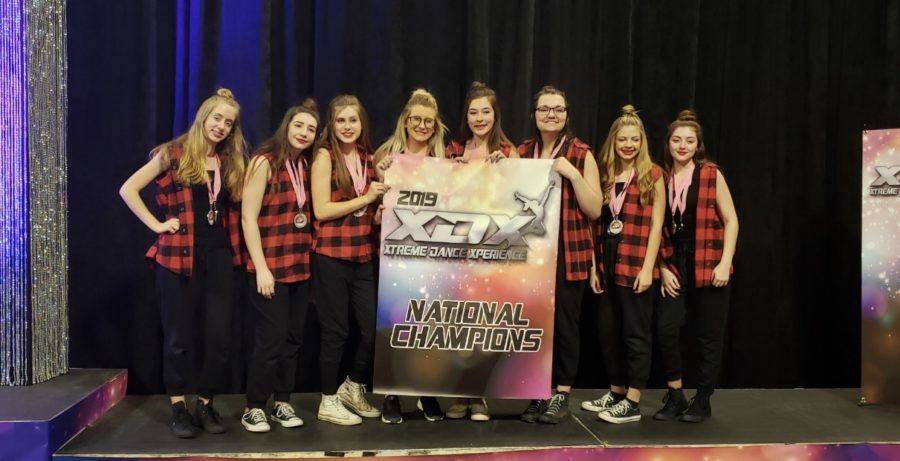 No one ever imagines starting their season four months late.
Head coach Andrea Rector and assistant coach Brittani Fuller, both teachers here at GRC, took over the dance team late October and went straight to work.
For some, this would be an extremely difficult challenge as most dance teams already have clean chorography, fundraisers planned, and competitions scheduled by late October. 
"I had a choreographer come in November and throw two routines at them very quickly," Rector said. "They worked hard to clean and perfect these routines for half-time performances at basketball games."
Both coaches have extensive dance background and their passion for dance is what led them to accept the coaching position.
Rector has been dancing since she was two years old and then went on to get her dance minor at UK.
Fuller danced at Barbara Ann's Dance Studio, Limelight Dance Company, and also was on her middle schools dance team.
This year, the team has performed at the local Christmas parade, the Simon Kenton Showcase, several basketball games, and have upcoming competitions in March.
"This has been a short whirlwind of a season, but we have had several opportunities to showcase our talents," Rector explained. "These girls have done a wonderful job of going with whatever I throw their way."
Both coaches have extremely high expectations and goals for the 2019-2020 season. They would like for the team to not only be present at school functions such as football and basketball games, but community events as well.
"Hopefully others, girls and boys, are eager to join next season and we can expand the team while building our confidence, performance qualities, and technique along the way," Rector said. 
If you are interested in joining the team next season, tryouts will be held April 17-19 with more details to be released at a later date.