Academic Team Advances to State Competition
Hang on for a minute...we're trying to find some more stories you might like.
A team is a group of players who come together in a competitive game or sport to achieve a common goal.
When most people think of a team they imagine sports, but for a group of students at GRC, instead of challenging themselves physically, they challenge their intellect. 
The GRC academic team recently competed at Region and came in second place, allowing them to advance to State for the third time in a row. 
"A lot of people think that academic team is just natural ability, and they're just born knowing the subject matter," says academic team coach Mrs. Murphy. "This is a team that is willing to study at home, and it shows. This is probably the hardest working team I have ever had the honor of coaching."
The team has spent countless hours preparing for this moment, starting the week after Labor Day, by prepping for the quick recall competition and writing assessments.
They have spent time not only advancing their minds but also growing as players.
"This is a solid team, and you can see their maturity as they play," says Murphy. "In previous times, not getting a question right or having somebody beat them to the buzzer would've frazzled them a little bit more, but they seem to be more self aware and more focused."
In advancing to State, the team wishes to make it past the first round and continue into the next bracket of
the competition. The students travel to the Galt House on March 17 to put their knowledge to the ultimate test at the state competition. 
REGION WINNERS
Second place, Quick Recall: JT O'Bryan, Cameron Spicer, Ben Meyer, Billy Morris,
Brylan Stanfield,  Hunter Mitchell, Zach Gibson, and Clay Comer
First place, Language Arts & Social Studies: Cameron Spicer
Second place, Composition: Rachel Puckett
Fourth place, Social Studies & fifth place, Arts &
Humanities: JT O'Bryan
Fourth place, Math: Ben Meyer
About the Writer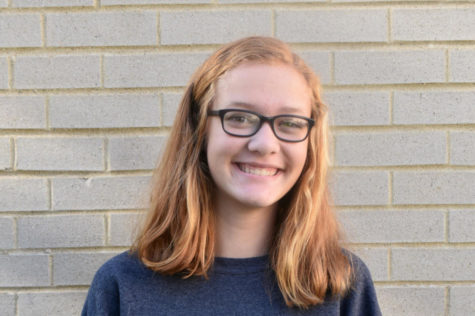 Emma Taylor, Sports Editor
Emma is a Junior and first-year member of Smoke Signals. Her favorite animal is a fish, her favorite movie is Dirty Dancing, and she is a Cross Country...