Boys' Basketball Desires Revenge This Season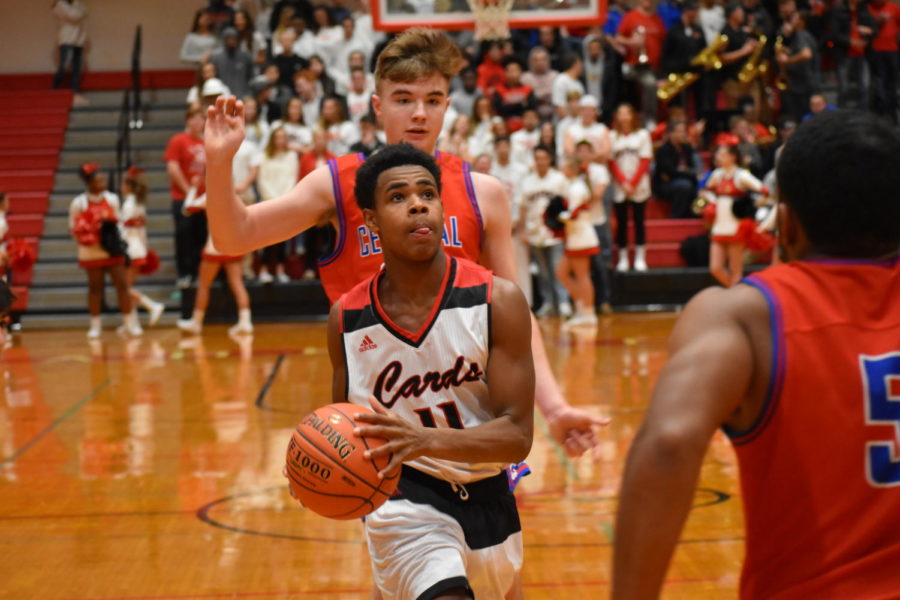 Revenge. In the sports world, revenge is undeniably sweet. Revenge drives athletes, pushing them further, harder, and stronger than any other factor. Revenge is truly the best motivator.
After the GRC boys' basketball team fell to the hands of Campbell County – the eventual region champions – in the semifinals, the Cardinals are motivated by revenge.
"Last year we were so close, it still leaves a bad taste in our mouths," said senior guard Jordan Graham, "but this year everyone has worked so hard to get another opportunity to be on top."
However, that revenge may have to wait. GRC is 3-2, with impressive wins over Madison Central, the 5th ranked team in the state at the time, and Pendleton County, the 19 ranked team. Indeed, the Cardinals have looked the part up to this point.
Their first loss of the season? Campbell County.
Campbell County, ranked 20th in the preseason poll took down the 6th ranked Cardinals on Nov. 30 by a final score of 57-48.
While the loss might not look good on GRC's record, the game only motivated the team.
"That loss brought us closer as a team," said senior center Ben Jackson. "We realized what we need to do in order for us to be successful."
With an experienced group – four seniors start for the Cardinals – GRC certainly has the potential to make a deep postseason run and dethrone the Camels.
However, Campbell County is not the only team for the Cardinals to look out for.
The 10th Region is certainly in the air, with GRC, Campbell County, Pendleton County, and Scott High all fighting for their chance to play at Rupp in March.
GRC hasn't been to the Sweet 16 since 2012, but the team likes its odds to take down Campbell County and return to Rupp Arena.
The Cardinals keep their hopes high and heads low, waiting for their chance to strike and take the region by storm.
"Every year our goal is to make it to state," said Jackson. "Our team has all the weapons we need in order to get there."
"Get better every single day," added Graham. "Take the next step each practice and game, and be an amazing teammate and let it all come together in the end."
A long road lies ahead for the Cardinals, but with their mix of talent and experience, revenge and redemption are undoubtedly achievable.