Swimmers Form a Supportive Community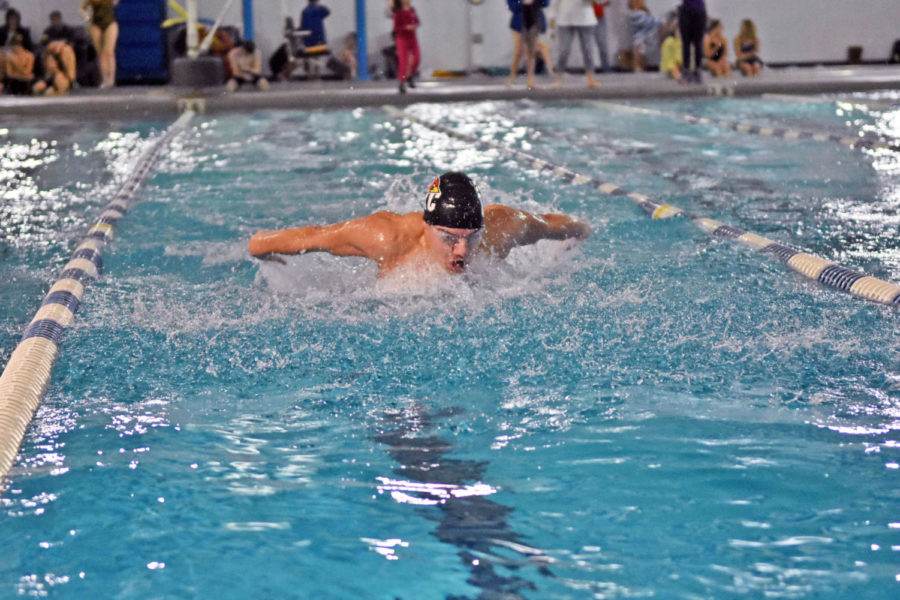 Hearing the sound of the loud buzzer ringing in your ear. The feeling of diving into the frigid water. Kicking and pulling the water faster than you ever have before.
These feelings are normal to the members of the GRC swim team. Heather White, the GRC swim coach, has been contributing her time to this sport for the last 4 years.
Coach White says that her favorite part about coaching is "watching all of the swimmers grow during and after the season. There are lots that have gone on to college, some have gone on to swim in college."
The swim team's season is looking bright, as the swimmers have already won their first meet against Rowan County. Even with only three practices before their first meet, they still pushed through and took home the victory for GRC.
The team has been working diligently and training hard to prepare for the rest of their season. Rebekah Miles, a first-year member of the team, talks about her experience so far.
"The team has been really good about accepting new members," she said. "The returning swimmers all treat us as if we've been there as long as they have."
This supportive community is one of the reasons the team is so large this year.
The swim team consists of six College Park Pool lifeguards, all first year members. Miles said the Aquatics Director, Lily Caudill, has helped this happen.
"Lily has been really supportive of all of us joining the team and has been willing to work around the schedule so we can participate," Miles said, adding that she's happy with her decision to join.
"I've always loved the water," she said, "but this is the first time I have done competitive swimming and doing it with friends that support me is a lot of fun."
As the season progresses, the connection between the new and returning members continues to grow.
"My favorite thing about the team is how accepting everyone is," Miles said. "Even if you're a lap behind we all still congratulate each other at the end of the race, no matter if you're from another school, we yell for each other to go faster and push ourselves further than we think we can go."