Score and Defend – Hayes Clan Takeover
Goalkeeper. Defender. Center mid. Outside mid. Coach.
Twin brother. Oldest brother. Youngest brother. Twin brother. Father.
Team. Family.
This is life for the Hayes Clan – Tayman, Trystan, Teagan, Taylan, and Jason.
The boys' soccer team is experiencing an unusual
phenomenon – four players and a coach from the same family are on the team. They all started soccer at different times but all share the same love for the sport. 
Sophomore journalism student Zeke Ross sat down with the Hayes family and found out more about the unique bonding within their family.
What's the best part about having your family involved in the soccer team?
Taylan:  My dad influences me and encourages me to be better. My older brother on the team is a role model to me. He motivates me to be better.
Jason:  I like to know that they're in a
disciplined sport surrounded by good people.
How did you get involved in soccer?
Teagan: I got involved because my family played. I didn't want to be left out so I tried it out and liked it.
Jason: I played other sports when I was
younger, but I was naturally the best at soccer. After I started I kept playing year after year.
Did you guys play soccer together in the backyard when you were younger?
Tayman:  Yes, we practiced often to get better.
Jason:  The boys started playing baseball but were no good at it so we transitioned to soccer.
To get them out of that baseball habit we would play in the backyard and in the house to get them used to using their feet.
How long have you played/coached soccer?
Trystan: About 8 years. I started when I was in fifth grade when a family friend asked me to play.
Jason: Both playing and coaching, I've been doing it about 19 years.
Who's the best player in your family?
Teagan: I think Trystan because he is the oldest and has the most experience.
Trystan: My dad is definitely the best in our family. He played multiple positions and could do a flip throw, which was pretty cool.
Jason: I would say Trystan is the best right now. He has the most years under his belt, but
everyone else has the talent to be better
than him when they're older.
About the Writers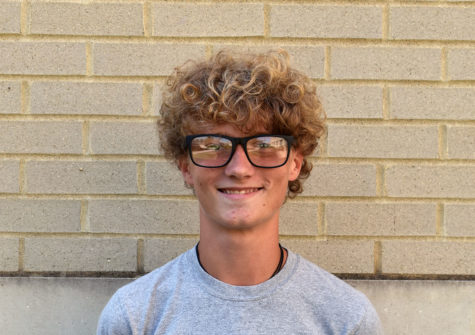 Zeke Ross, Multimedia Staff
Zeke is a Junior at GRC. He enjoys soccer, listening to music, and eating. His favorite food is pizza tacos and his favorite color is red.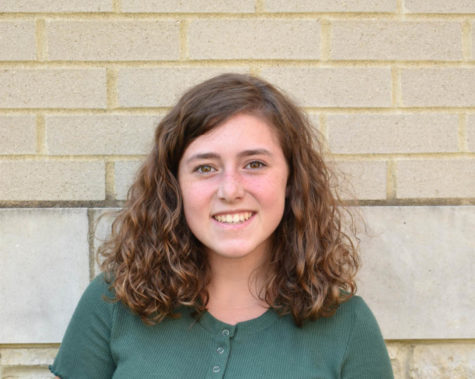 Shelby Summers, Multimedia Staff
Shelby is a Junior at GRC. She enjoys dance, y-club, and baking. Her favorite food is pasta and her favorite color is dark green.