Open For Business!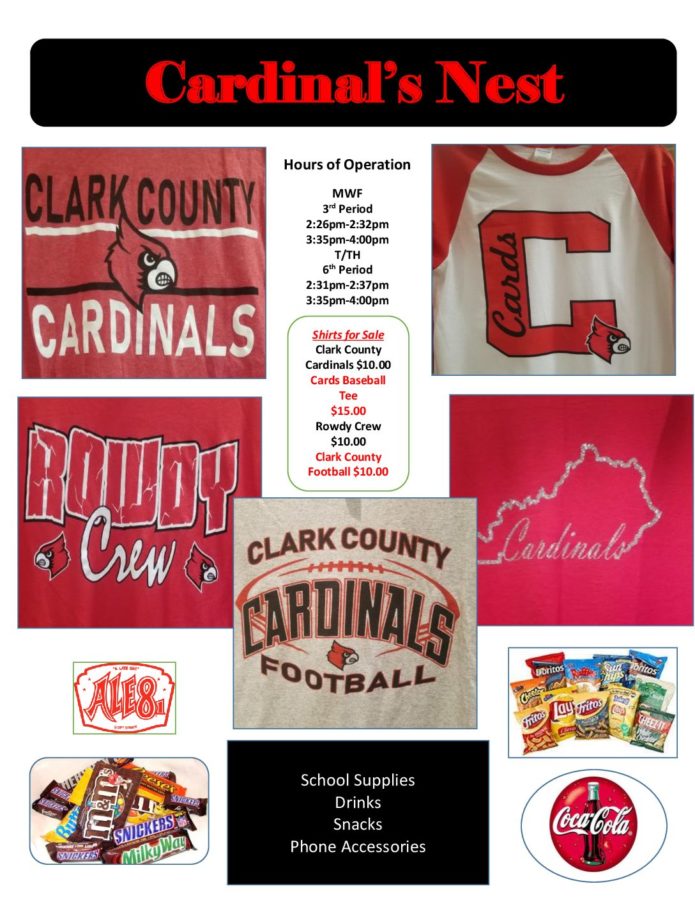 A typical high school has a cafeteria, library, gym, and many other facilities. A bonus that GRC offers is its own store with a wide variety of products available to students and staff.
The Cardinal Store has recently been re-opened by the school's Agriculture Department. Mrs. Pigg, one of the agriculture teachers, has made the store one of her top priorities this school year.
"I hope that by reviving the Cardinal Store, it will help boost our school spirit while also bringing a sense of community to the school," Pigg said.
Products that can be purchased at the school include:
T-Shirts
Phone Accessories
Candy and Chips
Drinks (even Ale-8!)
Students in the Agriculture pathway, especially in Ms. Landsdale's Agribusiness class, will have the opportunity to run the store.
It is such a great privilege for the school to have a business within its walls. The Agriculture Department encourages all to visit and to keep this store open for business.