Whether or not you get along all the time with your sibling, there is always something you can bond over with them. Maybe it's a certain movie or a memory, but for the Settles siblings, it is so much more.
Junior Madelyn and senior Jacob Settles have been playing sports for as long as they can remember. Without hesitation they have always known athletics is where they belong.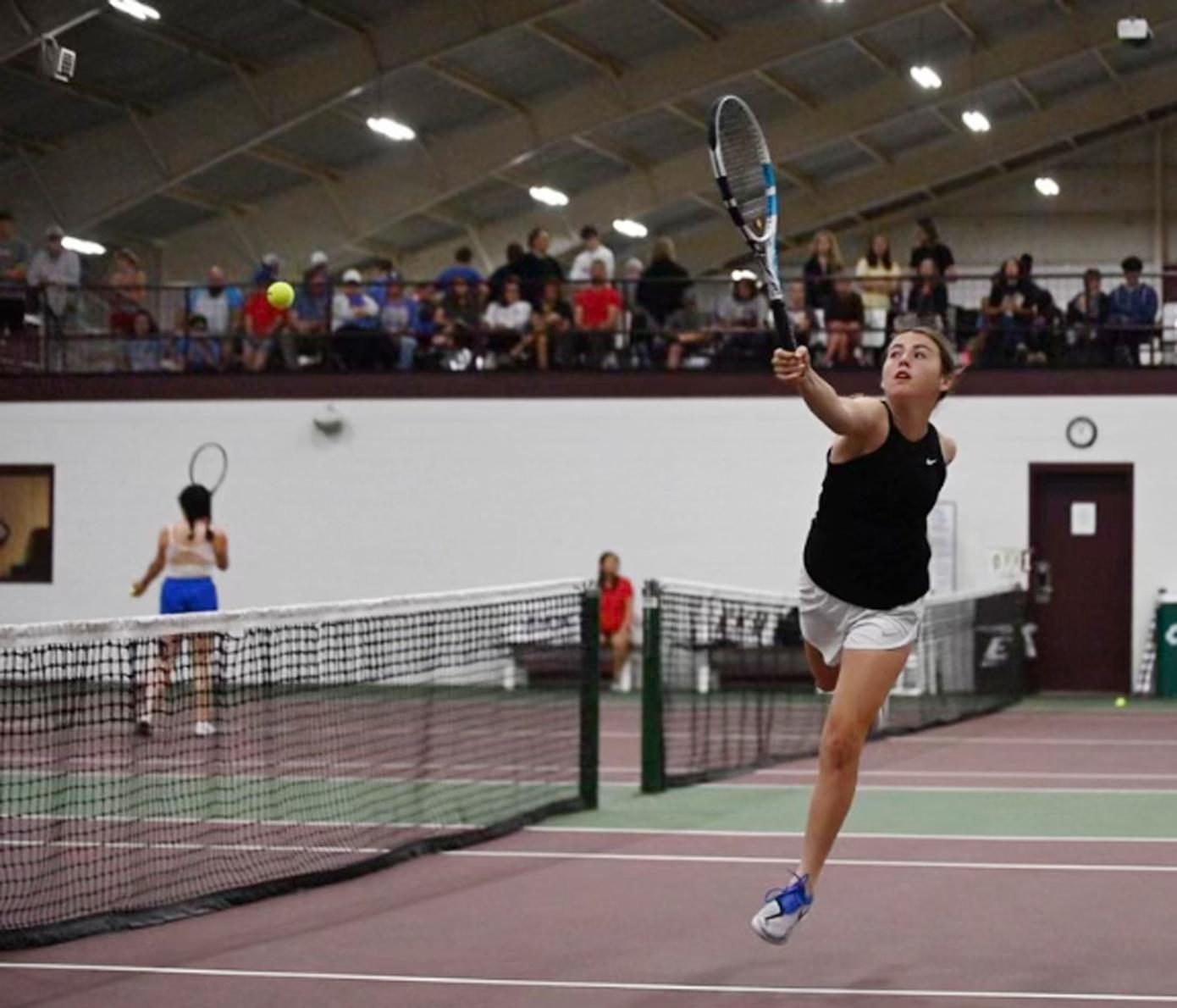 While Jacob has recently committed to the University of Kentucky's Boys Golf Team. Madelyn currently plays four sports at GRC (basketball, golf, tennis, and soccer).
Both siblings have always felt called to be active. Being raised in a competitive household has influenced their love for all aspects of sports. For years these two have been in the spotlight and wouldn't have it any other way.
"My family has always been involved in sports in some way," said Jacob. "We love watching all sorts of games and competitions, because we're just so competitive. Growing up, we have always been put into sports, and along the way we just picked which ones we actually wanted to pursue."
These siblings are just like any other, which means they don't always get along. But, sports has given them something to look forward to talking about with one another.
"Sports has definitely brought Madeline and me closer in a way," explained Jacob. "We get mad at each other, but sports has given us something to bond over. We now have similar experiences that we can both associate with."
From a young age Madelyn has looked up to her brother and her family by following in their footsteps as athletes.
"Jacob and my family motivated me to choose to go into sports," says Madelyn. "When we were younger we were always competing against each other in everything we did. So when he started playing a sport, I wanted to start playing. I have always looked up to him in that sense."
Both siblings have been not only influencing each other, but teammates as well.
GRC Girls Basketball Coach Robbie Graham has great things to say about Madelyn's hard work and dedication toward the team.
"Settles is a tremendous teammate," said Coach Graham.  "She is easy to coach and will do everything she is asked to do. Settles brings a hard hat work ethic every day. She is a top-notch person, student, and athlete. It is a pleasure to coach Madelyn."
Just like Madelyn, Jacob has shown his commitment to golf by putting in hours of hard work. GRC Boys Golf Coach Brandon Franklin explains how Jacob's passion has made him evolve not only in golf, but also in life.
"The thing that makes Jacob stick out from others is his work ethic and drive for greatness," explains Coach Franklin. "He continues to push himself daily to improve all areas of his game no matter what the conditions may be. He does a great job of time management to ensure he works on all key areas of focus to continue to improve."
Madelyn has always had an ambitious outlook on competing. Without hesitation, she always tries to achieve greatness.
"I am a very passionate athlete because I am competitive when it comes to winning," she says. "I always try to strive for growth in each of my sports. Being competitive pushes me to be a better athlete and teammate."
Madelyn has loved not only what being involved in sports has done in her life, but also the memories her family has created along the way.
"Sports have impacted my family in so many ways," explained Madelyn. "It has brought us closer together. Since we were young we have always done stuff as a family that relates to sports. From traveling, coaching, and playing, sports have given us something to create memories that we cherish."