GRC Tennis shines at region
GRC Tennis made their mark at the 10th Region tennis tournament with the girls team winning the championship for the second straight year, the boys team placing runner up, and the top girls and boys doubles teams winning the region title.
Senior Tennyson Prater and junior Clay Turley won the doubles championship in a thrilling tiebreaker match Wednesday night over the No. 1 seeded Earlywine brothers from Bourbon County.
Sophomores Madelyn Settles and Cassi Lowe won the girls doubles title Wednesday in a close match over Mason County. The pair also won the region championship last year as freshmen.
Both doubles teams will play at the state tennis tournament, which begins May 30 in Lexington.
"Locking in the girls team championship and squeaking out the boys team runner up was amazing," said Coach Seth Heinss. "Adding to those were Cassi and Madelyn repeating as girls region doubles champions and Tennyson and Clay pulling the upset on the 1 seeded Bourbon County team to win the boys region doubles championship."
Prater and Turley's win Wednesday night was especially exciting. "I am amazed at how hard our team fought," said Heinss. "For both the boys' and girls' wins every player on our team was essential whether they were cheering from the fence or competing on court. We showed out like never before. I have never been a part of a more exciting region final. Thanks to all our fans who came to support us."
The 10th Region tennis tournament was played at GRC for the first time in history. "Hosting the tennis regional tournament takes an army," Heinss said. "I had so much support from tennis families, assistant coaches, and GRC staff. It was a great experience."
Besides two doubles titles, 10th Region results for GRC players were:
Sydney Ely – singles quarterfinalist
Barbara Sheehan – singles quarterfinalist
Anna Rogers and Lauren Anderson – doubles quarterfinalists
Connor McCraith and Gratz McCraith – doubles round of 16
Hayden Cecil – singles quarterfinalist
Hayden Cockrell – singles round of 16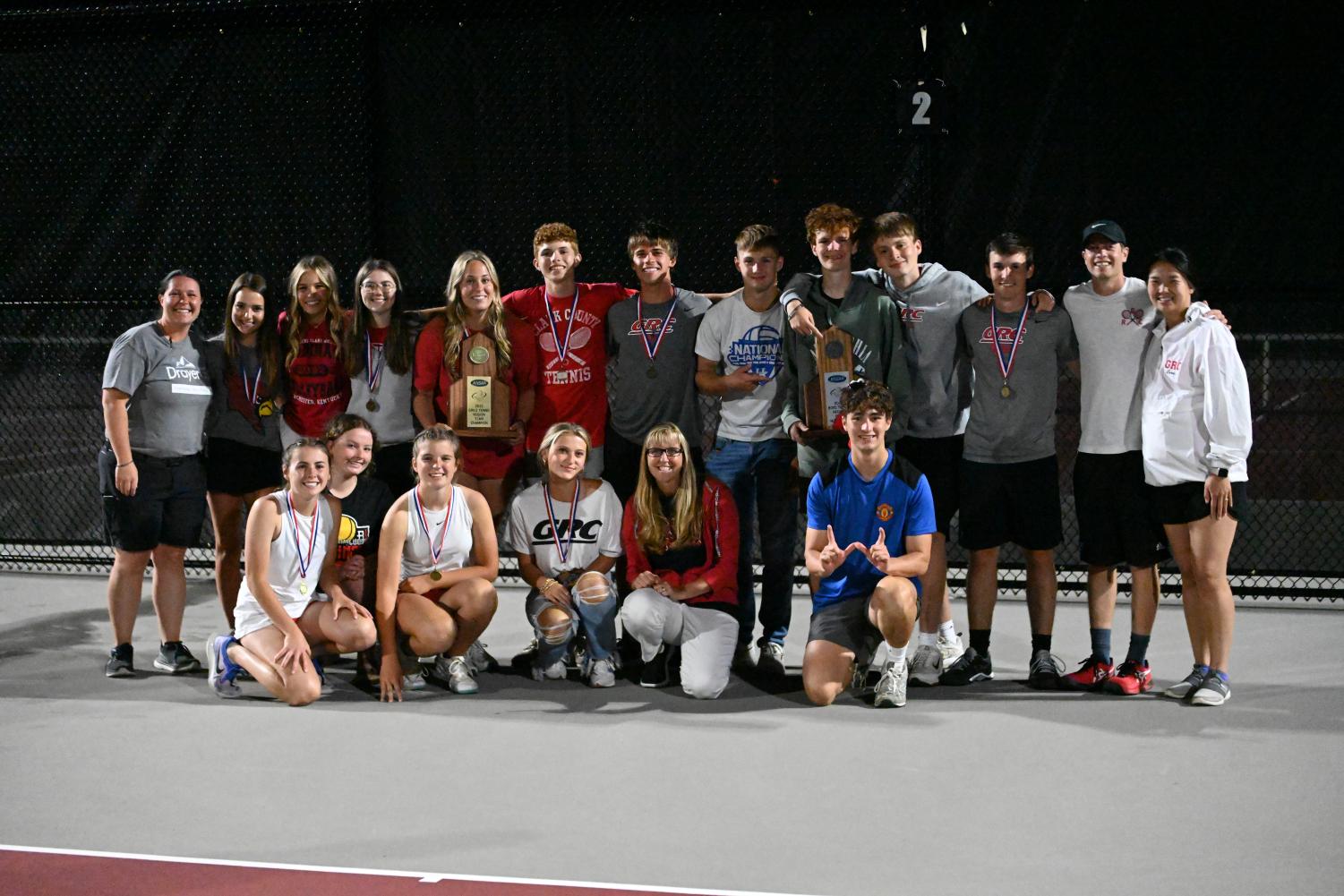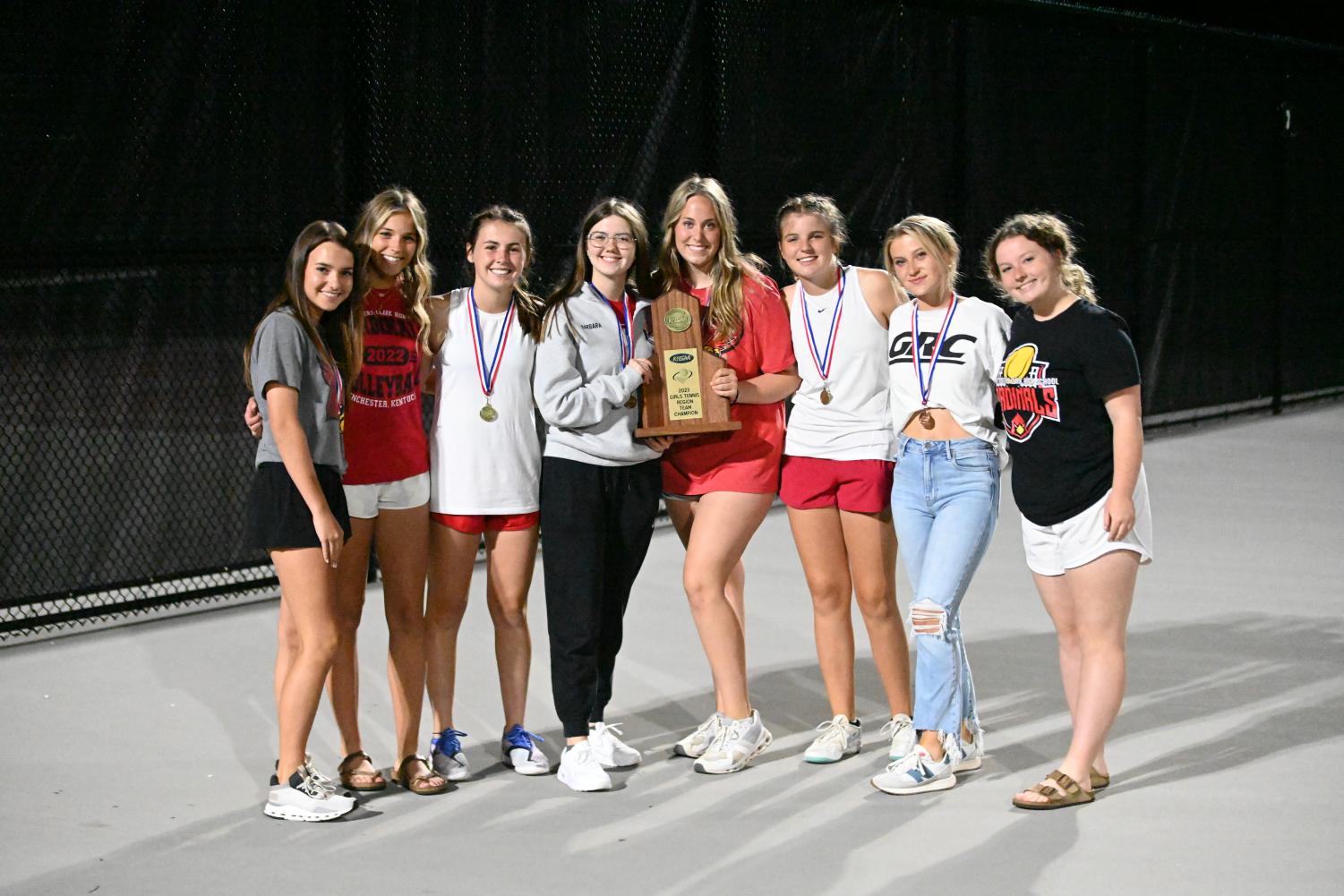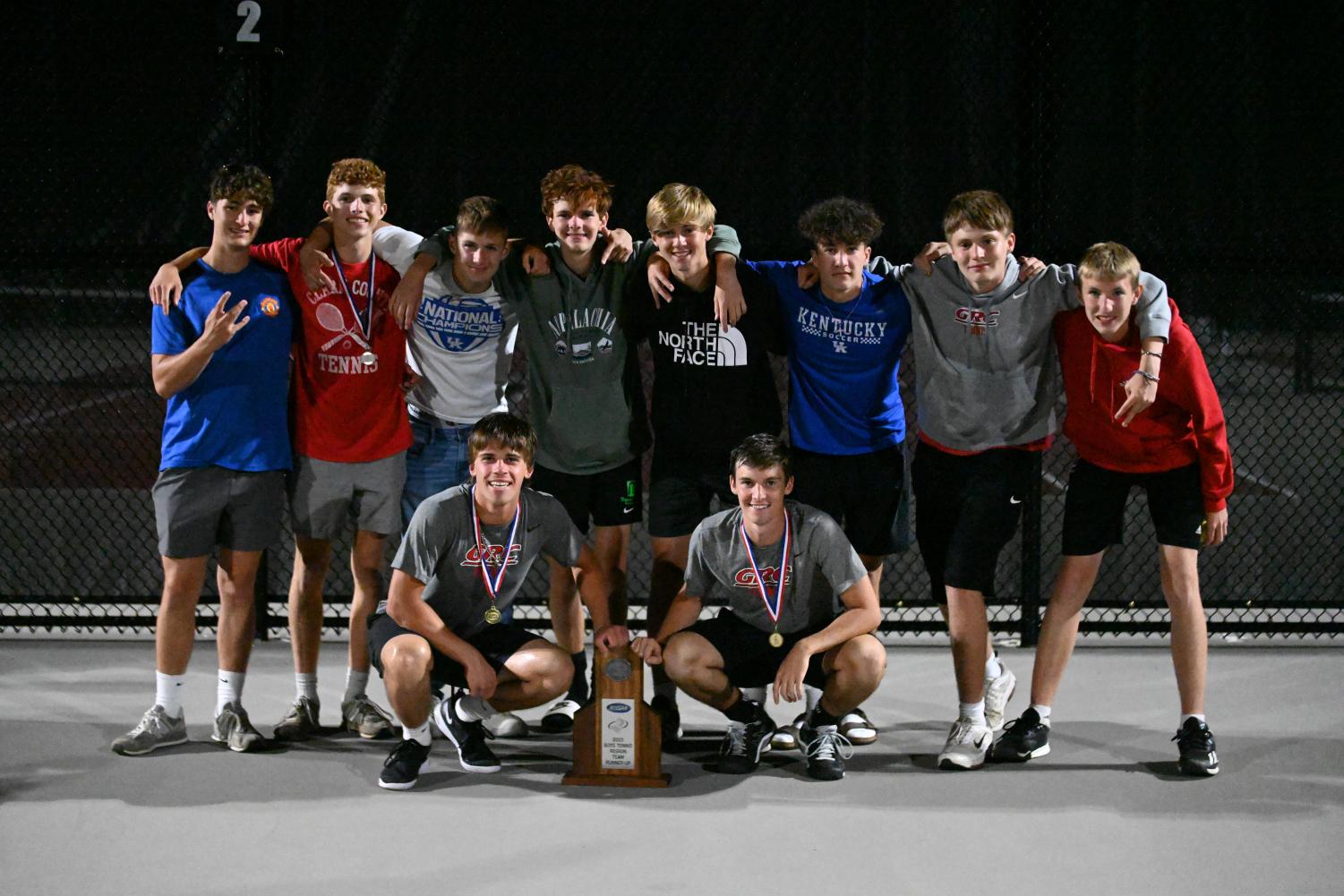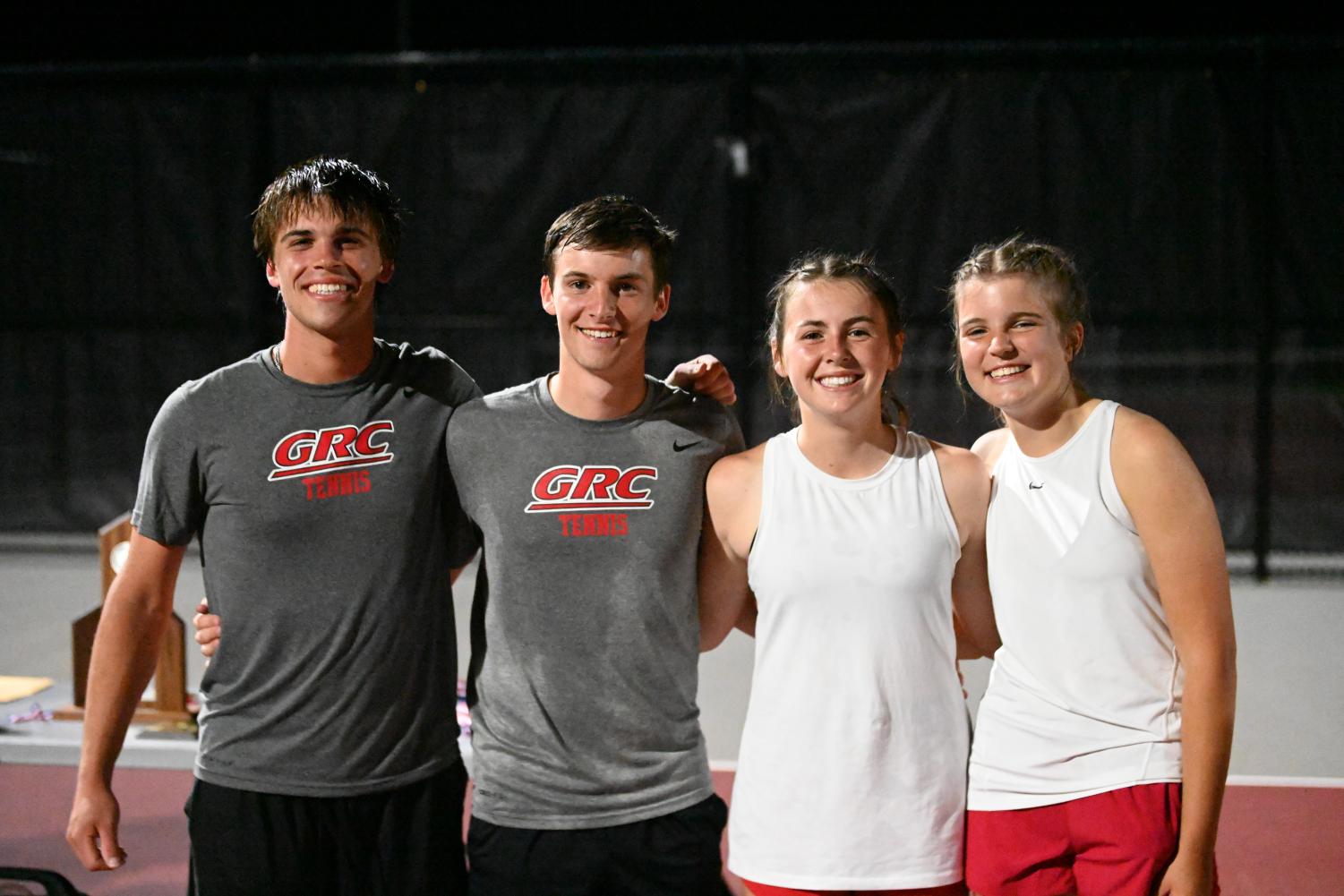 Leave a Comment