Senior makes mark in international weightlifting
Family.
This one word drove Riley Williams into the pathway of Olympic weightlifting.
In her time competing she has made numerous strides in her sport such as, setting numerous state records, a gold medal at the national level, and even a spot on team USA.
"My Dad and brothers got me into it originally, and then I just fell in love with it," says Riley.
 Perry Williams, her dad, and Gabe and Sam Williams, her brothers, all have history in the sport of Olympic weightlifting.
"I feel I've been disciplined in the sport, and it's taught me a lot," she says.
The sport of Olympic weightlifting is a very physically and mentally demanding sport and Riley has grown to fight through and persevere.
It has motivated her to eat well and get enough rest, which are vital for athletic performance. It has also taught her a lot about sportsmanship because it's just a competition and you can find new friends amongst your competitors.
"I think the sport is really good for people, and I also just like the lifestyle it allows me to have," she says.
Riley has made many great accomplishments in the sport, and the list keeps growing.
She was a national champion in the snatch lift during the 2022 Nationals in Las Vegas, and holds numerous state records in Kentucky.
Riley is third out of all of the women of all ages in her weight class, and she has just joined Team USA.
"I never thought I would be in this sport, but I'm glad I got into it," she said. "Weightlifting has been life changing for me."
She currently lifts with ODC Barbell out of Owensboro and is continuing to grow under their guidance.
Most young ladies don't want to get involved in the sport because it is too "masculine."
Riley is here to show that you can do whatever you want and excel at it.
"It's pointless to worry what others will think," she said. "Do what YOU want to do and what is right for YOU. Not anyone else."
Family. The motivation Riley needed to kick off her amazing career in Olympic weightlifting, and one that's only just getting started.
Leave a Comment
About the Contributor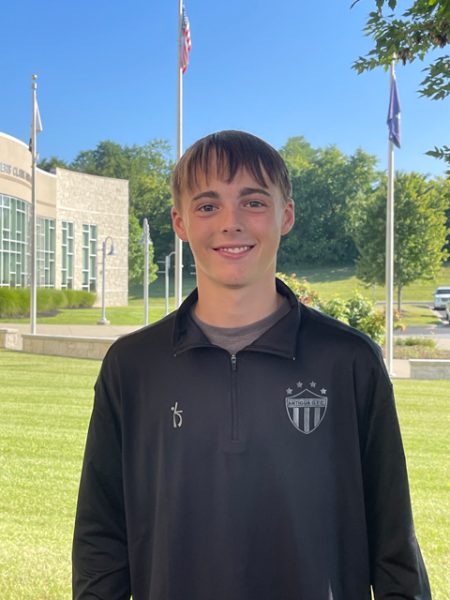 Cole Horn, Multimedia Staff
Hello! My name is Cole and I am a three-sport athlete. I play soccer and am a national medalist Olympic weightlifter with StrengthFix. I like to spend my free time taking my Mustang to car shows and going...