Four-sport athlete: Clay Turley excels everywhere
What is your favorite sport? Have it in mind?
Good, now imagine a single GRC student playing them all. 
Our very own Clay Turley is not only overachieving academically with his AP and college course classes, but is also taking on the load of not one, but four school sports. 
He plays GRC soccer, golf, football, and tennis as well as Upward basketball for fun. 
"I'm so passionate about playing sports because that's where I find the most joy in life," says Clay. "Nothing makes me happier than playing ball with a bunch of my friends for hours and hours."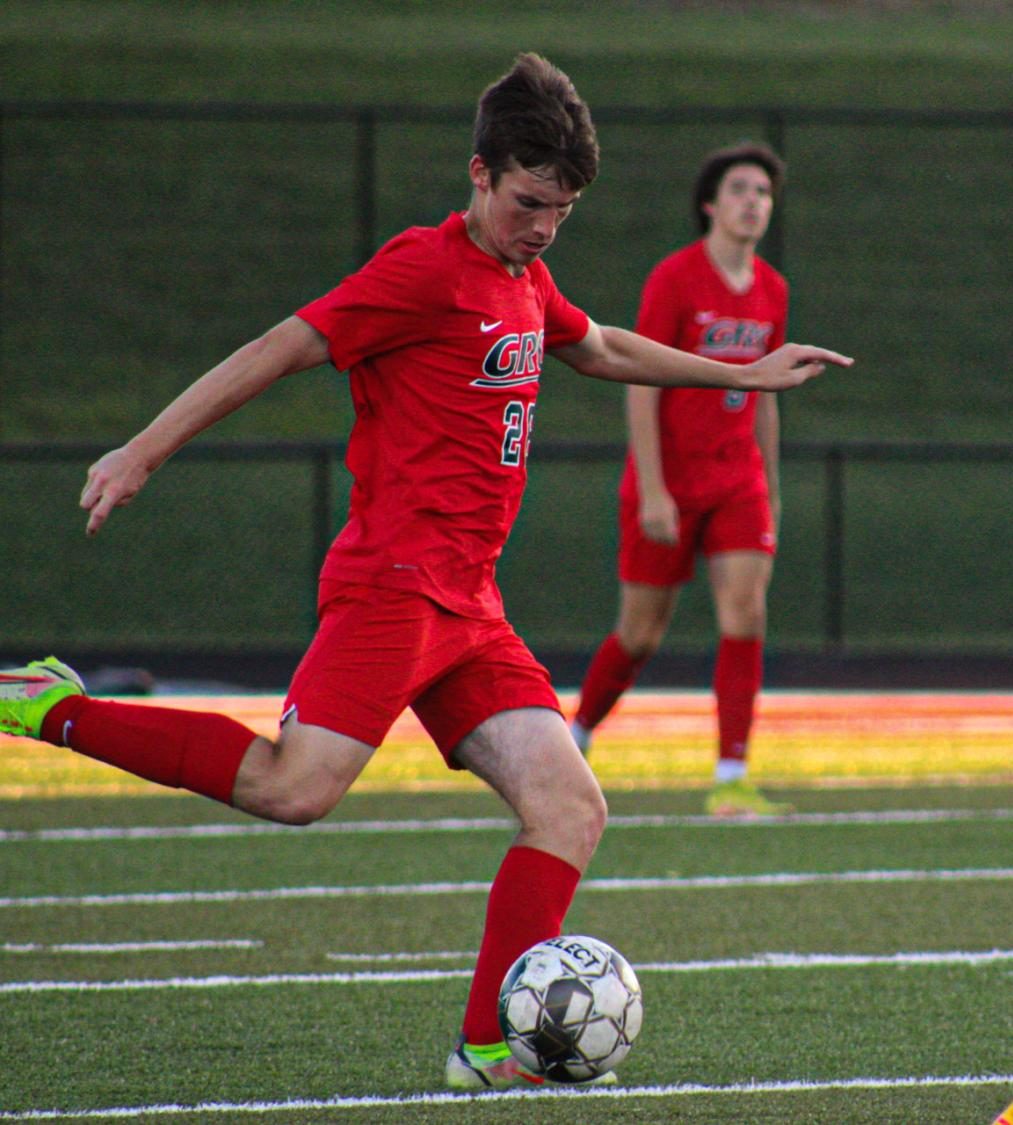 Clay's favorite sport to play is soccer. "I grew up playing soccer and it has just become a second part of me," he says. "Every time I step foot on the field I'm in my happy place. Some of my best friends play soccer with me so that's another reason I enjoy playing it so much."
For his performance in soccer he was awarded, again, all district award, all region award, all state team selection, team offensive MVP, team leader in goals, as well as team leader in assists.
His soccer skills were a natural fit to become GRC's football place kicker.
"I never really expected to play football honestly," Clay says. "I remember watching an NFL game where a bunch of kicks were missed and I made a joke to my dad that I could kick better than they did. So that weekend we went out to the field for fun and I kicked pretty well. After that I just kept practicing and thought I was pretty good and decided to join the team."
Clay has played GRC football for two years and has been awarded all-district, ranked top 5 kicker nationally by kicker as a sophomore, and scored a 93 percent field goal percentage as well as a 60 percent touchback percentage in football.
In his first season with GRC tennis, Clay and doubles partner Tennyson Prater won the region championship and will play in state at the end of May.
As a kid, Clay grew up watching sports whether it be in person at games or on the TV where there would always be a game on.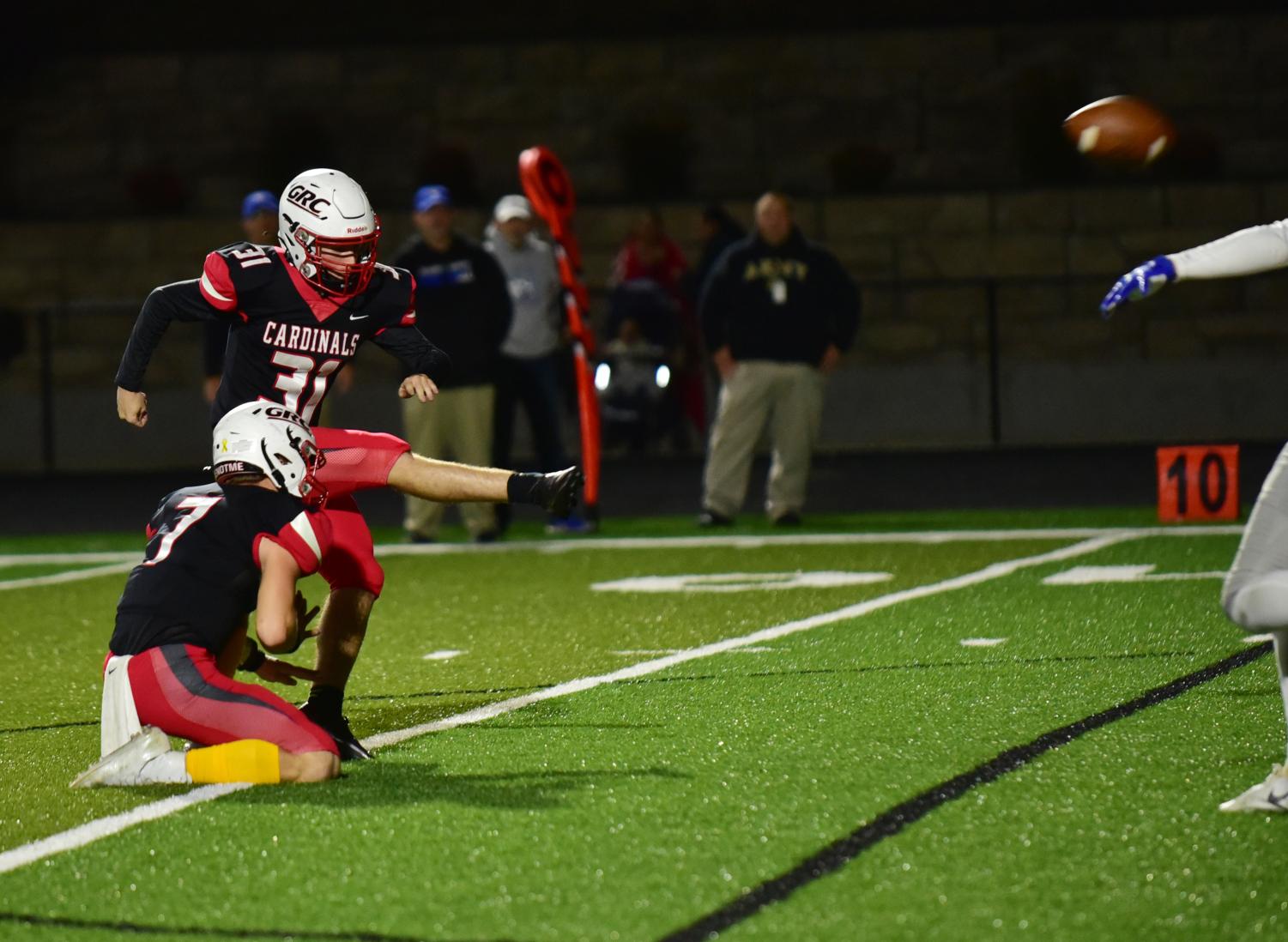 He says the hardest part about balancing sports and academics is finding the time to complete his work. "During the fall, especially when I play golf, soccer, and football at the same time, I don't get to do my homework until late at night or early in the morning," he says. "It's just stressful trying to get my work done and getting enough sleep to play well at games."
He loves to read and play guitar, and names his top priorities as his relationship with God, family, friends, sports, and school.
Clay says his favorite coach in his 12 years of playing sports would be Renny Ross, his middle school soccer coach and now a GRC assistant. "He impacts me both on and off the field," says Clay. "On the field, he is always hard on me. He pushes me to be the best I can and reminds me there's always something to improve on. This is what I think pushes me to be the player I am. Off the field, he has taught me how to be a good person and how to incorporate God into every facet of my life. I can't thank him enough for everything he's done for me.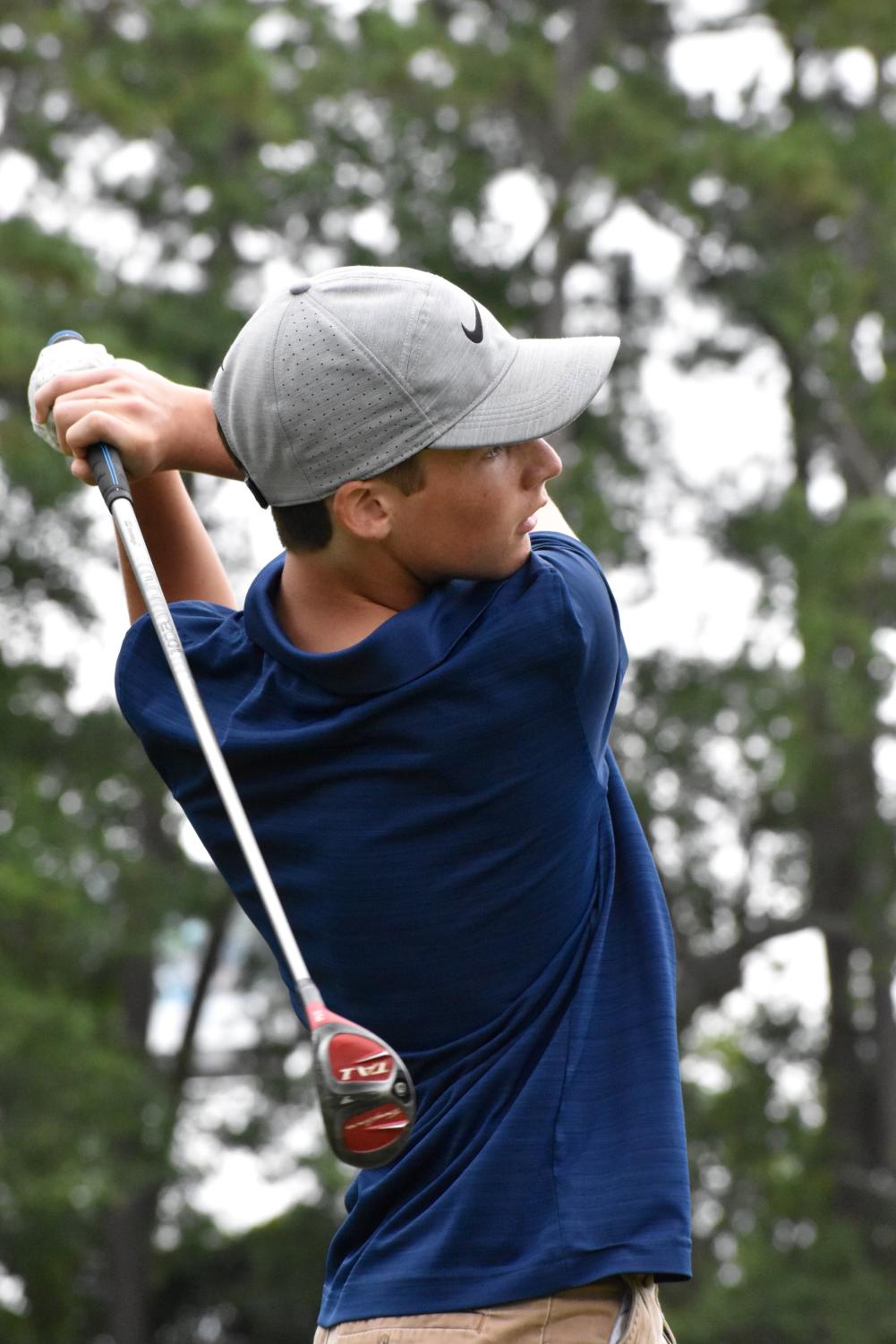 "I have watched Clay grow in his confidence on and off of the field," says Ross.  "When I first coached him in middle school, he was a bit shy and would hold back, but he has grown to become a leader and not just a great player."
Ross adds that there is more to Clay than his success on the competition field or court. "Clay is a great teammate because he is a good friend to those around him and he is very coachable in all areas of his life," Ross said. "I have also from an outside perspective been able to watch as Clay has grown in his relationship with Jesus and seeing that be his number one priority and it has helped to keep him grounded and humble."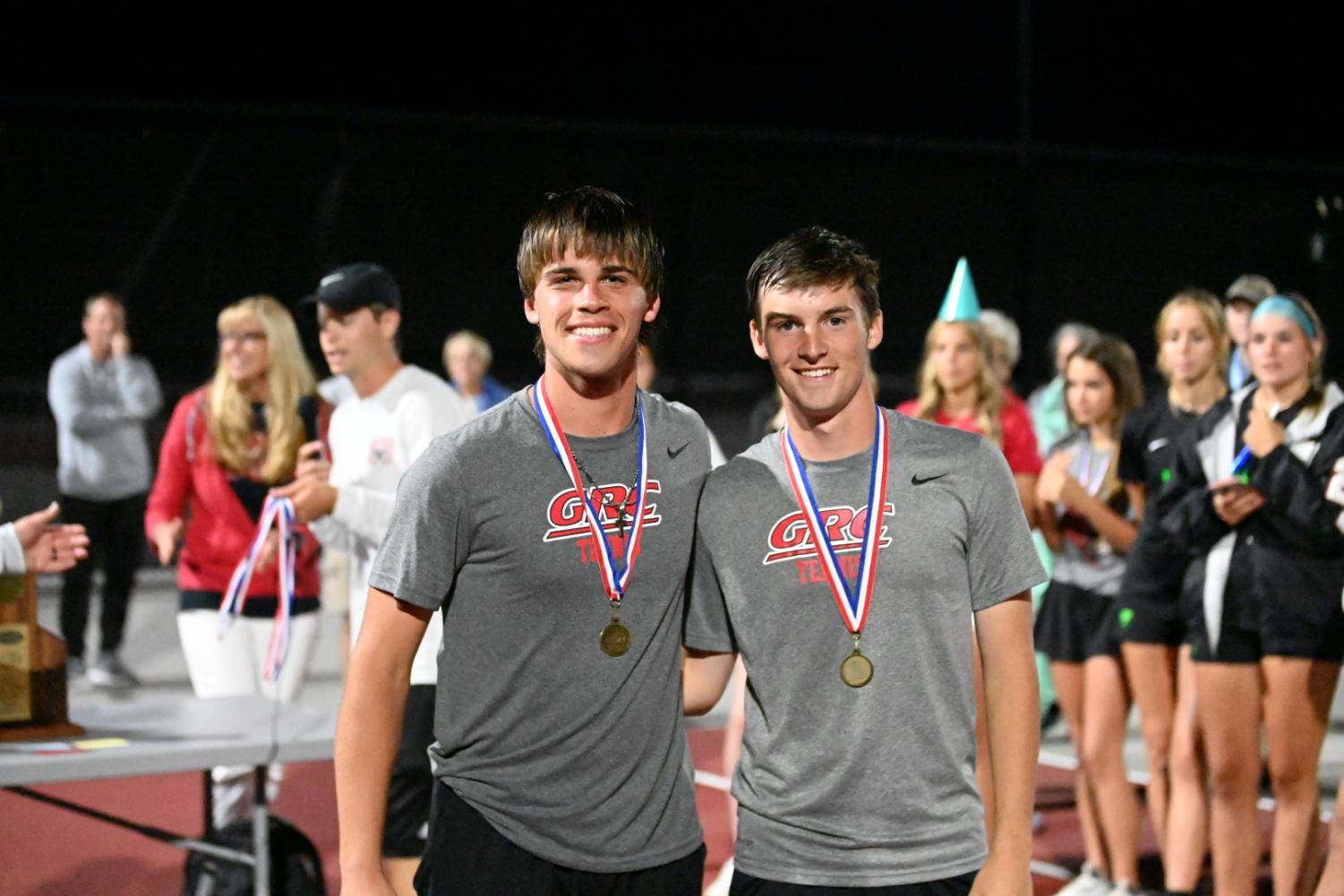 Leave a Comment
About the Contributor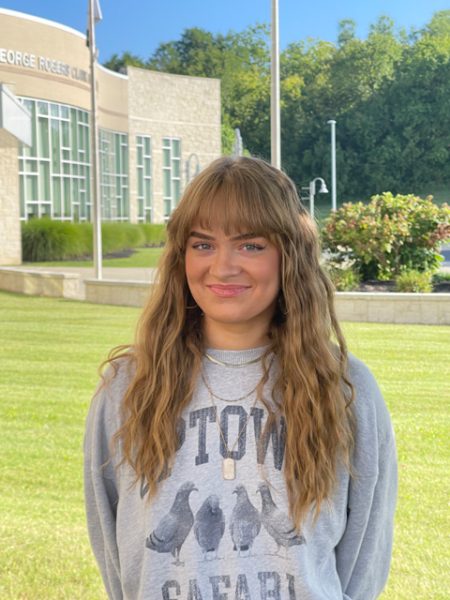 Vanessa Durphy, Multimedia Staff
Hello I'm Vanessa Durphy, and I am a senior multimedia staff member of Smoke Signals. I would describe myself as a wild child. When I'm not at school or at work I am always at the gym. The gym is my...