'Bright Star' musical opens this weekend
A young, playful girl makes choices leading to consequences that force her to become a strong, mature woman. When decisions from her past come to haunt her, she becomes reserved and isolated. 
This is Bright Star, a dramatic musical with hints of comedy that will be presented this weekend by the GRC drama department. 
Bright Star features a Grammy-nominated bluegrass and country score written by Steve Martin and Edie Brickell.
A cast of 40 students, along with a tech crew and student musicians, have been working all semester to put together this year's musical. 
"It's not your normal music theater show," said Charlee Wesley, the actress who plays Alice. "It's more realistic and bluegrass music isn't often used in musical theater."
Bright Star features events from both her past and present flashing back and forth, demonstrating the growth from young Alice to older Alice. 
In this show there is an enormous amount of character development between Alice and her love interest, Jimmy Ray. 
"I think Alice when she's young portrays a 16-year-old girl very well," says Charlee. "She loves to enjoy life in the moment and so do I." 
Bright Star is not just about love or heartbreak, but also about growth and forgiveness. 
"People should come watch this show solely based on the story," says Zach Ross, the actor who plays Jimmy Ray. "With some musicals, I find it hard to connect to the story. With this one, I feel like a lot of people can relate to it, especially since it is an Appalachian tale based on a real event."
Jimmy Ray is a big dreamer with big responsibilities but things get difficult due to his circumstances. 
This show is packed with so many great scenes, music, and excitement for people of all ages. 
Public performances of Bright Star are Friday and Saturday, April 21 and 22, at 7 p.m., and Sunday, April 23, at 2:30 p.m.
GRC students may attend the school performance Thursday, April 20, from 6th-8th periods. Wednesday (April 19) is the last day to purchase a ticket for the school show. Tickets are sold during all lunches and are $3. 
Click here for Public Show Ticket Link
Leave a Comment
About the Contributor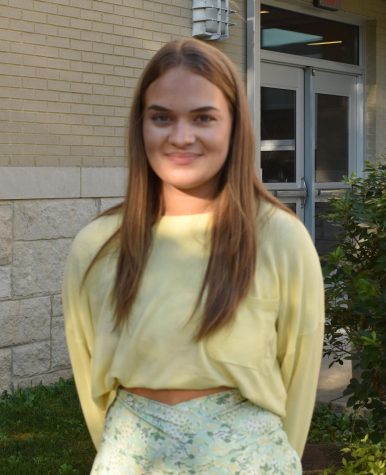 Vanessa Durphy, Multimedia Staff
Vanessa doesn't like Mexican food. She would live in "Pride and Prejudice" because she loves the plot and she feels like meeting any character would be eventful. Her life in a song would be "Introducing...