Cardinal baseball sits at 13-5 heading into second half of season
GRC baseball has reached the mid-season point with a record of 13-5, ready to head into the second half of the regular season.
"Just like any season, we have had some ups and downs so far," said Coach Chris Varney, who recently picked up his 400th career win. "We have some new faces in the line up this season and are just trying to find our ground as far as being more consistent and having a good approach in what we are trying to do. We have some very talented guys on the roster but just need to be more consistent." 
This year's squad has a lot of young talent that has improved since last year and have been able to work themselves into the rotation and help this team improve. 
"We have had a number of guys that have really worked on their game on the off season to get more playing time and put themselves in a good position going forward," Varney said.
The pitching has really come a long way since Varney took over and has much improved since last season, which has been a major factor in adding wins to the Cardinals resume.  
"We had a really good young staff last year that posted some incredible numbers on the mound but we seem to be on the track of being even better this year," said the second-year coach. "Our pitching is definitely our strength as a team and will go as far as they will take us."  
Coach Varney has a lot of great options he can turn to for great production on the mound — players like Jordan Soliz with two wins in three starts and and Brady Davis with two wins in four starts. He also has Keyonte Back who pitched a no hitter versus Perry County Central in early April. 
With great production on the mound, the Cardinals will be able to compete in the region this year and hope to return to the championship for revenge after last year's championship loss. 
Going forward Coach Varney would like to see his team be able to put some more runs on the board and become a little more sharp in certain areas. "We need to just be who we are and not someone we are not," Varney said. "We have some good team speed and have to cause disruption on the bases, and work on taking better quality at bats to get more guys on base and then playing sound team baseball to get them across the plate. Also we need to have a higher level of competitiveness in certain situations."  
The 10th Region has a lot of quality competition with 8 of the 14 teams with a record over .500. The Cardinals' rivals are some of the best teams in the region this year, with Montgomery and Mason counties sitting atop the region standings at this point of the season. 
The baseball team seems to have all the right pieces to make a run towards the end of the season. It's just a matter of if everything is clicking when the post season rolls around. It's a long season and there's still a lot of baseball left to play and a solid start is just what the Cards needed.    
Leave a Comment
About the Writer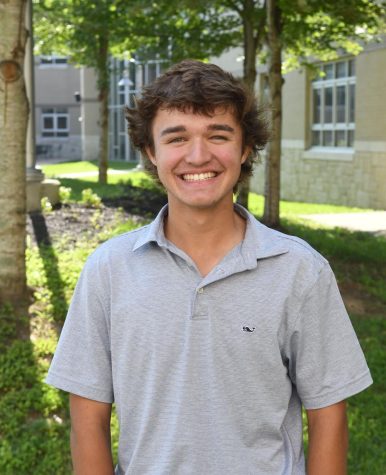 Bryce Houchens, Sports Editor
Bryce prefers Puerta Grande because the chicken tenders are better. He would live in  Beauty and the Beast so he could live in a castle and have things do stuff for him. His life in a song would be "Wagon...