Alternate themes suggested for iconic MET Gala
The 2023 Met Gala will take place on Monday, May 1, in New York City.
The 2023 MET Gala has a theme that celebrates a specific designer who has spurred controversy throughout his career. Instead of celebrating the alleged genius that is Karl Lagerfeld, here are some alternative themes that would showcase creativity and couture at the MET Gala.
Cosmos Couture: To the Stars in Fashion
Taking fashion to new heights, having a space themed MET Gala could create designs that push the limits of time and space. An astronomical feat of a gown could include abstract shapes, such as an alien may wear. The theme of space truly opens up to a galaxy of different possibilities, and makes sure that no two people are wearing anything similar. From stars to aliens to celestial beings- this theme would make the stars in attendance shine even brighter.
Grimm: The Fashion of Fairy Tales
Nostalgia comes to most of the modern generation from Disney films and fairytales. So what better way to showcase those tales then at the most fashionable night of the year? A fairytale inspired MET Gala would be an outlet to showcase dresses that range from beautiful gowns to abstract couture as celebrities embody characters ranging from the Ice Queen to Maleficent. Zendaya has even already paid an homage to Cinderella with her dress at the 2019 Met Gala.
 Tribute to the Earth: The Nature of Fashion 
With designers trying to create more sustainable and eco-friendly designs, paying a tribute to the planet we live on is something that would truly be spectacular. Celebrities could represent a variety of different elements, from florals to animals to oceanic themes. As well, nature is not constricted to simple silhouettes, so this theme could truly push the boundaries of fashion. This theme also gives the chance for designers to upcycle or use more sustainable fabrics while creating showstopping outfits. 
Pop Icons: Famed Fashionistas Reimagined 
For decades, modern celebrities have paid homage to the stars of the past. From recreating iconic outfits to even portraying them in movies, every star has their own role model. A MET Gala that would give room for celebrities to recreate outfits made famous by pop icons, the styles of Cher, David Bowie, Prince, Cyndi Lauper, and Tina Turner can be reinvented. The MET has already paid homage to a punk style, so a tribute to the kings and queens of pop would only make the red carpet sing with amazing outfits. 
Edith Head: Beauty of the Ages
Since the 2023 MET Gala theme is a tribute to a single designer, paying homage to Edith Head's line of work seems much more fitting. Being the most awarded woman in Oscar history, Edith Head's designs have been praised for decades. As well, Edith single handedly changed the silhouette for women's couture as her designs have graced Aubrey Hepburn and dozens of other Hollywood starlets. Edith also created no scandals or controversies during her entire line of work and even has a Pixar character modeled after her (Edna Mode). If any designer deserves to be paid tribute to, it is Edith Head. 
While the MET Gala theme revolves around a new exhibit, these alternatives would be more widely accepted by the attendees of this grand gala.
After all, it never hurts to lift someone up instead of tearing them down, and part of that is not attributing the grandest night of fashion to a controversial designer.
However the 2023 MET Gala turns out, we can only hope for themes to be more widely accepted in the future. 
Leave a Comment
About the Contributor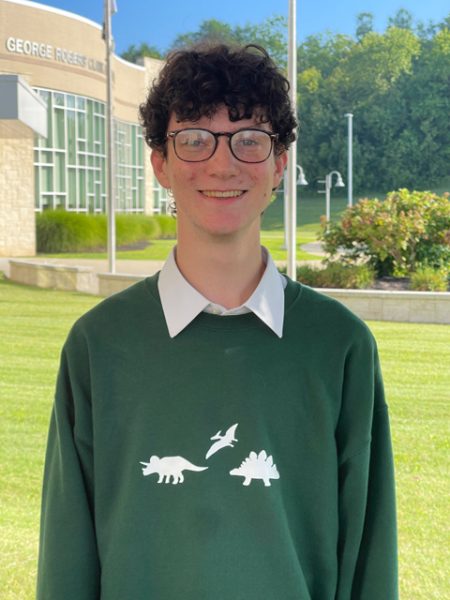 Zach Ross, Features Editor
Once upon a time, a baby was introduced into the world. Fast forward 17 years, and you may find that this baby has grown into being a very talented, amazing, and awesome Features Editor. That baby grew...