Dance Red looks to continue growth in second year
Students have to sign up by March 31 to get a free T-shirt.
Lights, music, and most important, LOTS of dancing.
These are just a few of the activities you will experience at one of GRC's best fundraising events, the one and only Dance Red.
Dance Red will be held in the Aux Gym an Friday, April 14, from 5 to 9 p.m.,
Dance Red is a mini marathon to support UK's Dance Blue. The money raised will help fund pediatric cancer research at UK.
English teacher Ms. Hynes is in charge of this event. During the time she was working in Bourbon County she got to experience their Dance Maroon, and she just knew she had to bring an event like this to GRC for students to experience.
"The students had so much fun at Dance Maroon that I was eager to bring the experience to GRC as well," she says.
Tickets for Dance Red go on sale a month in advance. The tickets will be $20 each and this includes a T-shirt. All money raised through ticket sales will be donated to Dance Blue's causes.
Dance Red is a very exciting event for students to attend, since it is not your typical dance marathon.
Ms. Hynes and her committee keep the event as fun and upbeat as possible. In years past they have designed it to where every hour has a theme.
For example, last year included a recess, rave, and game hour. The addition of themes for each hour makes the event extremely fun with something new every hour.
"We keep it moving so students keep it moving!" says Ms. Hynes.
Participating in the actual dance marathon is not the only way students can be involved in Dance Red. Students can also participate in fundraisers prior to the event such as the powderbuff or a corn hole tournament that will be held during lunch.
Ms. Hynes is also open to adding new events to the fundraisers. If any students have ideas please reach out to her.
Dance Red is something you cannot miss. Students, bring your dancing shoes and be prepared to have the time of your life as you dance the night away and help a great cause.
Leave a Comment
About the Contributor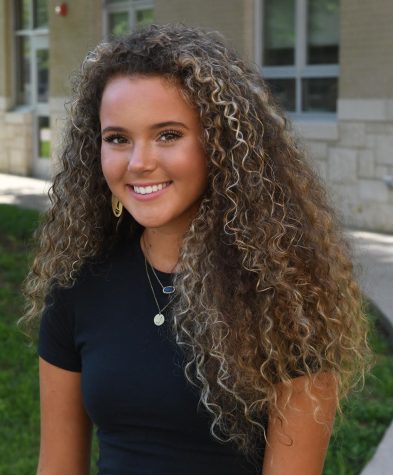 Addison Baber, Multimedia Staff
Addison thinks Puerta Grande is better than Don Señor because they put more queso on the chicken in pollo bandidos. If she could live in a movie, she would live in High School Musical because she wants...