Varsity Winterguard spins web of success
The infamous black widow spider is powerful and fierce. She spins her webs with flashes of black and red, intimidating everyone in her path.
The same is true for GRC's Winterguard, with their "The Web We Weave" show, representing the black widow.
GRC's Varsity Winterguard has had a demanding season that ends with WGI regionals on April 1. All season, they have continued to rise through the ranks in competition.
Sophomore Co-Captain Lucy Kinney has been thrilled to join her sisters for this riveting season. "It's a very positive atmosphere," she says. "We have togetherness, and our team is so close because we're with each other all the time."
Practice makes perfect, and GRC's Winterguard knows this. A lot of hours of the girls' lives are sacrificed for their dedication to the craft.
"The varsity practices four hours every Tuesday and Thursday and around two hours on Fridays if we have a competition that weekend," explains junior Lily Ballard.  "Some weeks we also have homework to be completed and we are encouraged to listen to the soundtrack and think through our show often. All this work and practice pays off during the competition in seeing how much we improve every week and seeing where we started versus where we are."
All the hard work is well worth it when they see their determination turn into success at their various competitions.
"It's really rewarding because at practice there's a lot of hard times, and emotions get really high, but knowing our hard work pays off at awards," says Captain Isabelle McDonald. "It's really rewarding and the euphoria you get from it is just amazing."
Performing is what they all look forward to during the long hours of practice.
"Performing is really fun and the relationships you build with everybody is too," says McDonald. "I've made some lifelong friends that I'm sure I'll have for years after this."
With this success, the girls are not only proud of themselves, but have coaches cheering them on as well.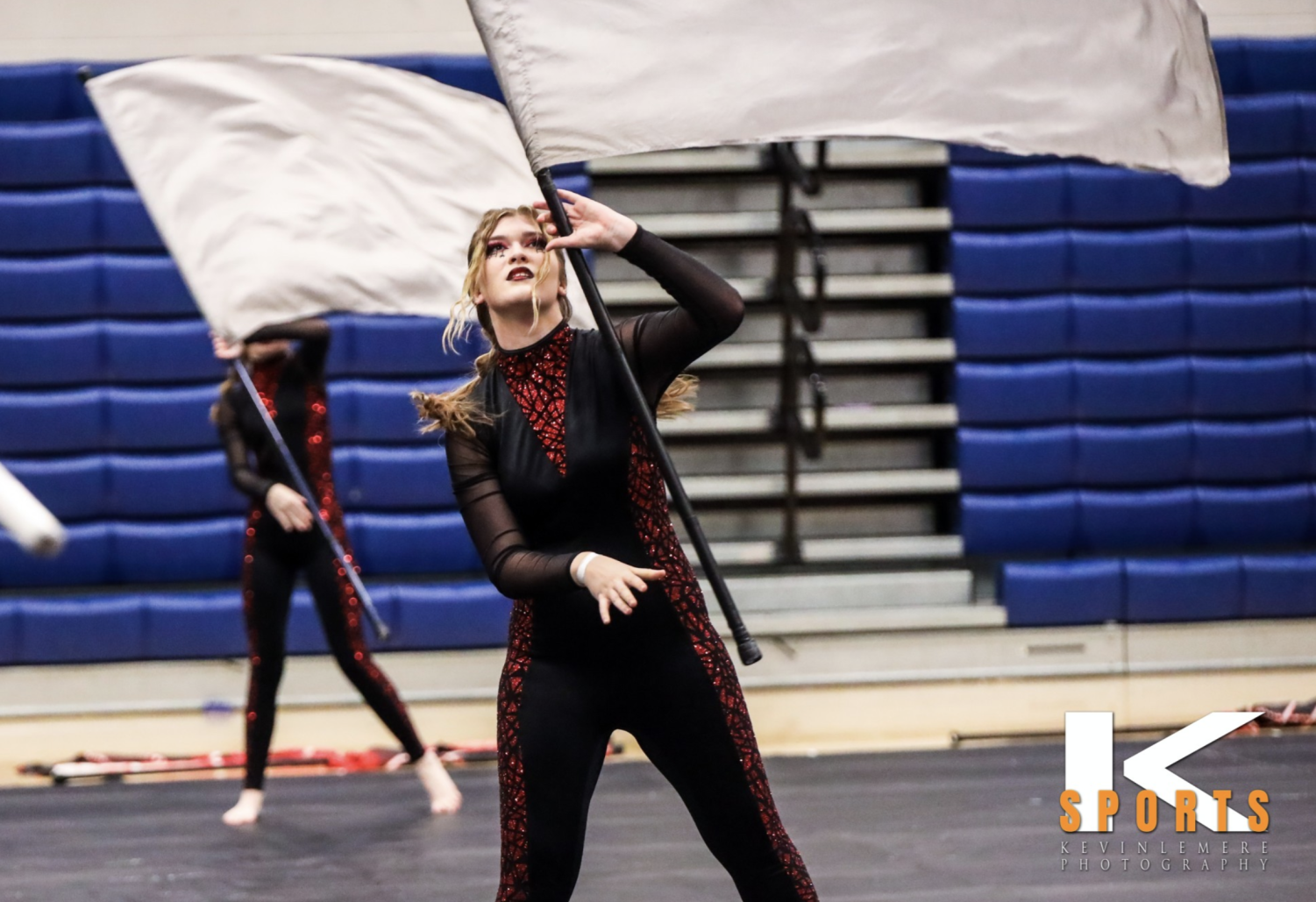 "I am most proud of the way the performers have grown and their ability to let this activity help grow their confidence and self esteem," says Rob Arnold, who coaches alongside Emily Cook, Robin Lassley, Robbie Reed, and Jimmy Cantenuti.
"It's difficult to perform and throw things in the air while showing a theme and mood on their face," Arnold continues. "They are growing a lot on that front. Also, they are becoming stronger teams and learning how to work together amazingly. Their skills are increasing and that is always exciting. "
The season has been incredible so far. The Winterguard has three teams competing with a total of 38 members from 5th grade through senior.
In Knoxville, the varsity made finals and placed 6th overall, GRC's highest placement in history at a national Winterguard event. They placed 4th at a competition in late February at Lafayette, and most recently placed 5th but had a five-point jump in score which is a huge accomplishment. Regionals are set for April 1.
The cadet team (5th and 6th graders) ended their season on March 11, placing third at both competitions.
The JV team has had a great season, placing 4th at their most recent competition in mid-March. The JV is preparing for their championship event Saturday, March 25, at GRC.
"My hopes for all three groups," says Arnold, "are for them to develop a love for the activity and continue to grow and develop into wonderful, powerful young women."
As the year continues, the varsity team puts on their black and red and embodies the Black Widow, their competitors being their prey.
Leave a Comment
About the Contributor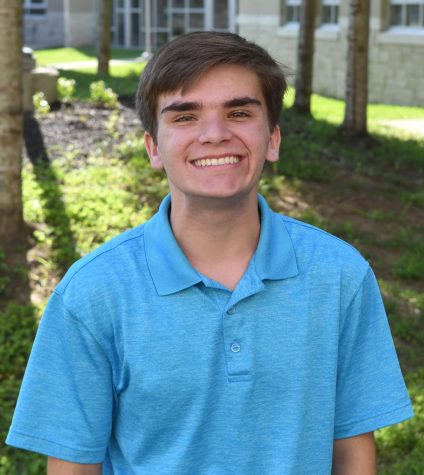 Daniel Graves, Managing Editor
Daniel likes Don Señor because all his friends love it, and they always go there. He would live in "Doctor Strange in the Multiverse of Madness", only because Wanda Maximoff is her best self in it....