Caitlin Crump: GRC Athletics' secret weapon
Standing, watching, and waiting with anticipation of what will happen next.
GRC's athletic trainer Caitlin Crump is always on her toes due to her commitment to our athletes.
Without hesitation, Crump dedicates her time to our county by being the high school's athletic trainer.
When she started out, Crump always knew she wanted to come to our school. GRC was her "dream scenario" that one day would come true. She has been at GRC since September 2020.
"To be quite honest, I love it here," she explained. "I grew up here and we have a lot of great teams and the best facilities. This has been where I wanted to be since I decided to go into athletic training."
Being an alumni of GRC's basketball team, Crump has had a passion for athletic training since her high school career. Due to an injury, she began to appreciate the work her athletic trainers did for her.   
"I sprained my ankle in high school playing basketball and got the chance to work with my athletic trainer at the time," she said. "When I saw what they do, it got me interested. Once I started to think about it more, this field made perfect sense to me. It was the perfect combination of my love for sports and my desire to help people."
Former GRC girls basketball coach Scott True led Crump during her playing career as an athlete.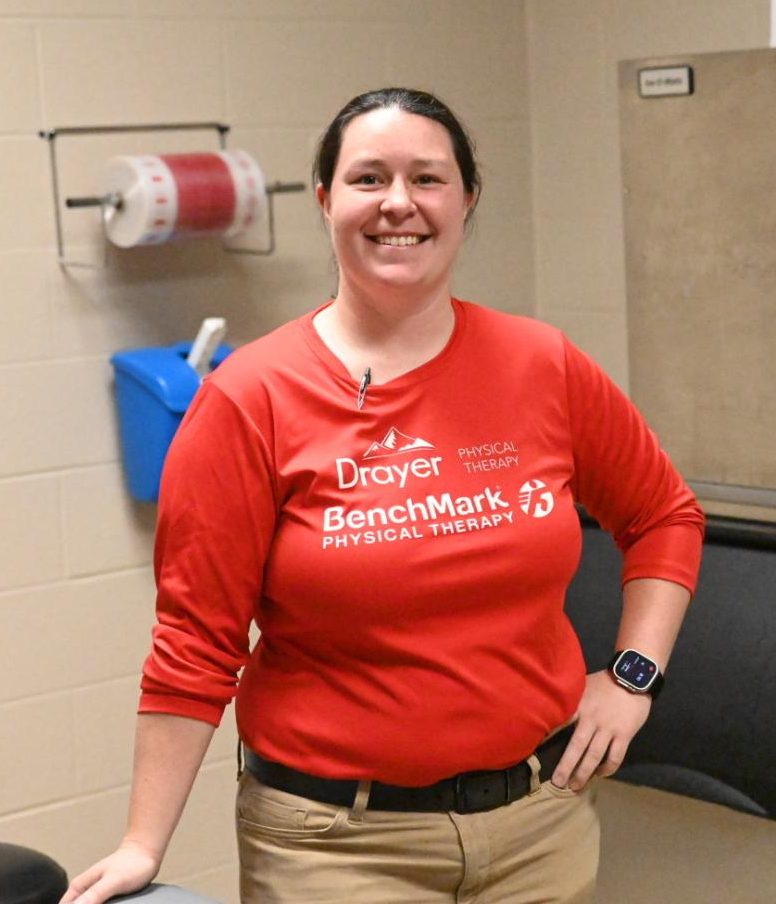 Coach True says he always loved what Crump brought to the program, knowing she was meant for this career. "Caitlin was a tremendous teammate who always put those around her first," True said. "We never would have had the success we had as a team without Caitlin's dedication to our team and her teammates."
That kind of attitude as a player has translated into her career. "Our teams and athletes could not function without our trainers," True added. "They are so important in making sure our athletes are healthy and performing at their peak."
While taking care of GRC's current 23 athletic teams, Crump's skill is consistently growing for her athlete's well being. Putting in time after the clock, she will always do what is best for our students.
"It is not easy, and it takes a lot of knowledge and willingness to get better every day for your athletes," Crump said. "The learning doesn't stop when you graduate. You have to continually learn to change with the medical field and perfect your techniques that you are taught."
Crump's unconditional care has impacted multiple athletes throughout the years.
GRC student athlete Tennyson Prater suffered from a torn ACL. While he was not directly Crump's patient, she still showed absolute care for him, and his recovery.
"She's actively involved in her students' lives, in and out of school," Prater said. "She's actively aware of what your body needs, even during off season. When I tore my ACL, she gave me options with my injury. She sent me articles on things I could do, and she just gave me small ways to rehab, on and off the court."
GRC Hoops Head Coach Robbie Graham has worked with Crump since she began her career at GRC.
"Caitlin's dedication is unmatched," he said. "She cares for Clark County student athletes unconditionally. Caitlin constantly goes above and beyond for the kids."
Graham says Crump does what she has to do, always with the athletes' best interests at heart.
"Don't mistake Caitlin's kindness for weakness," he said. "She has to stand up to coaches, and sometimes parents and players to protect our
students. There is no back down when it comes to protecting her kiddos."
Leave a Comment
About the Contributor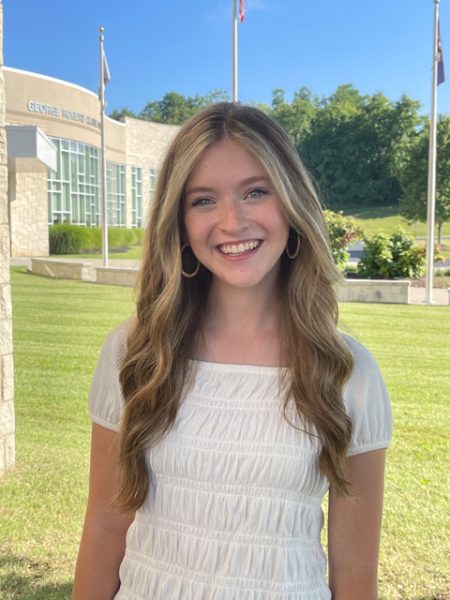 Emmie Rose, Editor-in-Chief
 Hey y'all, I'm Emmie Rose and I am definitely the funniest person you'll ever meet. I love to sing in the car like no one's listening and scroll on Pinterest until 2am. My biggest goal in life...