The Oscars rake in the gold
Couture, characters, and celebrities grace the red carpet to celebrate the biggest cinematic night of the year. A golden statue is the coveted prize of the night, an award that keeps everyone on the edge of their seats.
The 95 annual Academy Awards occurred on March 12. Stars from film, television, and music showed up and showed out, making the 2023 Oscars a historic night.
Each year, attendees of the Oscars await the results for the three major awards: Best Actress, Best Actor, and Best Picture. This year, the winners of each of these main categories made history.
Brendan Fraser, nominated for The Whale, made a monumental comeback from his acting hiatus. Winning Best Actor at the Oscars, Fraser's win proved that hardships he faced in the past few years would not hold him back from following his dreams.
Best Actress was another award that kept movie buffs on the edge of their seats. The first Asian actress to win this award, 60 year old Michelle Yeoh, proved that anything is possible, even despite age and ethnicity.
Michelle Yeoh won the award for the masterpiece that was Everything, Everywhere, All At Once. This film won a record-breaking 7 awards, including Best Picture, Best Actress, Best Supporting Actor, Best Supporting Actress, Best Director, and for Best Original Screenplay. 
However, these categories were not the only historic moments of the night. Ruth E Carter, the costume designer for both Black Panther films, became the first Black woman to win two Oscar awards with her achievement in the Best Costume Design. 
While the awards were certainly memorable, another historic thing was the carpet itself. This year, the Academy opted for a champagne colored carpet instead of a red carpet due to the change of times for the actual event. 
Despite the unusually colored carpet, stars still came dressed to the nines in tulle, leather, lace, and more. From outrageous to more obsolete, these celebrities did not disappoint with their fashion.
From charismatic characters to captivating couture, the 95 annual Academy awards were one that belongs in the history books. 
Leave a Comment
About the Contributor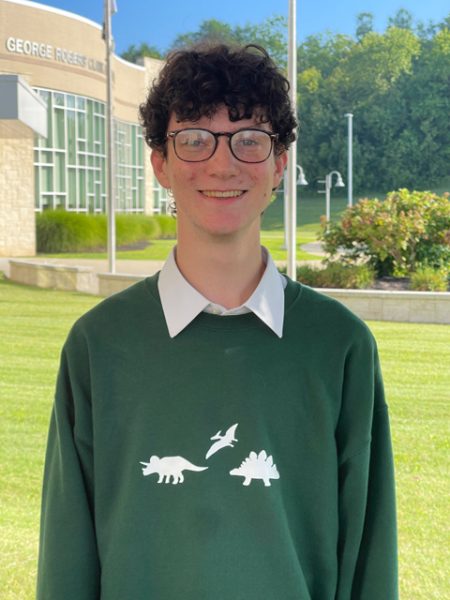 Zach Ross, Features Editor
Once upon a time, a baby was introduced into the world. Fast forward 17 years, and you may find that this baby has grown into being a very talented, amazing, and awesome Features Editor. That baby grew...