Strode's Mrs. Mandola gives students a fairytale ending 
The Book Fair is easily one of the most exciting parts of the Elementary School experience. With tons of great books, pens, and even chocolate-scented calculators, kids are begging their parents for money to collect everything available.
However, many kids don't have the luxury of being able to afford it. Now, at Strode Station Elementary, they do.
Beloved librarian Mary Ann Mandola is facing her last year as a librarian after devoting her love of reading to kids for years. Since it's her last year, she wanted to do something special.
WLEX-TV, aka Channel 18,  has the "Every Child a Book" program where elementary schools are selected to have a paid-for Scholastic book fair,  where each student gets to select three free books. 
"
To think of others and do something to make them feel special and loved is what this life is all about, or rather should be. 
— Mrs. Mandola
Mrs. Mandola has seen a true need for such a program at her school, where students don't have the opportunity to participate in a book fair due to financial stressors. This program gave them that opportunity, and Mrs. Mandola took action. 
"​​I first saw the news story in August on WLEX-TV about the 'Every a Child a Book' campaign which serves to select a school in the viewing area to donate three free books to each child in that school," Mrs. Mandola explains. "Our school, Strode Station Elementary, has such a need, so when I saw the news clip, I immediately contacted Dia Davidson with WLEX and asked to be placed on the list of schools to be considered.  I was contacted in September by someone at WLEX that our school had been selected!  I was so excited for our students when I received the news!"
As the librarian, Mrs. Mandola has been able to see student's reactions first hand, and it has been a heartwarming experience for her. 
"The look on the students' faces when they realized they could choose any of three books for FREE…well, that was enough to make my heart jump for joy," she says. "Some of our students do not always have the opportunity for reading material at home, and so to choose three books to keep and have as their own was a very big deal for them."
Books may be something we take for granted, especially when looking at opportunities like the  book fair. Mrs. Mandola has ensured equal opportunity for her school, and is concluding her career with a special memory for her students to remember. 
"The benefit of this 'Every a Child a Book' campaign is that it not only allows students to select three quality books, many receiving literary awards, but it also made them aware of the generosity of others." Mandola says. "I stressed to the students that people they do not know and who do not know them wanted them to have these books.  To think of others and do something to make them feel special and loved is what this life is all about, or rather should be.  I do believe that this campaign reflects a humanitarianism aspect that more of us need to exercise.  I do believe the benefit of our students receiving the free book fair will carry on long after the words of the pages are read."   
Leave a Comment
About the Contributor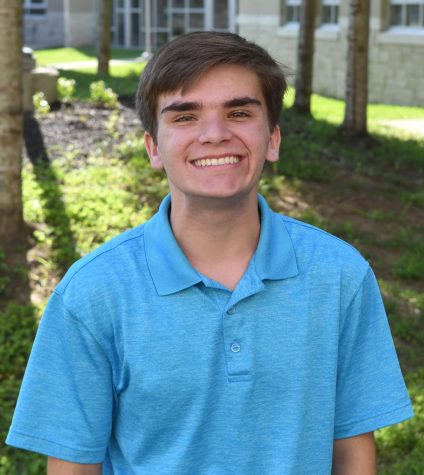 Daniel Graves, Managing Editor
Daniel likes Don Señor because all his friends love it, and they always go there. He would live in "Doctor Strange in the Multiverse of Madness", only because Wanda Maximoff is her best self in it....