Please Don't Stop the Music: Rihanna delivers in halftime show
Rihanna is back. Where love may be on her brain, the only thing that has been on mine since the Super Bowl was her completely show-stopping performance.
Amidst the  perfectly curated blend of some of the best produced commercials (this year featured many celebrity cameos including Jennifer Coolidge, Alicia Silverstone, Doja Cat, Kevin Hart, Steve Martin, and many others) mixed with the fairly entertaining football game, came the comeback performance of Rihanna.
The Super Bowl started off, not with the dynamics of expert football plays, but with the precision and passion of Chris Stapleton's raspy vocals. The national anthem was a picture of perfection, launching his rendition alongside Whitney Houston's as one of the best.
But, of course, his national anthem was nothing compared to the main vocal event. As Rihanna descended from the heights of the stadium, the expectations of a masterclass performance only rose.
Draped in a glossy red ensemble, Rihanna's vocals were anything short of rusty as she performed her iconic songs. 'Rude Boy,' 'Work,' 'Only Girl', 'Umbrella', and her show-stopping finale of 'Diamonds', among other songs, created a truly captivating showcase of skill and finesse.
However, the lack of a special guest has disappointed many fans, but Rihanna did not need to share her stage. It was her night, where she could truly feel like the only girl in the world. 
Making a full-circle, Rihanna descended from a platform to start her show. She ended the same way, over a sea of flashlights sparkling like diamonds while she performed what is probably her best known song.
Rihanna set the stadium on fire (quite literally), and her concert was short lived whereas the football heavy pre-show lasted a little too long.
But who will be the headliner next year? Perhaps a SZA Doja Cat collab? Maybe Dua Lipa will take her turn on the stage? Or maybe Bad Bunny will create a bilingual experience with a masterful performance.
Whoever performs next year, they will have big shoes to fill, as Rihanna delivered and took a bow. 
Leave a Comment
About the Contributor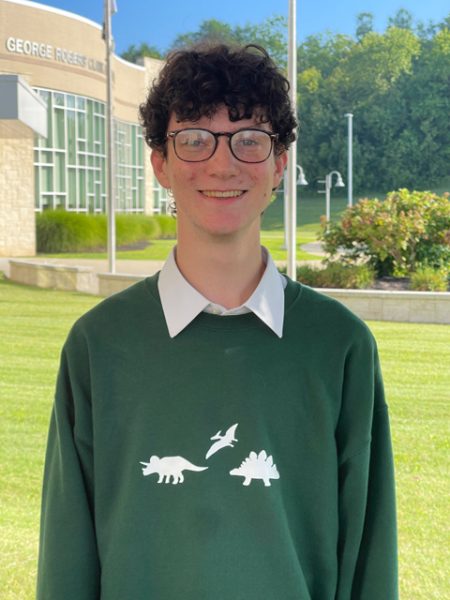 Zach Ross, Features Editor
Once upon a time, a baby was introduced into the world. Fast forward 17 years, and you may find that this baby has grown into being a very talented, amazing, and awesome Features Editor. That baby grew...