Puss in Boots: 2022 Masterpiece
**Spoilers Ahead!!
A 4.8 star rated Dreamworks movie sensation that has gained so much popularity since its release on Dec. 21, 2022, has restored the Dreamworks cinematic world.
Puss in Boots: The Last Wish, a movie made mostly for the younger audience, has shown to be loved by not just kids, but teenagers and adults as well.
Puss in Boots has everything that a movie needs to be perfect and loved by everyone, starting off with a great storyline.
"The Puss in Boots storyline is an extremely well written follow-up to the past movies, says junior Addison Baber. "It is full of many twists and turns, but also offers a more sincere and emotional element unlike the other movies. For example in the beginning, Puss in Boots is celebrating one of his many victories with his arrogant attitude, but then he goes through the character development of realizing the value of life and the importance of the people in it. Then finally the last clip showcasing the one and only Far Far Away is just the perfect cliffhanger and ending to a perfect storyline."
The movie had many entertaining characters that made it memorable and hilarious for all audiences.
"Puss in Boots is the greatest movie I have ever seen," says senior Paige Kleykamp. "Perrito was by far the best character; his story really inspired me. I was on the edge of my seat throughout the entire film. I would recommend this movie to all audiences."
Many celebrities make the movie more exciting as viewers see famous people they love play roles in the movie, growing more attachments to the characters. 
"Florence Pugh is one of my favorite actresses, and when I heard she was in the movie I immediately texted my friends that we should go and see it," says senior Daniel Graves. "She played Goldilocks, and was an amazing character that had a twist on the original fairy tale. The movie was even better than I expected, and not just thanks to Florence. The other characters, like Perrito, and the whole plot were extremely entertaining, and have definitely earned a spot in my favorite animated movies."
This movie is made for all audiences. Adults can be entertained by this fantastic 2022 film.
"A cat in boots; what's not love?" says English teacher Ms. Clevenger. "Even though I'm allergic to cats, and itched and sneezed through every minute, I stayed because it was that amazing. 100 stars out of 5."
This movie is loved by so many people for the amazing characters and plot of the story.
Viewers can't wait for the next movie continuing the story of Puss in Boots, and were especially intrigued by the ending scene hinting at the return of Shrek. 
Leave a Comment
About the Contributor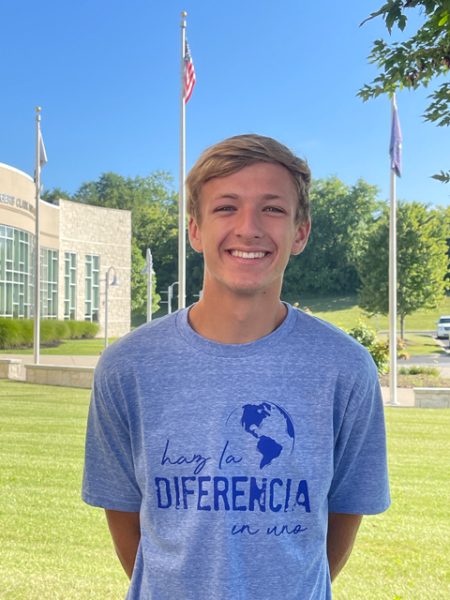 Joby Mitmesser, Managing Editor
Hey! My name is Joby Mitmesser and I am THE BETTER Managing Editor for the Smoke Signals media team. My favorite activity is eating pounds of food and not sharing that food with others! I love playing...