Our Cards are 'All In' for All-State
Practicing two to three hours a day, working through music scales and excerpts, and growing confidence to perform in front of the top musical judges in the state. This is just the tip of the iceberg of what it takes to compete in the All-State music program. 
Six students have been selected to the Kentucky Music Educators Association All-State Program — Anna Wilson, Charlee Wesley, Hannah Platt, Keenan Robinson, Joseph Booth, and Phoenix Berryman. They have worked hard to participate in an amazing program where they get to learn more skills and find their true passion for music.
The students will perform with All-State members from across the state during the KMEA Convention in early February in Louisville.
"On average, I practice two hours a day," says Orchestra member Anna Wilson. "On weekends, I can get up to three hours per day, depending on how much music I have to prepare for the whole orchestra practice days."
So much work goes into preparing for the three practice days the Orchestra receives to perform their music in front of people of the community.
"I was worried about making it into All-State this year in particular, because I made it in 2021, but not 2022," she adds. "As soon as audition materials are available, start practicing. Be as prepared as you possibly can; this will help with the initial anxiety that comes with performing for judges."
Charlee Wesley also competed in the All-State music program for Choir. She received a perfect score on her audition and made the top Choir that All-State has. 
"The GRC Choir started preparing for the All-State excerpt at the end of last school year and the start of this year," she says. "We sang the excerpts at different Choir events as well for extra practice."
Charlee sacrificed much of her time to prepare for the auditions to make sure she would succeed and make the Choir.
"I often came down to Mr. Olson's room and stayed after school to practice the songs," says Charlee. "I rehearse sight reading songs as well to develop my skills of learning different notes, keys, and rhythms on the spot without much preparation." 
Charlee has a great recommendation for anyone who plans to audition in the future for All-State.
"Sight reading is one of the most difficult parts of the audition process," she explains, "so make sure you practice as much as you can for sight reading because you never know what the judges will throw at you."
It takes a lot of work and commitment to make the All-State Program. All-State is a great way to test your skills and musical abilities and compete against other musicians in Kentucky. 
"All-State is very competitive, and scoring even 1% below the average can prevent you from getting in," says Anna. "Keep in mind that the whole process is subjective to the select panel of judges chosen for auditions. A rejection does not necessarily reflect your abilities."
Leave a Comment
About the Contributor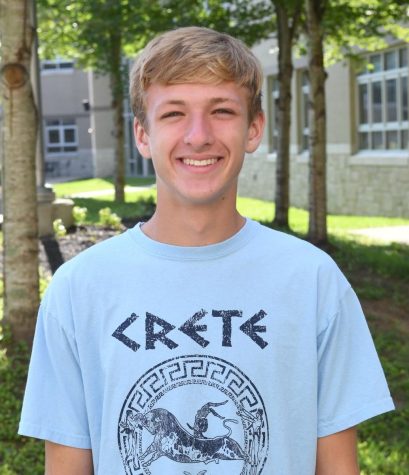 Joby Mitmesser, Multimedia Staff
Joby would choose Don Señor, because the food is more filling, also they play movies while you eat (Spider-Man, San Andres) He would live in "Avengers...